Most airlines sell flights, but few airlines offer hassle-free journey. To bridge the gap between an airline and a transportation company, Delta Airlines is all set with a novel plan to deliver your bags directly from your home or hotel to the final destination.
Even in current times, air travel is not absolutely hassle free despite technological advancements in civil aviation. To catch last minute flights from major US airports has its disadvantages. A significant number of travelers have admitted that they either misplace their luggage at airports or forget it at home or hotels when they are in a rush to catch flights. Some of them are frequent flyers on cheap Delta flights from USA to India.
Delta Airlines, whose direct New York to Mumbai flights will be rolled out in December 2019, has announced to evolve to be more than just an airline. While traveling on Delta airlines flights, economy or business in the future, you will be able to put your fears and worries about luggage delivery to rest.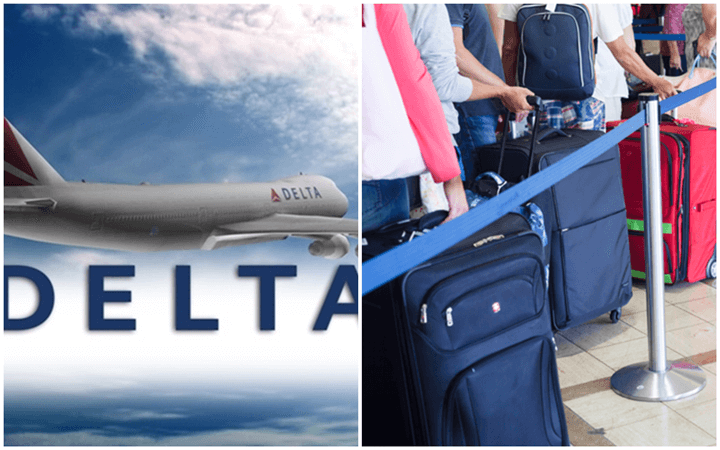 The proposed Delta service for direct baggage delivery to your final destination would definitely be appreciated as a much-needed remedy to foil baggage theft, another nightmare for travelers. Some of the US airports are notorious for baggage misplacement and theft, such as New York JFK Airport, Los Angeles International Airport, and Miami International Airport (MIA). Undeniably, Delta Airlines' direct luggage shipping facility will unfetter your mind from fears of losing or misplacing your bags on the ground.
There is another great advantage of Delta's upcoming direct baggage delivery service. If you take a multicity trip on Delta Airlines as a validating career of your itinerary in the future, your baggage will be collected from the place where you leave for the origin airport from and delivered to your final destination, without worrying you about recheck and reclaim at connecting airports.
Whether Delta's direct baggage delivery facility will be reserved for business class flights or available for economy flyers, is not yet known. Delta Airlines' President Glen Hauenstein, who said, "Delta wants to position itself as a complete transportation company by 2025 and sell the journey, not just air tickets," has not made it clear whether Delta's direct luggage shipping service will be free or a premium will be charged for it.
The upcoming Delta service for direct baggage shipping from origin to destination is part of the airline's ongoing project to scale up its operations across its global network. Delta has been pumping in multi billion dollars into infrastructure development projects at five of its US airport hubs, including Seattle Tacoma Airport and Atlanta Hartsfield-Jackson Airport, Georgia.
"With no need to stand in a queue for baggage drop and check in bags at airports, travelers will be able to board their flights within minutes. What could be better and safer than Delta taking up the responsibility of delivering your bags to your address at the final destination?" said the chief customer relations offer of IndianEagle.com, a US-based leading air-ticketing company.
Also Check: All about Delta Airlines' Hand-baggage Only Fares