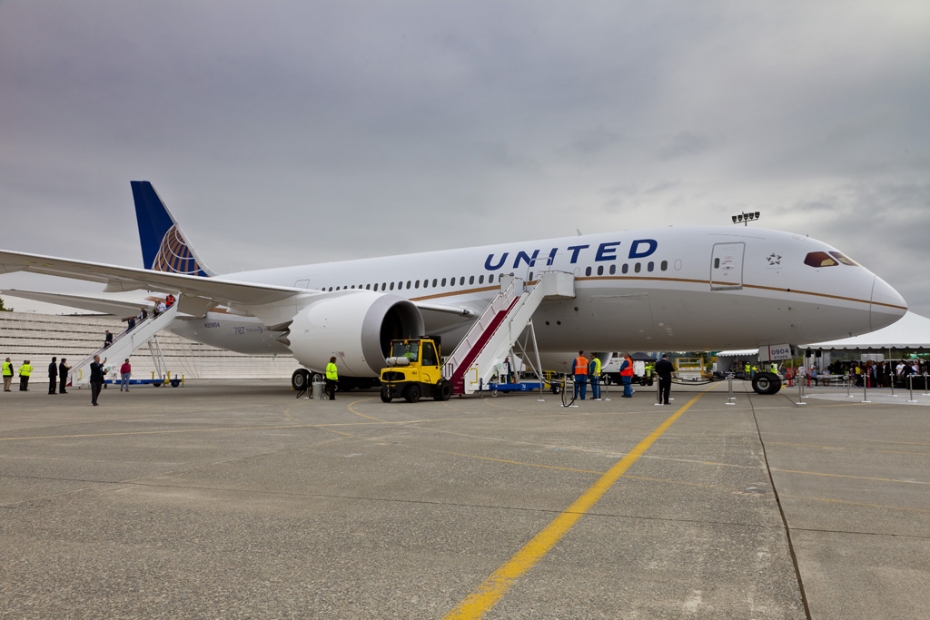 Luxury has a new name.The Boeing 787 Dreamliner. United Airlines has unveiled the international route for the first of 50 Dreamliners. The 787 international routes will take off on December 4, 2012 with services between  Houston hub and Amsterdam.
United's Senior Vice President of Network, Greg Hart said, "The 787 is the right aircraft for these routes because of its many passenger-friendly amenities and superior operating economics,"
United will operate daily, nonstop 787 service between its Los Angeles hub and its Narita hub, beginning 3 January 2013, and Los Angeles to Shanghai, beginning 30 March 2013. Houston to Amsterdam service begins 4 December 2012, and Houston to London Heathrow service begins 4 February 2013.
Pilots have undergone training on the full motion 787 simulator United installed at its Houston hub. Flight attendants and maintenance techs have been updated with the new sophisticated features. Emergency  requirements like 1,200 spare 787 parts are stocked for quick replacement, whenever needed. With another 49 more Dreamliner's in the offing, new routes are being considered to make travel easier for the customer.