London Heathrow Airport is all set to reopen Terminal 2 with high-end infrastructure and world-class amenities after the terminal was built in 1955. It has been named The Queen's Terminal to pay honor to Queen Elizabeth the Second. The inauguration of Terminal 2 will be accompanied by departure and arrival of 34 flights to be operated by United Airlines tomorrow. Approximately 6,000 passengers will fly with United Airlines to and from the new terminal on the first day. The Queen's Terminal will have 26 international airlines operating 332 daily flights to 54 major destinations across the globe.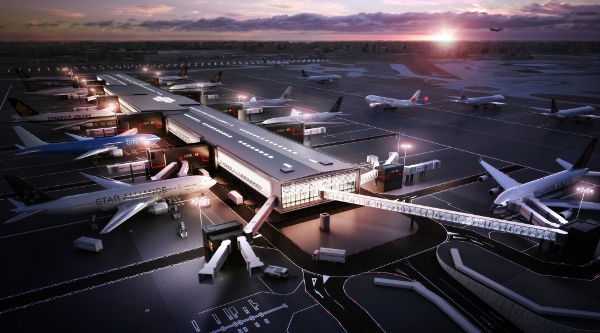 Terminal 2 of London Heathrow Airport will be home to not only airlines but also brand stores and restaurants for improved passenger service on ground. The multi-award winning chef Heston Blumenthal will be serving the passengers at his restaurant, The Perfectionists' Café. The sprawling retail space of the terminal is distributed among 33 retailers and 17 food & drink outlets. Passengers can gastronomically treat themselves at Costa, La Salle, Leon, London's Pride, the Flying Chariot, the Gorgeous Kitchen, Café Nero, and Wondertree.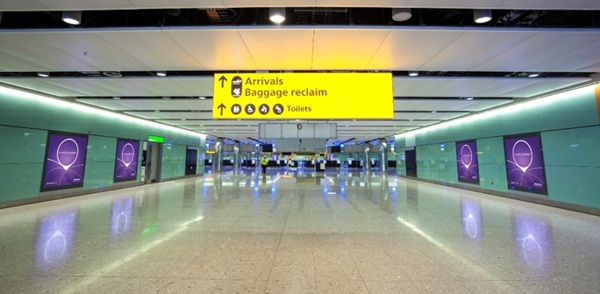 The Queen's Terminal will see the opening of brand new retails stores in the lifestyle niche including British high-street fashion brand John Lewis, Mulberry & Burberry. BOSS, Buckley Jewellery, Boots, Barbour, Beauty Studio, Kath Kidston, Clarks and Channel Beauty are among the other retailers.
The reopening of Terminal 2 is part of Heathrow Airport's expansion plan. The amenities integrated to the infrastructure have been tested over the last 6 months. The baggage system has been tested by checking 100,000 bags till date. As many as 4,000 bags have been passed through the system in an hour. The staff recruited to work in different departments of Terminal 2 has been undergone extensive training sessions.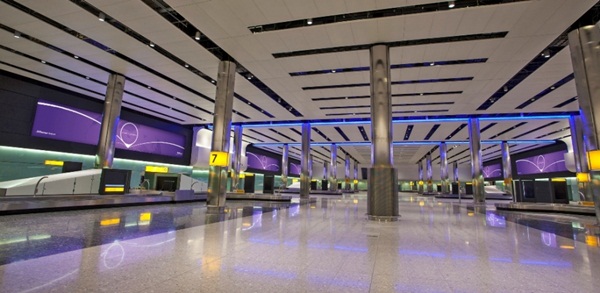 Air Canada, Air China, Air New Zealand, Asiana Airlines, Austrian, Lufthansa, Egyptair, Ethiopia Airways, EVA Air, Singapore Airlines, Scandinavian Airlines, United Airlines, Thai Airways, Sri Lankan Airways, US Airways, Virgin Atlantic, Brussels Airlines, Turkish Airlines and Aegean will move from other terminals of the airport to Terminal 2.
The renovation of Terminal 2 is a multi-billion dollar project that is expected to transform the image and raise the hospitality level of London Heathrow Airport.
British Airways and Virgin Atlantic operate flights between the USA and India via London Heathrow Airport. IndianEagle.com books cheap US to India flights with major international airlines.