Major airports of India are catching on to the latest technology for infrastructural enhancement and better service to travelers. It is evident from the top rankings of major international airports of India in the first Airport Service Quality survey by the Airports Council International (ACI). Kempegowda International Airport Bengaluru topped the list with 4.67 points out of five. India's Bangalore City airport deserved the top ranking for its latest and upcoming developments, including automated self-bad drop facility to biometric boarding.
With a host of new world-class features and amenities in the offing, Bengaluru International Airport is all set to make your travel paperless, hassle free, ultra comfortable and cheaper. We at Indian Eagle Travel took a short walk through the corridor of consistent development at Kempegowda Airport, Bengaluru.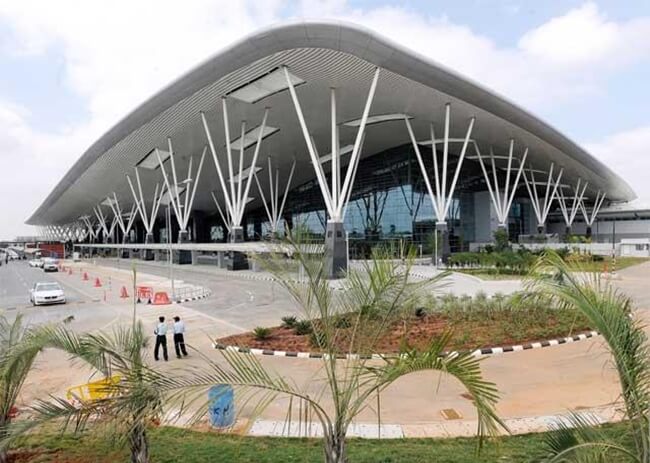 Bangalore Airport: Fully-automated Baggage Drop within 60 Seconds
Kempegowda International Airport Bengaluru became the first Indian airport to have introduced the fully automated self-bag drop facility for the fastest check-in. Recently, 16 automated baggage drop machines have been integrated to the state-of-the-art infrastructure of the airport. Those traveling from Bengaluru International Airport are no longer required to stand in long serpentine queues for baggage check-in. Remarkably, the automated baggage drop facility at Bangalore Airport has made the whole baggage check-in process a task of 45 to 60 seconds.
Currently, the facility is available only for those traveling on Air Asia and Spicejet. It will be extended to other international airlines operating flights to USA and other countries from Bengaluru. Travelers carrying excess luggage to check in won't be able to avail the facility. Once you're done printing your boarding pass from any of the 32 kiosks at the airport, do tag your bags and drop them off to the automated machines where the bags are automatically weighed, measured and scanned before they are transferred to the baggage handling systems.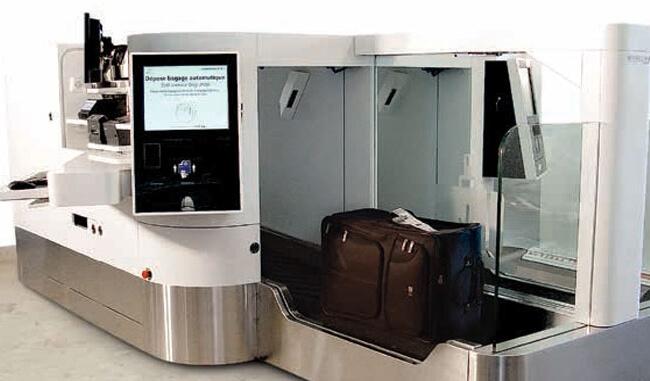 Bengaluru Airport: Smart Security Lanes for Fastest Security Check
Bengaluru City airport is to be done with separate queues for security screening of male and female travelers soon. In a first of its kind in India, Kempegowda International Airport (BLR) has inked a deal with a UK-based security technology developer to zero in on an advanced security system which will be installed by December 2018. Not only men and women passengers will be screened together, but also the wait time for them will be lessened considerably.
Bangalore International Airport is all set to introduce Smart Security Lanes with Automated Tray Retrieval Systems (ATRS) at check points, both domestic and international. The existing manual lanes for security screening will gradually be phased out to make way for installation of the Smart Security Lanes in a phased manner. The project will be completed in March 2019, thereby enhancing the passenger screening capacity by 50%.
The smart security lanes with automated tray retrieval system will automatically push cabin bags and trays with passengers' belongings into the screening machine and move empty trays to the next passengers. Thus, travelers will be relieved of the hassles of looking for empty trays and pushing their bags into the X-Ray machines at Kempegowda International Airport Bengaluru. Evidently, the whole screening process will be a lot more efficient.
Bengaluru Airport: Facial Recognition for Biometric Boarding
Kempegowda International Airport (BLR) is all set to make the whole boarding process paperless early in 2019 by introducing biometric self-boarding technology. Catching up with the proliferation of facial recognition of travelers at US airports, Bangalore City airport seeks to reduce paperwork for futuristic air travel experience. Once biometric technology for facial recognition is in place, Bengaluru International Airport will be the first Indian hub of paperless air travel.
Bangalore Airport: Reduced User Development Fees for Travelers
To benefit both domestic and international travelers, Bangalore International Airport has already slashed the user development fee (UDF) to a considerable low. Effective from September 16, 2018, Bengaluru City airport's user development fee for international flyers has been cut to INR 400 from the previous INR 1266. It has made international air tickets from Bengaluru cheaper. The UDF component of domestic airfares has been reduced to INR 100 from the earlier INR 306.
However, Bengaluru Airport's user development fees will be increased in 2019 and 2020. The current INR 100 per domestic passenger will be raised to INR 139, which will continue to be levied from April 2019 until March 31, 2020. It will be increased further up to INR 179, starting April 2020 and continuing until March 31, 2021. Similarly, the existing INR 400 per international traveler will be increased to INR 558, starting April 1, 2019. It will apply until March 31, 2020. International airfares will include INR 716 per passenger from April 2020 until March 31, 2021.

Flights from Bangalore may not necessarily get cheaper if operating airlines chose not to pass on the benefit to their passengers.
What was your recent experience of traveling to or from Bengaluru Airport? Why not share with us and other readers in the comment section below!!!