2016 seems to be the year of Indian American students among scientists and researchers in the United States because of their achievements in their respective fields. The recipients of the President's Engagement Prizes from the University of Pennsylvania include two Indian American graduates – Vaishak Kumar and Kriya Patel – this year. Penn President Amy Gutmann announced the recipients in Philadelphia.
The President's Engagement Prize is part of the University of Pennsylvania's commitment to support the impactful projects of meritorious students under the Penn Compact 2020. Each of the recipients will be awarded up to $100,000 for project implementation and $50,000 for living expenses. Initiated last year, the prizes help Penn seniors (as recipients are officially known as) design and execute global, national or local engagement projects.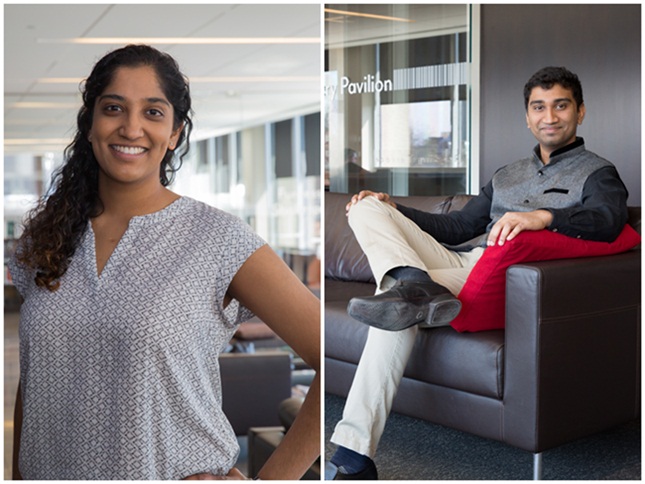 Kriya Patel is an Indian American senior in the College of Arts & Sciences at the University of Pennsylvania, among the recipients of the President's Engagement Prize 2016. Her project is meant for those women who will soon get free from the Riverside Correctional Facility in Philadelphia. Kriya Patel will help those needy women secure their right to health insurance and apply for the identification process before they are released. With the health insurance, the women will be able to meet their healthcare and medication needs.
Kriya Patel will also monitor and record the effects of the health insurance in the lives of the women for at least three years under the supervision of Kathleen Brown, an associate professor of nursing.
Vaishak Kumar, another recipient of the President's Engagement Prize 2016, is a Penn senior in the College of Arts & Sciences. He has designed a project to help farmers in India improve their productivity and benefit from farming so that they are not left high and dry due to unpredictable weather or atmospheric inclemency.
Mentored by Devesh Kapoor who is the Director of Penn's Center for the Advanced Study of India, Vaishak Kumar is inspired by the thought of giving back to India where he belongs to. He will leverage the potential of cost-efficient mobile technology to educate Indian farmers on the fundamentals of farming in the unnaturally changing environment.
Undeniably, frequent farmer suicide is one of the biggest concerns in India, which, he thinks, can be mitigated through technology. As per his commitment towards the project, he is looking to set up low-cost mobile laboratories to provide farmers with personalized information from time to time.
The President's Engagement Prize also honors three collaborators in case of collaborative team projects.
Read More Indian-origin Scientists Generate Energy from Food Waste