Houston selected 10-year-old Yash Semlani, an Indian American boy, as its Inaugural Young Ambassador. Houston City's Mayor Sylvester Turner felicitated Yash for his achievements as a young community leader and awarded him a proclamation for his contributions, at a ceremonial event in the city hall.
Houston Mayor's Young Ambassador Program seeks to educate the students of elementary and middle schools on how to develop leadership traits at a young age. The program is also aimed at achieving the goal of making them learn about the objectives and functions of city government so that they can acquire citizenship skills. It also connects Houston's school students with the city initiatives in different niches, thereby enabling them to have a good understanding of their city and participate in community events for their personal growth as well as development.
Being an Inaugural Young Ambassador of Houston, Yash Semlani will contribute to welfare programs and participate in special events for not only the Indian community but also other communities. He will be working with the community leaders for one month in three areas including children's hunger, children's literacy and communal harmony in diversity.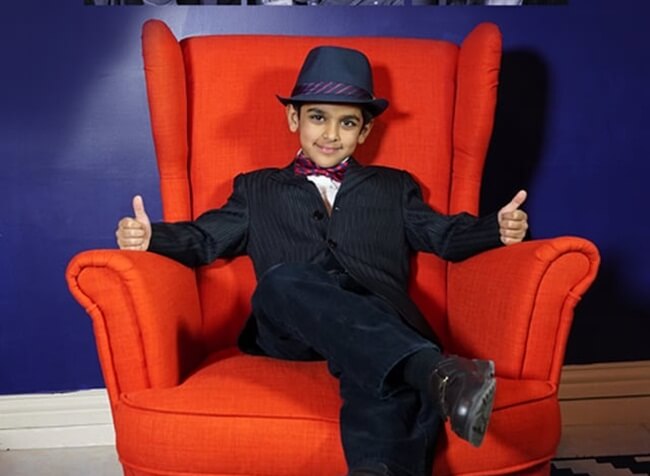 10-year-old Yash Semlani from the Houston Indian community is a 5th grader. He is a young community leader and budding entrepreneur too. He is the co-founder of Make a Difference Entrepreneurs, Inc. (M.A.D.E), a nonprofit organization for kids having entrepreneurial potential. M.A.D.E provides those kids with the opportunity to nurture their entrepreneurial spirit and learn business skills.
Yash Semlani recently started interviewing successful kid entrepreneurs and young business owners from across the United States, with the focus on their source of inspiration, their role models or mentors, their business, their role in community service, etc. The insightful interviews will be published in a video series titled "GET MADE!"
Yash Semlani's video series of interviews is based on the principle, "Kids relate and connect best with other kids." The upcoming episodes of "GET MADE!" will walk kids, who are potential entrepreneurs, through various phases of a business from market research to brainstorming to planning to execution.
This 10-year-old Inaugural Young Ambassador of Houston has made several achievements and received many prestigious honors including the Texas Governors Youth Entrepreneur Award, and the Ernst & Young Youth Entrepreneurship Award. He has got speaking opportunities across USA and overseas.