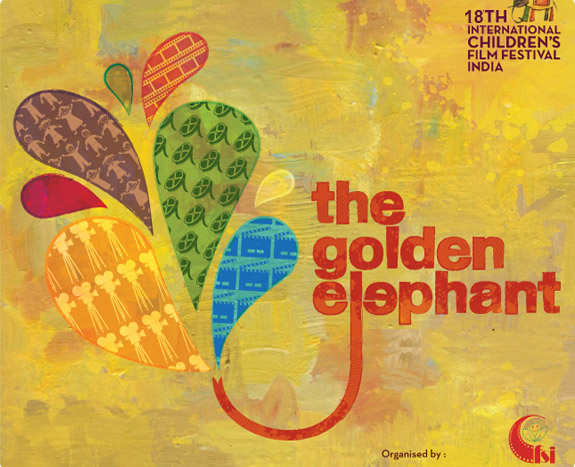 Hyderabad is gearing up for the International Children Film Festival which is scheduled to continue from November 14 to 20 this year. The Golden Elephant is another name of this biennial event. The festival recognizes the efforts as well as hard work by existing and upcoming filmmakers in different categories of children's cinema. The seven-day film festivity spans over the screening of full-length features, short films and animation films, attended by film professionals, young actors and other personalities from around the world.
The International Children Film festival India (ICFFI) screens more than 150 children's films of various genres at theatres across the world. The best films in the main three sections of the festival – Competition International, Competition Asian Panorama, and Competition Little Directors – are awarded with the Golden Elephant Trophy, and cash prizes.
Children's Film Society India supported by the Ministry of Information and Broadcasting is the helm of ICFFI in Hyderabad, India. 900 films from 75 countries have been submitted for screening at the 18th edition of the festival this year. Out of the 900 entries, 200 films have been shortlisted on the basis of a set of parameters.
The 18th International Children Film Festival India will feature a new category that is Competition International Animation. The best of animated films with subjects for children's entertainment from across the world will be featured in this new category. The competition among the shortlisted films in the animation category is going to be high this year.
Arjun, and Goopi Gawaiiya Bagha Bajaiiya are India's entries which will be competing with the foreign entries in the International Animation Competition section. Shilpa Ranade has adapted the story "Goopy Gyne Bagha Byne" by Upendra Kishore Roychowdhuri into animation for the silver screen. She herself is an associated professor at the Children's Film Society of India and Indian Institution of Technology. Arnab Choudhury is the director of Arjun that UTV Motion Pictures has produced.
The festival committee has received a huge number of animated feature films from different parts of the world. Most of them are marked with high-end quality. In order to do justice to the popularity of animation films among today's children, the Children's Film Society India added the animation category to the festival's competition sections.
IndianEagle.com is a trusted online travel agency for NRIs in the US and Canada to book cheap flights to India in all seasons.