Bengal has a rich history of its women from different walks of life both in the present and the past. The women power of Bengal is distinctly felt in art, culture, cinema, patriotism and politics. Sarada Ma, Mahasweta Devi, Suchitra Mitro, Matangini Hazra, Leela Majumdar, Arundhoti Roy, Suchitra Bhattacharya, Suchitra Sen, Rupa Ganguli, Bani Basu, Aparna Sen, Sharmila Tagore, Rakhee Gulzar, Reena Roy, Susmita Sen, Rani Mukherjee and Bipasa Basu are a few to name from the endless list of eminent Bengali women who have gone global. The Kolkata International Film Festival 2014 is going to celebrate the spirit of woman by screening the films by a host of women filmmakers from around the world, in the "International Competition" category. The role of women in world cinema is the highlight of the 20th Kolkata Film Festival this year. Indian Eagle shares tidbits of a few of the international women directors whose films have been handpicked for screening at the 20th KIFF 2014.
Alessia Scarso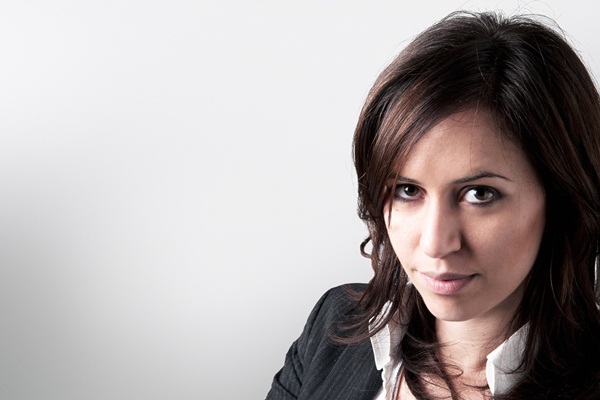 Alessia Scarso is an Italian filmmaker whose feature debut Italo Barocco has been selected as inaugural film for Kolkata Film Festival 2014. She holds a diploma in editing from the Centro Sperimentale di Cinematografia in Rome. She made her directorial debut with a short film, Uninstalling Love, which was screened in more than 100 film festivals the world over. Her Italo Barocco is a sensitive story of unusual friendship between a lonely, introvert child and a stray dog. Shot in a small town of Scicli, the film depicts how the boy comes out of his shell and faces the outer world through a series of adventure with the dog Italo.
Maria Douza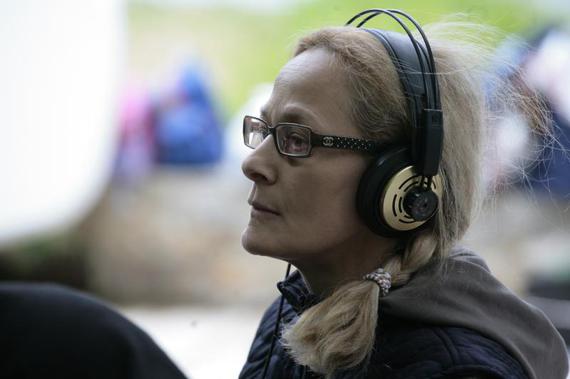 Maria Douza is a Greek filmmaker whose A Place Called Home is on the list of finalists for screening at KIFF 2014. She is a graduate in film direction from the National Film and Television School of England along with a degree in the medieval literature of Greece. Maria has made a total of seven films in short and medium categories till date. The Bridge and The Island are the most awarded films in her repertoire. A Place Called Home is a touching story of estrangement and reunion of a father and a daughter. The film begins with estrangement and reaches the climax through reunion but with a twist.
Chus Gutierrez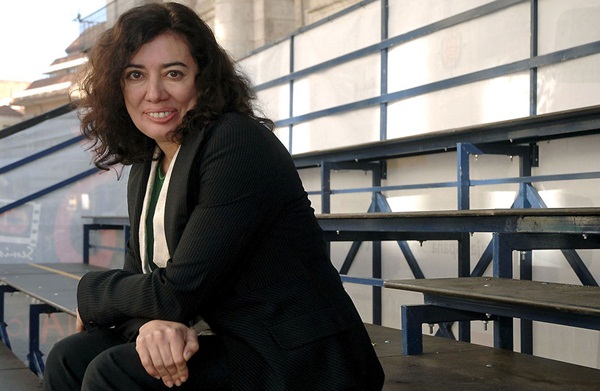 Chus Gutierrez, born in Granada and schooled in Madrid, started her filmmaking career in New York. She pursued a few courses on film to hone her filmmaking skills before taking up it as the mission of her life. She debuted with Sublet in 1991. Then her fame spread far and wide with the release of Insomnia in 1994, The West in 2002, There is Reason in 2005, and Return to Hansala in 2009. Her City Delirium, a story of seemingly impossible romance between a Spanish physician seeking an escape from his old life and an ambitious salsa dancer.
Natalie Saracco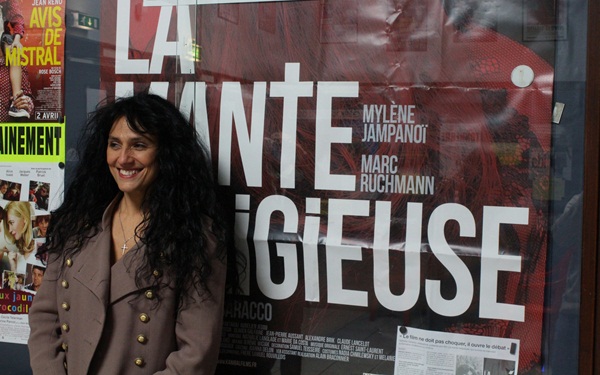 Natalie Saracco is an Italian author, actor and director. Her Maneater, inspired by a real life story, is among the finalists for screening in the "International Competition" category of Kolkata Film Festival this year. She has scripted and directed three short films in fiction: Blood Buildings, It was a Large Family, and Faith other than Maneater. In 2011, she met with a road accident and had a narrow escape from death. Released in 2013 and loosely based on her near-death experience, Maneater is the story of a young, seductive girl with rebellious spirit that longs for thrilling experiences.
Rakhshan Bani-Etemad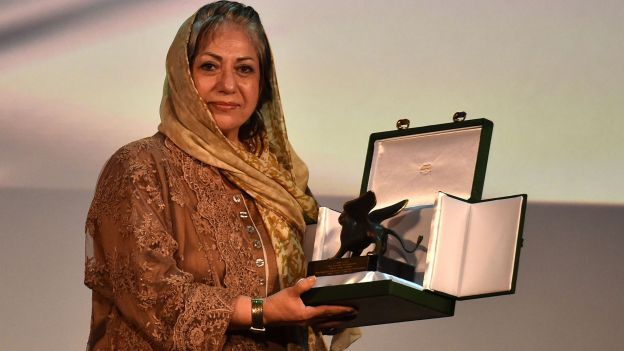 Rakhshan Bani-Etemad whose Tales will be screened at Kolkata International Film Festival 2014 is one of the globally recognized women filmmakers. Born in Tehran in 1954, she has several documentaries to her credit. Off the Limits was her directorial debut in 1987. She was the first woman director to have received the Best Director award at Fajr International Film Festival, Tehran in 1991. Tales is the story of transition to seven lives under tough social conditions. Apart from Tales and Off the Limits, her repertoire incorporates Nargess, The May Lady, Under the City's Skin, Our Times, Gilane and Mainline.
Najwa Najjar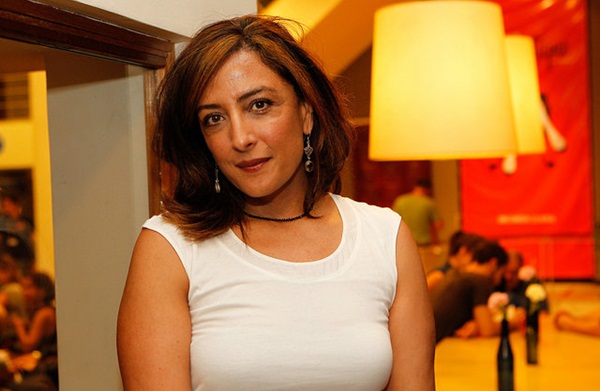 Najwa Najjar is an eminent writer and director with several international awards to her credit. She holds a bachelor degree in political science and a master degree in filmmaking from the United States. She has contributed to a few short films and documentaries including Blue Gold, They Came from the East, Yasmine Tughani, and Quintessence of Oblivion. She shot to limelight with her debut feature film Pomegranates & Myrrh in 2008. It earned her as many as 10 international awards. More, she has authored several books. Her name was catapulted to the international level with Gaza Winter, a collection of short films. Her Tareq, a heart-touching story of a man from an Israeli prison, in search of his daughter in politically turbulent Palestine, is finalized for screening at KIFF 2014.
Saodat Ismailova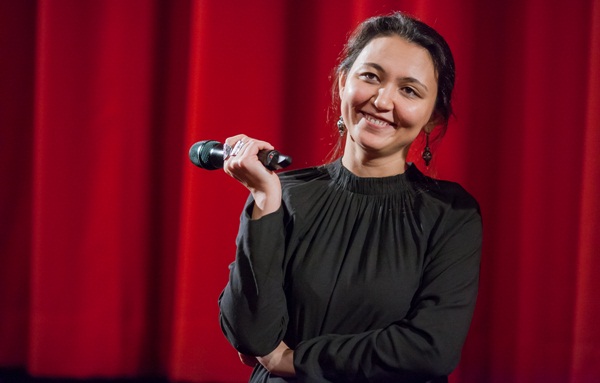 Saodat Ismailova, who has dared to beat stereotypes in Tashkent where she was born in 1981, studied filmmaking at the Tashkent State Institute of Arts. Then she moved to Italy and joined the Fabrica Research Center in Treviso where she made Fishing in an Invisible Sea in 2004. Chilla or 40 Days of Silence to be screened at Kolkata International Film Festival 2014 is her first feature film. Chilla is the story of a young woman living in an isolated village surrounded by mountains in Central Asia and her resolution to remain speechless for 40 days for a mysterious reason.
Andrea Staka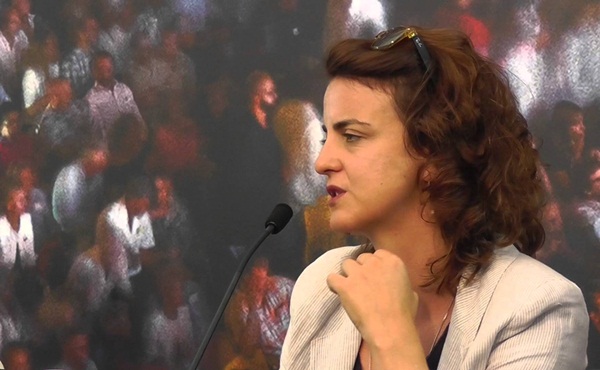 Andrea Staka is one of the women directors participating in the "International Competition" category of Kolkata International Film Festival 2014. Born in Switzerland in 1973, she graduated in film and video making in 1998. Her Cure – The Life of Another which will compete for the best award in the "International Competition" is the story of how 14-year old Linda's life changes when she shifts to Croatia from Switzerland. She has already bagged several awards for her Hotel Belgrad and Yogodivas. She was awarded for Das Fraulein in Locarno and Swiss film fests.
Indian Eagle conveys hearty congratulations to the women filmmakers who are lucky to have got their films selected for screening at Kolkata Film Festival this year, and wishes them the best of luck! KIFF 2014 is scheduled to commence on November 10 and continue till November 17.