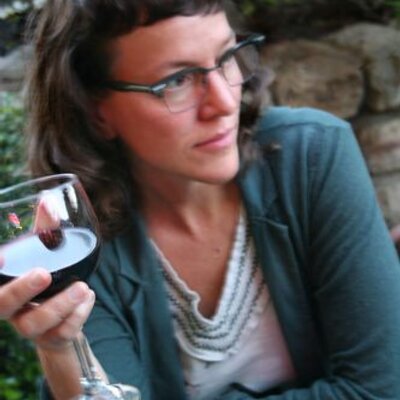 What can best describe what Carolyn Macartney is than her obsession with fine art and experimental filmmaking? Carolyn Macartney is one of the offbeat documentary filmmakers from the United States, whose films have been shortlisted for screening at Mumbai Women's International Film Festival (MWIFF) this year. Her documentary film Wanda the Wonderful is traveling to India for the festival. Her repertoire is full of award-winning documentary & films including The Ebbing, The Dreaded Beard, and There Goes the View. She has made her way to several international film festivals including New York Underground Film Festival, Lausanne Underground Film Festival, Houston Worldfest, Hamptons International Film Festival, Los Angeles International Film Festival, and London International Film Festival. An MFA in filmmaking from the School of the Art Institute of Chicago, Carolyn loves exploring and depicting various facets of fallible human characters through the lens of both still and video cameras. Indian Eagle catches up with Carolyn Macartney to share with you a brief about the film Wanda the Wonderful, glimpses into her filmmaking career, and her view of India. The excerpts from the interview are as follows:
Have you ever participated in any international film festival of India before Mumbai Women's International Film Festival?
No.
Your full-length documentary film "Wanda the Wonderful" is selected for screening at MWIFF this year. What do you feel about it? 
I am thrilled!  I wish I could attend the festival, I'm sure it's going to be a great success. Some of my American friends will be in Mumbai during film festival. I hope that they can attend the screening.
Would you like to give a brief about the story of "Wanda the Wonderful"?
"Wanda the Wonderful" is a documentary about a 1920's era gun slinging wild-woman, Wanda, and her journey from Indian Territory to sheep country, via the circus, Vaudeville, Hollywood and a brothel. It is a story about family, sacrifice, struggle and the American West, what it means to forge your own way, and the realities behind a glamorous and exciting lifestyle.
Really, the story is about a woman who is escaping, running away, struggling to survive and doing whatever it takes to do so.  She can't submit to what society expects of her. She is too pro-active; she HAS to be independent.  And, so she makes her own choices, and this makes her path more difficult. She also makes mistakes that are part of what she seems to be running away from, and these mistakes catch up to her. Wanda lived a very full, interesting, challenging life that had more extreme ups and downs than the average woman of her day. She took risks and suffered the consequences and also rose to the challenges.
What motivated you to make this full-length documentary on your grandmother's eventful life?
I had never seen my grandmother Wanda because she died before I was born. I heard stories about her growing up, but she was also a taboo subject, so that people didn't really speak very openly about her. My mother had a photograph of Wanda, posed with her bow and arrow that I was familiar with. I thought this was such an interesting image, and I began to wonder about the woman in the photo, my grandmother, because I knew so little about her. She seemed very interesting from the stories I had heard about her, and her image intrigued me.  So way back in 1991 I started to try to talk to people who knew her, and I took a lot of notes. That is also when I shot the first interview with my great Aunt Ina, with a friend's video camera. I had no idea about video or shooting interviews at that time, but I am so glad that we shot it, because that was one of the most interesting interviews and Aunt Ina has since died.
It was many years before I was able to get back to the subject. I had wanted to do the film as a narrative, because the stories lend themselves to that, and I was not so interested in what I saw as a talking heads documentary.  But I was persuaded that if I did it as a documentary, I could get funding, and that is what I did. However, I still wanted to really "see" Wanda and some of the stories come to life, so after finishing shooting all of the interviews, I wrote the script and shot the narrative re-enactment scenes. Editing the different elements together was very challenging but I am happy with the result.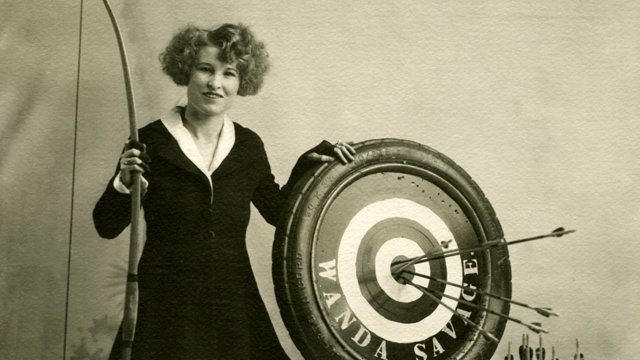 The protagonists in William Shakespeare's are fallible characters. Are the characters in your films inspired by the Shakespearean tragic heroes or real-life personas with flaws?
Indeed, William Shakespeare talks about how the only interesting characters are those with flaws, and I whole-heartedly agree!  But the characters in my films are inspired by real-life personas with flaws, not Shakespearean characters. However, I am sure we all repeat the various flaws that Shakespeare takes such great advantage of in his stories.  It is just a question of manifestation. I am a reality based person, and that is why honesty and a person's true self are more interesting to me than a superficial artifice.
You equally excel at photography and filmmaking. You have been a Director of photography for 14 years. What do you find more intriguing – filmmaking or photography?
In directing I am mostly intrigued with working with people, and actors, and what can come of that relationship.  This is very challenging, and very rewarding, as people are so deep and multifaceted.  I am interested in bringing this out in them, be they documentary subjects or actors.
In shooting (photography) the challenge is all about the image – lighting, framing, color, contrast, and how this affects one intellectually and emotionally.  And how it will cut!  It is a very different challenge, one that I am very familiar with as I have always been a very visually oriented person. Perhaps the directing is currently more intriguing to me because I am less familiar with it, and it would offer so many more new challenges and avenues to explore.  I love the idea of being able to work intensively with actors on a film, and look forward to the chance to do so in the future.
You have bagged several awards and honors for your creative pursuits. What is the turning point in your filmmaking career?
Definitely making a feature film is a turning point in terms of my filmmaking career.  It is a whole new animal, especially the editing, which took a very long time.  But I had to stick it out and make it the best film I could, because one never knows if you get another chance to make a feature film.  Film is a very expensive, laborious, and time intensive medium.  To actually finish a good film is an achievement in itself, which I am proud of having done.
You have travelled to five different countries and lived in different states of America. Has it helped you to grow and evolve as a filmmaker with real-life experiences?
I have to correct this statement – I have LIVED in five different countries: Venezuela, England, Germany, Spain and the US.  In the US I have lived in  Chicago, Illinois; New York City, New York; Northampton, Massachusetts; Houston and Dallas, Texas; Denver, Colorado; and Ten Sleep, Wyoming.  I have travelled widely all over the world, except Asia and Australia, though I would love to!  I have also worked as a Director of Photography shooting films in the following countries:  Finland, Turkey, Poland, Nicaragua, Botswana and Tunisia.
Absolutely, my experience of living and travelling overseas and within America has expanded my worldview and helped me evolve as a filmmaker, an artist and a human being. I particularly liked working as a DP, shooting overseas. Then I would be part of a project that had to specifically with that place, so my experience of it was more participatory than as a tourist which tends to be more observational. I was really happy to be able to work with the local people and be a part of their culture, and their lives, for the duration of the shoot.
Have you ever been to India? What do you, as a photographer and filmmaker, think of India?
No, I have never been to India but I would love to go.  As a photographer and filmmaker I am in awe of the possibilities of the country.  Some of my favorite film directors are Indian, such as Mira Nair, Satyajit Ray and Deepa Mehta.  I practice Iyengar yoga, and this also connects me to the ideas and history of India.  And I am a fan of traditional Indian music, especially Kishori Amonkar.  I can only imagine how incredible it would be to shoot and make a film in India.  Because of my previous experience in shooting overseas, I know that I would really enjoy and be inspired by such an experience.  India has such a rich palate of textures, colors, landscape and architectural features.  I love what I have seen of India and can only imagine how incredible it would be to be set loose there with a camera and a project to do.
India is a land of colors and contrasts. Would you like to shoot a documentary film in the rural backwaters of India?   
Absolutely!  I am more interested in the rural backwaters of places than in cities, perhaps because I grew up in the countryside, and my closest relatives live in a very remote part of Wyoming in the US.  I connect well to rural areas and people, and can imagine just how beautiful and visually interesting such a project could be.  Sign me up!
IndianEagle.com, a leading international travel organization, books trips to India from the United States and Canada. Indian Eagle's India Travel Magazine connects Indian Americans and the Americans with India.