References to India's obsession with tea, an energy-boosting beverage, are found almost everywhere. Do you know that the USA is the world's second largest importer of tea after Russia? Yes, Americans consume tea four times more today than what they did 20 years before. The Americans welcomed tea as a distinct flavor and accepted it as part of their lifestyle not only because of the changing demographics, caffeine-related health concerns, changing dietary habits, or the tea-loving Asian American community. The man who injected tea into the veins of the coffee-loving American society is Steven Smith. He took his last breath on March 23 this year in Lake Oswego, Oregon. Indian Eagle takes a quick run of some interesting facts about this American pioneer of tea revolution.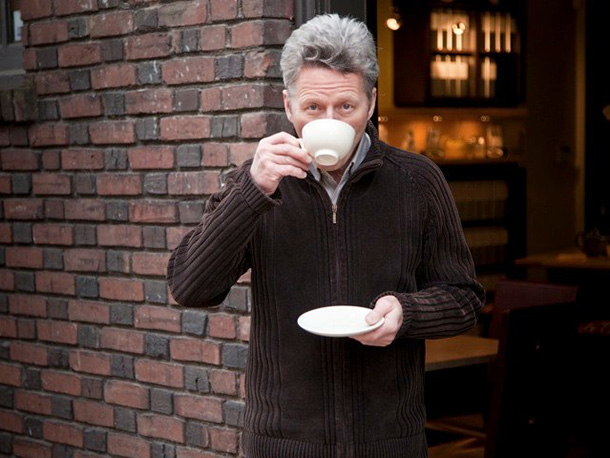 1 Steven Smith is who brought the taste of tea to Portland. He is credited with Portland's distinction of being the capital of gourmet tea.
2 Steven Smith owed his obsession with tea to his grandmother who had introduced him to this beverage on a rainy day in Oregon.
3 He was a U.S. navy veteran before his entrepreneurial incarnation in the business world. He owned a ginger-beer business before he co-founded tea companies: Tazo and Stash in Portland.
4 He is often referred to as the pioneer of tea renaissance in the United States as he got the Americans into the habit of drinking tea and added tea to the menus of restaurants.
5 When green tea and black tea with bland taste were favorites of the Americans in the early 1970s, Steven Smith introduced bold flavors.
6 He experimented with several various ingredients including cardamom, ginger root, lemongrass, and cucumber juice and hibiscus flowers. "He had a masterful palate. And he was a genius of a blender," according to author and tea historian James Norwood Pratt.
7 He sourced various aromatic ingredients for his experimentation during his travels across the world, including the Himalayan valleys of India.
8 He also contributed towards improving the lives of tea workers in Darjeeling and Assam, the tea capitals of India, by supporting and sponsoring humanitarian projects in collaboration with Mercy Corps, a nonprofit organization.
9 Tazo, one of the tea brands that he cofounded, combined the minty "Zen" and the English breakfast style "Awake", two of his signature creations.
10 Tazo evolved into such a powerful brand with huge fan-following that Starbucks acquired it in 1999. Steven Smith was appointed in-house beverage expert.
11 The brand name "Tazo" was inspired by the whirling mating dance of the pharaohs of ancient Egypt. It is also synonymous with the cheery salutation used by residents of Easter Island in the 5th century. Tazo is a Romani word meaning "river of life".
I like imagining what a tea will taste like and smell like. Then I write the ingredients down on a piece of paper and then blend the ingredients to see if the flavors can meet the expectations of my imagination. – Mr. Steven Smith.
12 He took retirement from his employment with Starbucks in 2006 and signed a non-compete agreement. Then, he shifted to France for one year.
13 On return to Portland, he founded Steven Smith Teamaker in 2010. He began developing it into a new brand with a different taste by blending various ingredients including medicinal and herbal ones like cardamom and black pepper.
14 He named the flavor "No.47 Bungalow" after one of his trips to the Himalayan foothills in India. It is the most uncommon name of a tea brand or brand tea in the world.
15 Today, the Steven Smith Teamaker is run by a staff of 30. It sells the beverage through more than 2,000 outlets in the United States.
Since 1990, the wholesale value of tea in the USA has risen over $10 billion. Steven Smith's words "Pour hot water over dried leaves, flowers, roots, barks, and enjoy," will be recalled as long as tea is popular.