Among the high school seniors who have been recognized for the US Presidential scholarship on the basis of their academic accomplishments and excellence in the arts, are 14 Indian American and South Asia youths. Arne Duncan, the US Secretary of Education, has recently announced their names.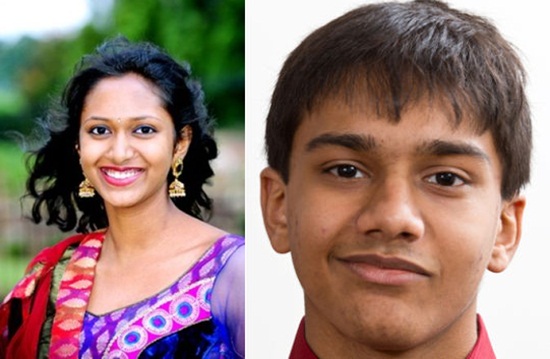 The White House Commission is in the responsibility of handpicking the brightest students among the best performers to be honored as Presidential Scholars. The White House Commission is a team of academic, sports and art experts, appointed by President Obama. The profiles of scholars are scrutinized and the merit is assessed on the basis of several different parameters such as academic performance, artistic excellence, aesthetic sensibility, leadership trait, essay writing skill, contribution to community service and commitment to high ideals.
Among the 3 million high school students expected to complete graduation this year, over 3900 candidates qualified for the US Presidential Scholarship 2014. Outstanding performance and nomination are to major criteria for the coveted qualification. Their academic qualification in the College Board Exams – SAT and ACT – is counted too. The chief state school officers are required to nominate the best students.
The US Presidential Scholars for 2014 comprise of one young boy and one girl from each state of America. High school seniors are also chosen from the District of Columbia and Puerto Rico. The following are the 14 Indian American and South Asian students on the final list for Presidential scholarship 2014:
Rajet Vatsa, Brophy College Preparatory, Phoenix, AZ
Maya L. Srinivasan, Saratoga High School, Saratoga, CA
Abhishek D. Rao, Caravel Academy, Bear, DE
Sathvik R. Namburar, Woodward Academy, College Park, GA
Meghana R. Nallajerla, Milton High School, Alpharetta, GA
Rohan Sinha, Bloomfield Hills High School, Bloomfield Hills, MI
Pranita Balusu, Rochester High School, Rochester Hills, MI
Akshay S. Rajagopal, Lincoln East High School, Lincoln, NE
Karthik W. Rohatgi, Davidson Academy of Nevada, Reno, NV
Gokul P. Mukunda, Colts Neck High School, Colts Neck, NJ
Siddharth S. Gupta, Davies High School, Fargo, ND
Surabhi Beriwal, North Allegheny Senior High, Wexford, PA
Nina C. Srivastava, Spartanburg Day School, Spartanburg, SC
Rajdeep Trilokekar, Skyline High School, Salt Lake City, UT
The Presidential Scholarship reward ceremony is scheduled to be held on June 22 this year. Each of the scholars will be awarded a Presidential Scholar Medallion.
IndianEagle.com, a premier online travel agency booking cheap flights to India from USA, conveys hearty congratulations to the Presidential scholars.