Will India lift its entry restrictions for inbound international travelers post April 14, 2020? When will USA to India flights start post the lockdown? Will India open its airspace for incoming flights from abroad? Will India resume outbound international flights once the lockdown period is over? Scores of similar questions are surfacing across social media and travel forums with the impending end to the COVID19 lockdown in India. The countrywide lockdown that was imposed with effect on March 23 resulted in suspension of international and domestic travel until April 14, 2020.
Yesterday (April 2), India's civil aviation minister Hardeep Singh Puri hinted at possible resumption of international flights on a case by case basis from April 15. Indian government is mulling over plans to resume international flights based on reassessment of the situation at home and abroad, in the aftermath of the Novel Coronavirus epidemic.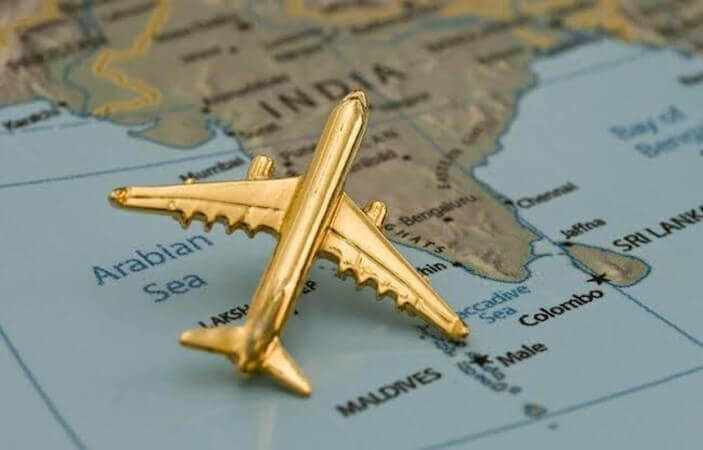 Having the number of positive COVID19 cases under control in India may be a green signal to open the airspace for domestic flights, but it might not be reasonable enough to resume international flights unless the situation improves in other COVID19-affected countries, including the United States, the UK, European Nations, Canada, Australia and Singapore. India's foreign affairs and civil health ministers are constantly watching the global map of the Coronavirus pandemic for signs of recovery and normalcy in other countries.
"Airlines are open to start advance bookings as per their own discretion and contingency plan. But, there is directive from the ministry about the contingency planning of airlines. As an eternal optimist, I hope that flights can be resumed, at least, in a calibrated manner starting April 15. However, we still need to take a decision," civil aviation minister Puri said.
"We are sanguine about resumption of flights between the US and India post India's COVID19 lockdown on April 15. But the hopes are still shrouded in doubts as the New York Metropolitan Area, a major origin of direct flights from USA to India, is currently the epicenter of the Novel Coronavirus epidemic in the US with over 100,000 and 25,000 positive cases in New York and New Jersey respectively. San Francisco to India flights and flights from Washington DC to India, are also subject to reassessment of the situation in California and the DC metro area," said the chief travel economist of Indian Eagle, a leading air-ticketing agency in the US.
Besides, smooth resumption of international flights to and from India also depends on the opening of borders in Europe and the Middle East for the entry/transit of foreign travelers. Singapore has restricted the entry/transit of passengers traveling as short-term visitors until further notice. Likewise, travelers from non-Schengen countries are barred from entering Germany, France and other European nations. Furthermore, stay-at-home and shelter-in-place orders are imposed across the United States, with hefty fines in case of violations except for essential activities. The US state of Virginia extended the stay-at-home order till June 10, 2020.
However, some gleams of hope are gradually pervading the world crippled by the COVID19 crisis. This morning, Emirates Airlines announced to resume operations with a limited number of flights from April 6. Flights to and via the United Arab Emirates are suspended until April 9. If things go as expected, the UAE is likely to open its airspace for international flights.