Many foreign tourists are more familiar with the hill stations in the Himalayan region of North India than the hill stations in South India. They think that Himalayan hill stations are suitable for not only sightseeing but also meditation as well as yoga. However, the remedial and meditative power of nature manifests itself in the beauty, solitude, peace and greenery of the following South Indian hill stations. Indian Eagle recommends these five of the best South Indian hill stations for any seasonal vacation in India.
Ooty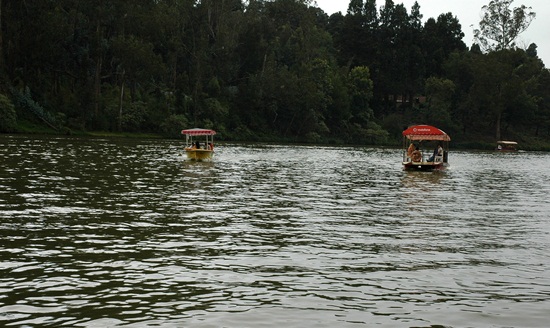 Ooty is as charming as a child's imagination of a toy train making its way through mountains amidst picturesque settings where a lake lies in peace and greenery exudes freshness. This picture of Ooty is not a piece of mere imagination. It exists as a concrete creation of nature with many visual attractions that catch the eyes of a traveler in us. Mother Nature makes her artistry felt in every nook and corner of this hill station at a short drive from Mysore and Bangalore or Bengaluru in Karnataka. Pykara Waterfalls, Doddabetta Peak, Kamaraj Sagar Lake, and Catherine Waterfalls make Ooty a must visit at a height of 7350 feet above ground.
Coorg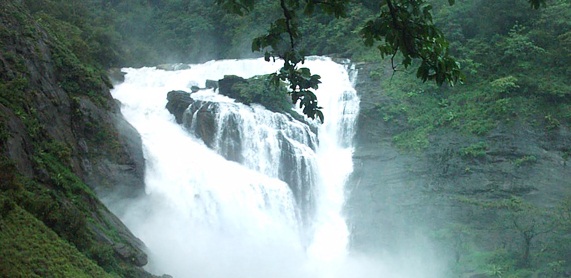 Ask an Indian painter to create a picture of Scotland on the canvas, he will paint Coorg. Yes, among the hill stations of South India, Coorg is titled the 'Scotland of India'. Lavished with greenery and landscaped with coffee plantations, Coorg lets you drink to the beauty of nature through sensory visuals of the Western Ghats. For its soothing and sedating atmosphere, Coorg seems to be a land of lotus eaters on in India. The itinerary of this South Indian hill station in Karnataka is full of tourist spots including waterfalls, temples, national parks and the Kaveri River. Abbey Falls is a favorite of tourists there.
Kodaikanal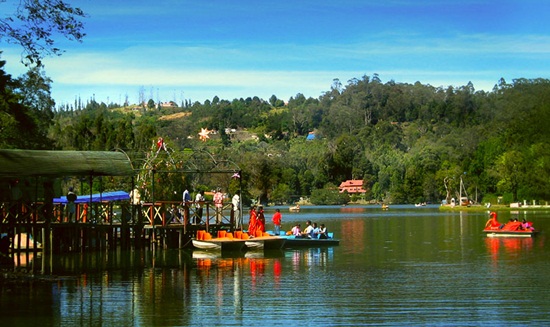 If the hill stations of Tamil Nadu compete with each other in terms of height, Kodaikanal is sure to win the competition. Kodaikanal boasts of a height of 7,000 feet above ground. This South Indian hill station is a thing to all catering to the likes of lovers, honeymooners, poets, romantics and peace seekers. The sprawling lake dominates the landscape of Kodaikanal which is further beautified by Bryant Park, Pine forests, Silver Cascade Waterfalls, and Dolphin's Nose. Sightseeing in and round Kodaikanal is an elixir of warmth for the mind and that of joy for the eyes.
Munnar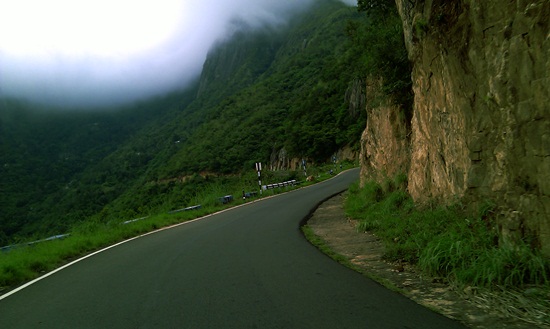 According to John Milton, celebrated author of Paradise Lost, hell and heaven exist in our minds. If there is heaven in the world outside the mind, it is Munnar in Kerala. With tea plantations rolling around hills, Munnar is an escape to ecstasy in the solitude of nature. Still, many of the treks are unexplored there. Unlike Kodaikanal in Tamil Nadu, Munnar is a hotbed of joyous activities including Sightseeing, cycling and trekking for the fun-loving tourists. Do visit Photo Point, Attukal Waterfalls, Mattupetty Dam, Eravikulam National Park and the hill town of Devikulam at the height of 6,000 feet where Munnar is located.
Yercaud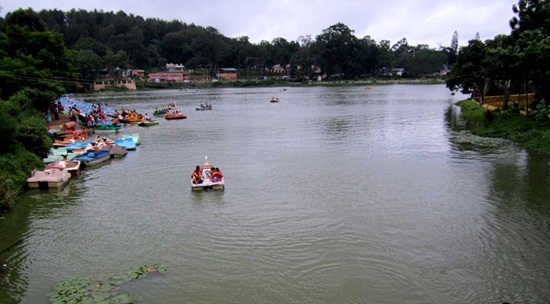 One of the most beautiful jewels in the crown of Tamil Nadu, Yercaud is blessed with virgin beauty of nature. Located in Salem District near the Eastern Ghats, this hill station takes pride in Big Lake with a floating island. The surrounding of the lake is steeped in green beauty of the place. Besides the lake, it is the cave temple of Servaroyan where the idols of river deities are preserved with mysticism. Yercaud at a height of 4970 feet above the ground is the location of the famous Killiyur Falls. Whiffs of aroma from tea plantations and sandalwood trees make the air pleasant to the olfactory sense.
Have you ever explored the bounty of nature at these superior destinations of South India? IndianEagle.com books the cheapest flights to Kerala, Karnataka and Tamil Nadu – the key for you to explore these heavens.