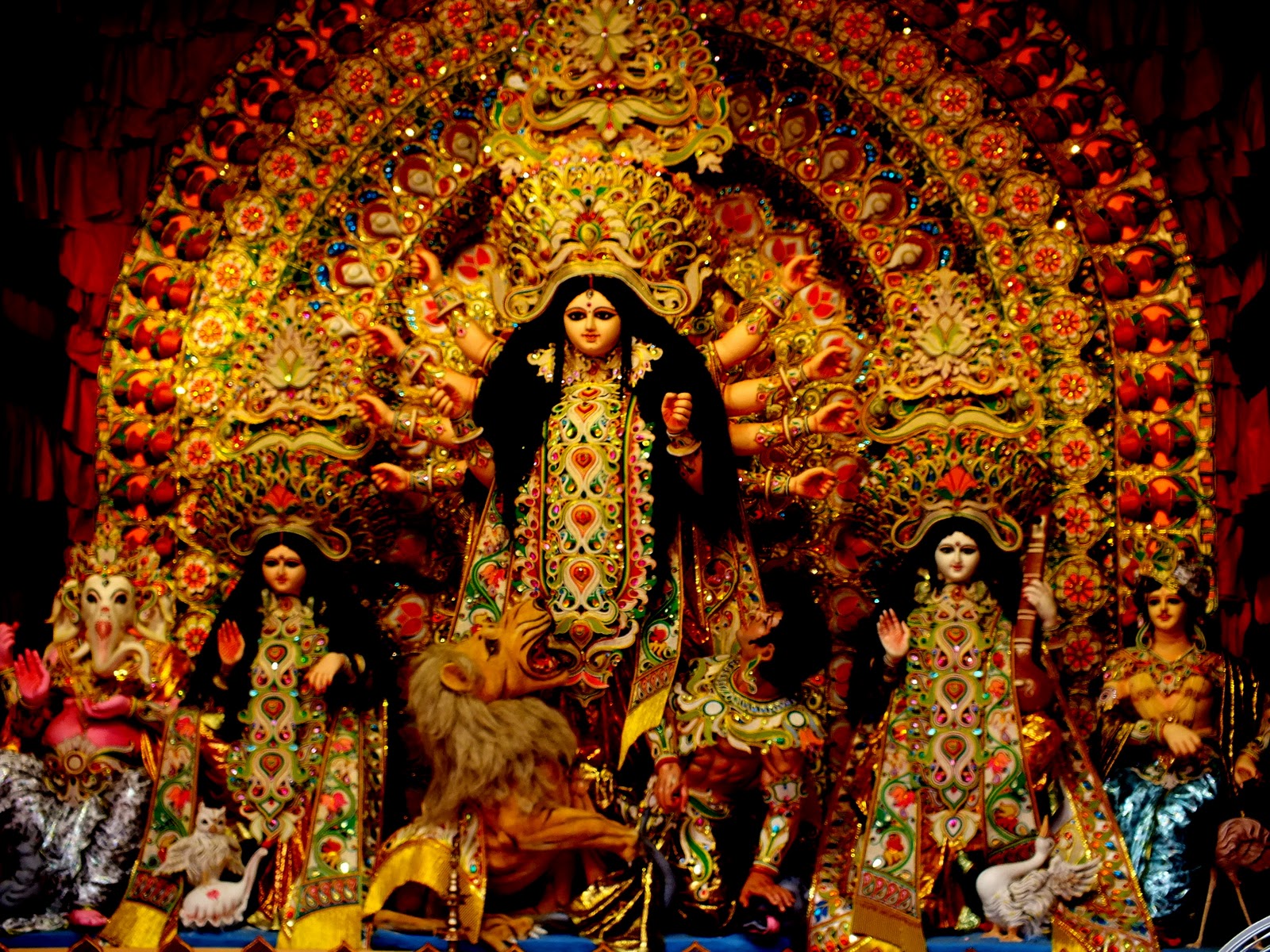 One of Bollywood's biggest Blockbusters of 2012, Kahani has its plot set in Kolkota -The city of Joy. The Vidya Balan suspense thriller has its crucial scene shot against the backdrop of Durga Poja. The film is noted for deft portrayal of Kolkata, located in the eastern part of India on the bank of the river Hoogly. The real time scenes have created a renewed interest in Kolkata as a filming location. Durga Puja became the focal point in time, its success attributed to timings the nail-biting scenes amidst the carnival like ambience.
Durja Puja and Kolkata go hand in hand, when festivies are planned. A major festival of Bengalis in India, Goddess Durga is hounoured with  Mahalaya, Shashthi, Maha Saptami, Maha Ashtami, Maha Navami and Vijayadashami.
For ten days, it's a blend of fun and religious observance. Kolkata, the capital city of West Bengal, immerses itself in a week of colorful festivities through October. The event commences with the Bengali Dhunuchi naach which is performed at Durga Pooja. During the "aarti" (prayer ritual) people dance with 'dhunuchi' (earthen pot filled with charcoal and raisin based incense) to the beats of 'dhols' (bengali drums).
Pooja pandals (big tents) decorate every street. The Seventh, Eighth, Ninth and the Tenth day are prominent. The major rituals are conducted very religiously.
Considered the most significant socio-cultural event in Bengali society. Mother nature is worshipped through nine types of plant (called "Kala Bou"), including a plantain (banana) tree, which represent the nine divine forms of Goddess Durga.
If you are a Movie buff and you want to visit Kolkata, rest assured, you are not alone. 'Kahani' has generated that kind of curiosity surrounding Kolkata. Make your booking to Kolkata at Lowest Airfares from Indian Eagle.The city is sure to surprise you with your own 'Kahani' which can be share with family and friends.