In the history of aviation, Delta Air Lines is the first airline and the only US carrier to offer five different fare options to choose from. Let March 1 come, the five fare options will be available. Delta Air Lines' five fare options to choose from are Delta One, First Class, Delta Comfort Plus, Main Cabin, and Basic Economy Fare.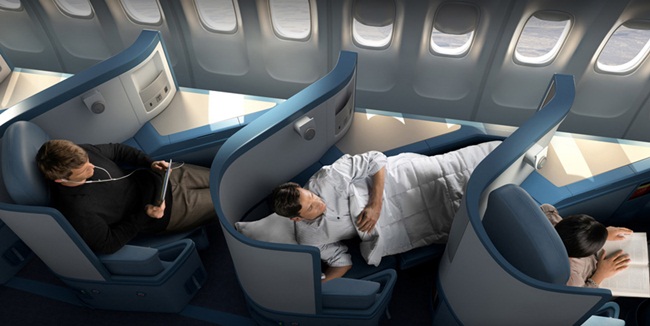 Delta One is the modified version of the previous Business Elite Class, while the First Class is the same as before. The Delta One cabin will be available for long-haul international flights, and the flights between New York and Los Angeles / San Francisco. Delta Air Lines' First Class travel cabin will be available in the aircraft deployed for short-haul routes in the international network and domestic flights in the Americas.
Delta Air Lines' Premium Economy is replaced with Comfort Plus. The Delta Comfort Plus fare will come with an 'upgraded experience' in Delta Air Lines' two-cabin aircraft. Delta's Main Cabin is equivalent to the Economy Class. Delta's economy tickets are available with flexibility options. Delta's aircraft with the Basic Economy cabin will be deployed on select routes. The Basic Economy tickets will offer fewer flexibility options.
Fully-flat seats will be installed in the Delta One cabin, and the Delta Comfort Plus seats will be upgraded integrating a host of new features for the flights between New York and San Francisco in the spring. Of Delta Air Lines' passengers, the Sky Miles Diamond and Platinum Medallion Members will be having complimentary access to upgrades in the First Class. They can avail of the same facility in the Delta Comfort Plus at the time of booking from March 1.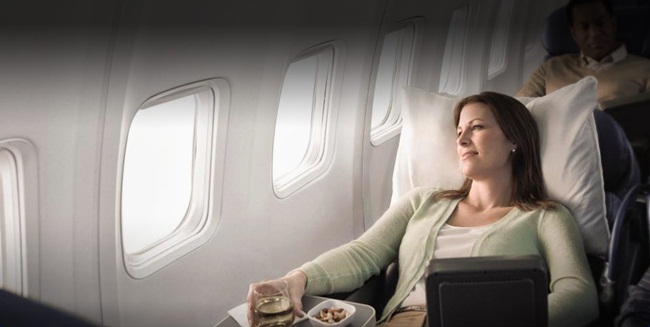 Inflight services at Delta One fares
With exclusive inflight services in the Delta One cabin, the flights on the long-haul international routes and the routes from New York to San Francisco / Los Angeles are going to offer a majestic experience. Delta One's passengers will have the privilege to access Delta Sky Clubs and board the aircraft without any hassle. Delta One's full flat-bed seats are upholstered with new quilted covers, and come with direct aisle access.
Delta Air Lines has added a new selection of wine to the menu for Business Elite passengers on the routes between the United States and London Heathrow. The new selection includes two red and two white wines from the wineries in France, Italy and California. The wines are exclusive and sensational according to Delta's sommelier Andrea Robinson. – Indian Eagle
Delta Air Lines' inflight services in Delta One include a selection of exclusive dishes and wines from experts, an amenity kit with rejuvenating skincare products, and noise-canceling headsets. Complimentary access to premium entertainment on Delta Studio and to inflight Wi-Fi is another advantage of flying with Delta One tickets. The First Class travel services are almost the same as Delta One's.
Inflight services at Delta Comfort fares  
Delta Air Lines' Delta Comfort fare offers a complete air travel package of pre-boarding facilities and complimentary inflight services on long-haul international flights and select domestic flights. The passengers flying with Delta Comfort tickets will have priority boarding and additional overhead space. They will get seats with additional 4 inches of legroom. They will be treated to complimentary premium snacks, wine and beer. Complimentary access to Delta Studio for premium entertainment and inflight Wi-Fi connectivity are worth a mention here.
Inflight services at Main Cabin fares
To travel in the Main Cabin on domestic routes, Delta Air Lines' passengers can select seats and menus at the time of booking. They will have facility for flight changes besides inflight Wi-Fi and Delta Studio entertainment. Inflight services including meals and entertainment in the Main Cabin are the same on long-haul international routes as on domestic routes.
Inflight services at Basic Economy fares   
Delta Air Lines' Basic Economy flights are packaged with the same features and facilities excluding advance seat selection and facility for changes.
Delta Air Lines has started offering Starbucks Coffee on every flight in its global network. The airline operates more than 5000 flights every day. The passengers on all Delta flights are served Starbucks Pike Place Roast and VIA Ready Brew Italian Roast coffees in recyclable cups. Also, five different coffee choices to choose from will be available from March 1. – Indian Eagle
About Indian Eagle
Indian Eagle is a fast-growing international travel organization booking the best & cheapest flights on Delta Air Lines from the USA to India. Indian Eagle offers cheap air tickets to India round the year!