Fares are likely to go down a little bit for flights departing from Delhi's Indira Gandhi International Airport as the user development fee (UDF) for outbound travelers has been reduced drastically. In a surprising move to the pleasure of travelers, India's Directorate General of Civil Aviation (DFCA) has lowered the user development fee for domestic and international flyers traveling out of IGI Airport, New Delhi.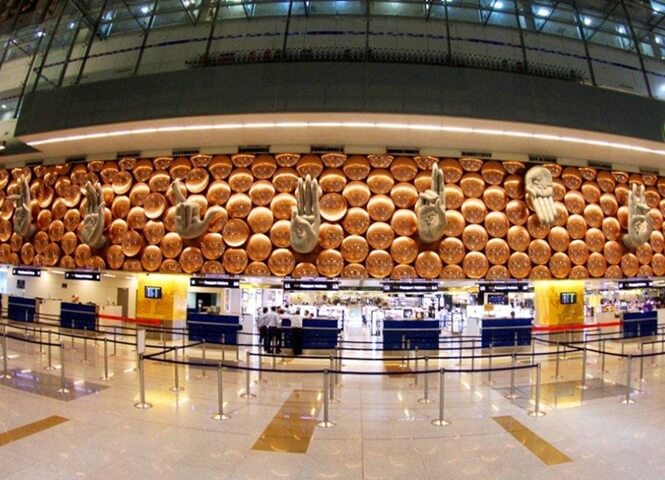 Announced on July 18, 2017, the user development fee for domestic travelers has been reduced to INR 10 from INR 275 – 550. International passengers who were charged INR 635 to 1270 as UDF on their flight tickets from Delhi International Airport will now pay only INR 45, irrespective of their destinations. UDF is included in costs of air tickets at the time of purchase.
"Excess UDF collected" by travel agencies on behalf of airlines or airlines directly will be refunded to those who took their flights, domestic or international, from New Delhi post July 7, 2017. Domestic travelers can claim a refund of the excess UDF collected from them by producing their ticket copies, within a period of 45 days from July 18. 60 days are allotted for international passengers to request for the refund.
Those who purchased flight tickets on or after July 7, 2017 are entitled to a refund of the excess UDF collected by airlines directly or indirectly. Airlines operating flights from IGI Airport are directed to refund the excess UDF to the travelers, no matter if there is neither any claim nor any request for the refund from them. Airlines may remit the unclaimed amount to the Delhi International Airport authority after the due dates.
Please Note: Those who are eligible for refund of the excess user development fee based on the dates of their bookings and actual travel from Delhi IGI Airport are required to contact the operating airlines.
What is User Development Fee (UDF)?
User Development Fee is one of the charges included in airfares paid by travelers. It varies from airport to airport based on multiple factors. It is a revenue-generating instrument for airport operators in India. It gets airport operators a fair pie of return on investment in case of revenue shortfall. The varying rates of UDF are determined by the Airports Economic Regulatory Authority of India (AERA) for major Indian airports. Delhi IGI Airport levies the highest UDF on airfares for domestic travelers, while international flyers pay the highest UDF for Hyderabad RGI Airport. Delhi IGI Airport is the only Indian airport that charges user development fee for both departing and arriving travelers.
Indian Eagle Travel
IndianEagle.com is a leading international travel portal booking cheap flights between India and USA on major airlines operating connecting, direct and nonstop flights on several US-India routes. The lowest airfare along with the best service is guaranteed at Indian Eagle.