May 18, 2021 marks an important day in the history of the Biden administration, as President Biden eliminated a Trump-era rule that had attempted at narrowing the definition of "speciality" occupations within the ambit of the H1B visa program. In October 2020, the Trump administration had issued a new regulation to redefine speciality occupations for US employers by seeking to narrow the definition of "speciality" so that they could not hire foreign graduates on H1B visa to fill in qualified Americans.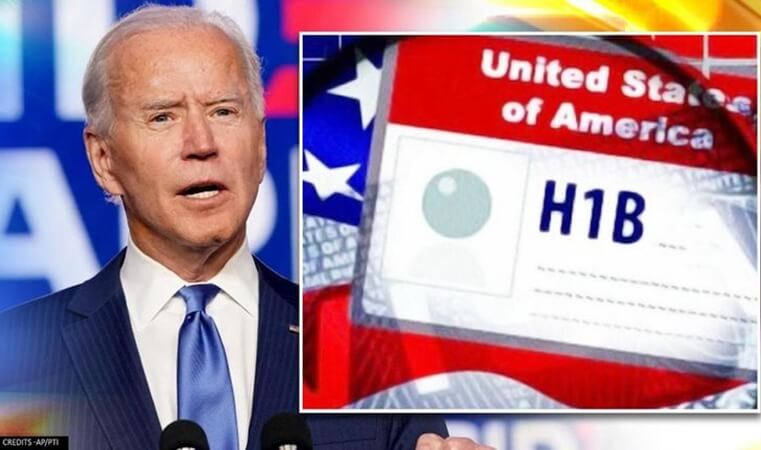 The Trump-era rule had invalidated a bachelor's degree as an inadequate norm of eligibility for the H1B visa program unless H1B visa seekers had a bachelor's degree in a specific discipline related to the jobs offered by US companies. However, President Biden directed the Department of Homeland Security to remove the Trump-era rule from the Code of Federal Rules, as it was nullified by a court.
In view of Biden's decisive move, the definition of speciality occupation will continue to the same as it was before October 2020. Speciality occupation technically means "an occupation which requires theoretical and practical application of a body of highly specialized knowledge in fields of human endeavor… and which requires the attainment of a bachelor's degree or higher in a specific specialty, or its equivalent, as a minimum for entry into the occupation in the United States".
Two of the visa and immigration reforms imitated by the Trump administration do still exist. These are proposed elimination of the lottery system for random selection of H1B visa petitions and proposed revision of wages for H1B visa workers in sync with the prevailing wage rules to prevent an influx of 'cheap foreign labor' into America (H1B visa workers from India were often referred to as 'cheap foreign labor' in the Trump regime). Recently, the US Department of Labor said that the regulation regarding a raise in the wage rates for H1B visa and Green Card holders will be effective in a phased manner starting January 2023. The new wage rules have not yet been finalized.
The Biden administration is yet to achieve the most-awaited milestones – removal of country-wise limits on the allocation of green cards and prevention of aging-out of H4 dependent kids. Biden's US Citizen Act 2021 seeks to remove roadblocks for green card aspirants and undocumented immigrants.
Within seven days of his swearing-in as President of the US, Biden ushered in a new era of independence for H4 visa holders with work authorization by eliminating Donald Trump's H4 EAD-eliminating proposal. He emancipated over 100,000 Indian beneficiaries of the H4-EAD from the fears of losing their work permit. Early this month (May 2021), the Biden administration suspended the mandatory biometric process – a Trump-era executive order (13780) – for L2 and H4 visa holders' EAD applications.