Good news! The deadline for foreign citizens of Indian origin to convert their PIO cards to OCI cards has been extended further. Earlier, the government of India had set September 30, 2020 as the deadline. December 31, 2021 is the new deadline for Person of Indian Origin cardholders to acquire the Overseas Citizen of India card, according to the latest press release by the Consulate General of India, worldwide.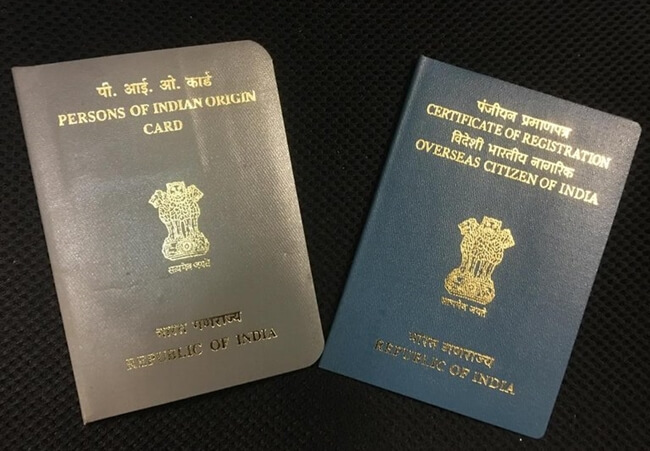 All PIO cards including the handwritten ones are acceptable to Indian immigration authorities at all airports until December 2021, in compliance with the extended deadline for the conversion of PIO card to OCI card. All PIO cards will continue to be a valid travel document for entry into and exit from India. But, Indian Immigration Check Posts will not accept any PIO card, machine readable or handwritten, without a valid foreign passport.
The new extension of the PIO to OCI card conversion timeline is subject to a condition for the handwritten PIO cardholders. If the International Civil Aviation Organization (ICAO) issues a new deadline any time before December 2021, the validity of handwritten PIO cards will expire, thereby making it compulsory for the handwritten PIO cardholders to collect appropriate visa from Indian Missions.
To be precise, the deadline extension for conversion of handwritten PIO card to OCI card is conditional. All foreign citizens of Indian origin holding PIO cards, machine readable and handwritten, make sure to convert the PIO cards to OCI cards in the meantime. Since, it takes 3-4 months to change from PIO to OCI, the sooner the better.
Also Check: Everything about Travel to and from India in 2020
Is it mandatory to convert PIO card to OCI card?
Yes, it is. All Person of Indian Origin Cardholders are deemed to be OCI Cardholders in India's Citizenship Amendment Bill 2015. Hence, you need to convert your PIO card to OCI card before or by December 31, 2020. Until then, your PIO card is valid for travel to India.