Senior citizens with difficulty movement, physically challenged individuals, minor children, travelers with infants, first-time travelers, and individuals with travel anxiety do, at times, find it worrisome to travel alone thousands of miles by air. Certain issues like complex airport environment, high-tech security screening procedures, little knowledge of directional signage terminology, difficulty handling heavy bags, inexperience of using self-service devices, and hours-long waiting in check-in and security screening queues make unaccompanied air travel a gnawing concern about their physical or psychological health for their families.
All thanks to Air India's Namaskar Sewa for alleviating the concern to some extent. The Tata-owned airline extended 'Namaskar Sewa' service, launched in 2019, from the first class to business flights to economy travelers, for unaccompanied travelers including senior citizens and others requiring assistance to sail through from the entry gate to the aircraft seat.
Air India's Namaskar Sewa is a meet and greet service. As part of the program, a dedicated personnel receives travelers at the airport entrance and assist them every way possible until they are seated in the aircraft.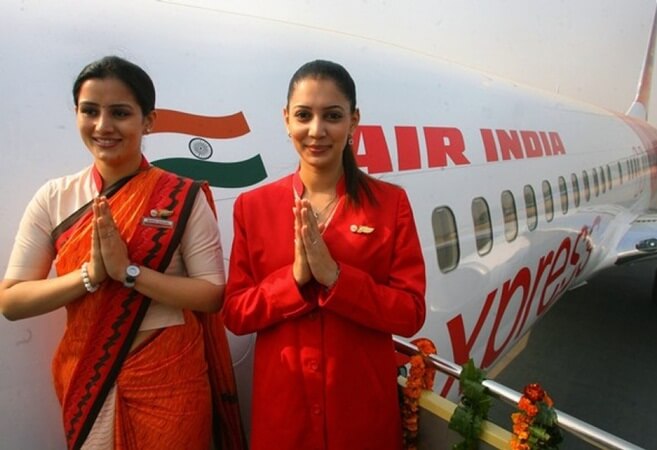 For those with confirmed business or economy flight tickets, Air India started offering the Namaskar Sewa service at New Delhi Indira Gandhi International Airport and Mumbai International Airport. The service can be availed for a nominal fee. Travelers who connect to Air India's international flights to/from Delhi and Mumbai are the primary target of the program, as they may have to transfer from one terminal to the other.
On seeing travelers' response to the initiative during the pandemic, Air India started offering Namaskar Sewa at Kolkata, Chennai, Hyderabad, Kochi, Bengaluru and other major airports where there are sizeable numbers of Air India's customers for international destinations.
Available to all flyers starting from September 2019, the 'Namaskar Sewa' service costs domestic travelers Rs 750 each and Rs 1500 per international flyer. The fee may have been revised after the pandemic-restricted travel rebounded. Those who register for Air India's Namaskar Sewa prior to their scheduled departure on international flights to USA or any other countries have a pleasant experience of checking in, screening, and boarding at India's major international airports.
Air India that operates a growing number of nonstop flights to and from India does often receive complaints from passengers having faced certain issues at airports. Namaskar Sewa is a welcome move for elderly travelers and other travelers with kids flying alone in economy class, who knowing only regional languages find it upsetting to get past security checkpoints and board international flights.
"Overseas Indians who seek companionship or assistance for their parents traveling alone on international flights, in Facebook groups such as Travel Solution for Indian Parents, can think of Air India's Namaskar Sewa as a short-time alternative," remarked the chief customer relations officer of IndianEagle.com, a leading portal for cheap air tickets to India.