Qatar Airways rang in the New Year 2015 with a new schedule of inflight entertainment for on-board passengers. Qatar Airways' inflight entertainment on international flights has become more interesting with ten latest global blockbusters which will be screened for both children and adults in the sky.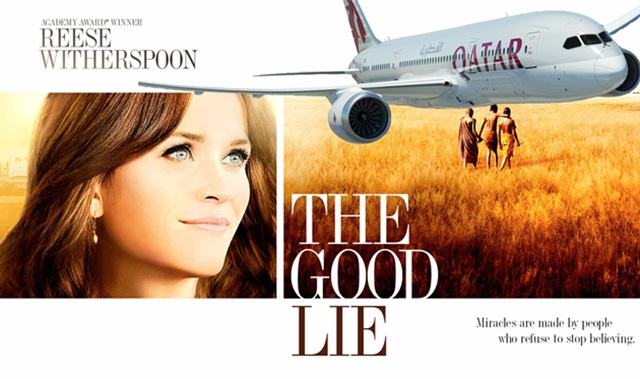 The new inflight entertainment schedule includes both animated films for children and movies with serious content for adults. The films like The Boxtrolls and The Book of Life will engage young travelers, while the films like A Walk Among the Tombstones will steal the show with adults. Qatar Airways' travelers will be transported to another different while watching thrillers like The Equalizer starring Denzil Washington, and Joe starring Nicolas Cage.
Comedy movies like Alexander and the Terrible, Very Bad Day, Horrible, No Good, and The Search for Happiness will spell happy hours for the young passengers on board. The Skeleton Twins, and Reese Witherspoon's latest film, The Good Lie will also be screened on Qatar Airways' Oryx Entertainment screen.
Among the Middle East Airlines, Qatar Airways is the first and only carrier to show three latest episodes of "New Girl", a US television series which is very popular with the Americans. Only Qatar Airways' passengers can watch two exclusive documentaries – Now: In the Wings on a World Stage starring Kevin Spacey, an Oscar winning actor, and the other is I am Ali, a biopic on the life of boxing legend Muhammad Ali.
Those who are Bollywood fans among the passengers will have a nice time while watching the Bollywood movie Kick, an action flick starring Salman Khan in the lead, on flights with Qatar Airways. Moreover, new games and audio programs have been added to the content of Oryx Entertainment for more enjoyment in the air.
Qatar Airways not only provides world-class inflight services but also cheap flights available for booking at IndianEagle.com for USA-India trips. Indian Eagle guarantees the lowest airfare throughout the year. 
CLICK to BOOK Cheap Flights with Qatar Airways