With the announcement of the 63rd National Film Awards winners today, movie buffs and fans of film stars heaved a sigh of ease over the end of a long waiting period. Now is the time for them to rejoice in the achievements of their favorite actors and directors who are among the winners of the 63rd National Film Awards.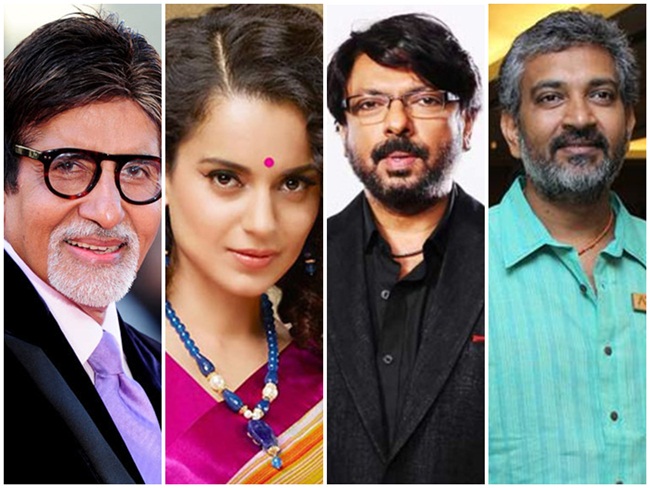 In the main categories of the National Film Awards, S S Rajamouli's Baahubali is selected the Best Film. Baahubali starring Prabhas and Rana Daggubati is the most expensive Indian film. Baahubali 2 will be released in April 2017.
Among the 63rd National Film Awards winners, Bollywood filmmaker Sanjay Leela Bhansali is named the Best Director for his latest blockbuster Bajirao Mastani starring Ranvir Singh, Priyanka Chopra and Deepika Padukone in the lead.
Legendary actor Amitabh Bachchan is chosen for the National Film Awards in Best Actor. He was nominated for playing a 70-year-old whimsical Bengali father of a lonely, working girl in Piku, a box office success and a favorite of film critics.
Actress Kangana Ranaut from Himachal Pradesh, who has been hailed as the Queen of Bollywood since tremendous success of her film Queen in 2014, is titled Best Actress for her notable acting in Tanu Weds Manu Returns. It is her third National Film Award in Indian Cinema.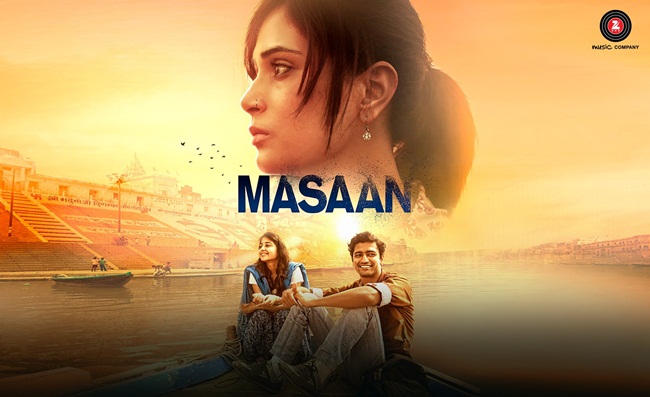 Among the other winners of National Film Awards, Masaan by Neeraj Ghaywan is named the Best Directorial Debut in 2015. Masaan depicts the nuances of life in Varanasi, a small town, where one's personal freedom is crushed under the pressure of societal norms and where there is no escape from the toil of running in a circle.
The "Best Popular Film Providing Wholesome Entertainment" title goes to Kabir Khan's Bajrangi Bhaijaan starring Salman Khan in the lead. Bajrangi Bhaijaan is the story of a Hindu wrestler who braves all odds of the India-Pakistan border to help a young Muslim girl go back her home in the Pakistan Occupied Kashmir region (POK).
Dum Laga Ke Haisha is named the Best Feature Film in Hindi among the 63rd National Film Awards winners. Shot in Agra, a heritage tourist place in Uttar Pradesh, Dum Laga Ke Haisha depicts how the arranged marriage of an illiterate boy and an educated girl with inflated figure comes at the verge of breakup and how the bride takes the stand of her right to dignity.
The Special Jury Award goes to Kalki Koechlin, who plays a differently abled, bisexual girl in Margarita with a Straw by Indian American filmmaker Shonali Bose. Kalki Koechlin was critically acclaimed for essaying the protagonist's physically challenged existence and sexual fantasies in a society which is biased towards homosexuality.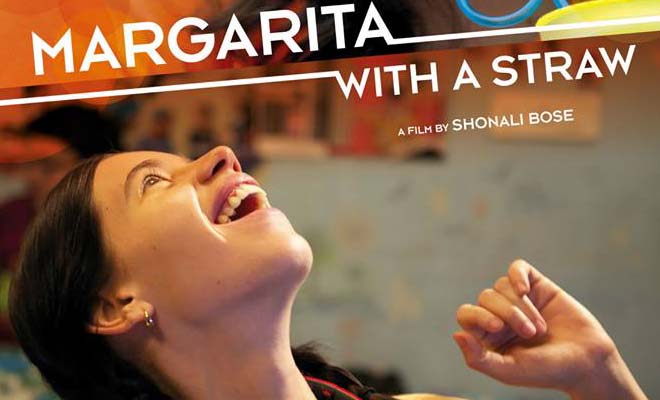 The list of the National Film Awards winners has Monali Thakur as the Best Female Playback Singer for the song "Moh Moh Ke Dhaage" in Dum Laga Ke Haisha. The same song is also selected in the Best Lyrics category.
The National Film Award in Best Choreography goes to Remo D'Souza for his choreography of the song "Deewani Mastani" in Sanjay Leela Bhansali's Bajrao Mastani.
Nanak Shah Fakir is the Best Feature Film on National Integration among the 63rd National Film Awards winners. Nanak Shah Fakir is a Punjabi film on the life and teachings of the Sikh Guru, Guru Nanak Dev. It was premiered and appreciated at the Cannes Film Festival 2014. Tuomas Kantelinenm, a renowned Hollywood music director, composed the original score of the film.
The Other 63rd National Film Awards Winners in Regional Languages of India:
Shankhachil: Best Feature Film in Bengali
Thithli: best Feature Film in Kannada
Pathemari: Best Feature Film in Malayalam
Ringan: Best Feature Film in Marathi
Visaranai: Best Feature Film in Tamil
Kanche: Best Feature Film in Telugu
Chauthi Koot: Best Feature Film in Punjabi
Pahada Ra Luha: Best Feature Film in Oriya
Kothanodi: Best Feature Film in Assamese
Eibusu Yaohan Biyu: Best Feature Film in Manipuri
Travel Beats is a fast-growing digital portal by IndianEagle in culture, entertainment, travel, tourism, aviation, food and news for Indians at home and abroad. IndianEagle is a leading international travel organization operating from the USA.