Before the Novel Coronavirus became a pandemic, the US passport holders were enjoying freedom of movement in a greater part of the world, with visa-free and visa-on-arrival access to as many as 185 countries. The way the United States handled the pandemic has robbed the nation of the pride in having the world's most powerful passport. Owing to its dwindling power amid the border closures and travel restrictions, the US passport is not even among the top five on the Henley Passport Index as of July 2020.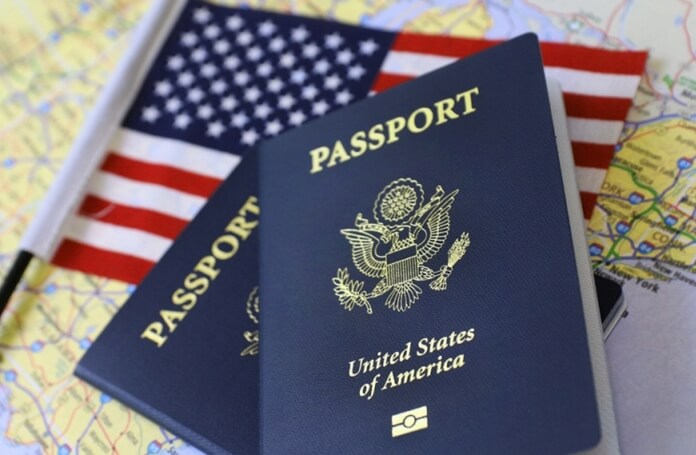 The Henley Passport Index is a ranking of the passports worldwide based on the number of destinations they give visa-free access to or access without a visa prior to arrival. The Henley Passport Index does periodically review the passports rankings and ranks them in order of their changing degree of travel-friendliness. The US passport has slid from the numero uno position in 2015 to the seventh rank on the Henley Passport Index this month.
Currently, Japan owns the world's most powerful passport. The Japanese passport holders can visit 191 countries without a visa or the visa-on-arrival facility. With visa relaxations in movement to 190 countries, the Singapore Passport is just next to the passport of Japan on the Henley Passport Index. The third rank belongs to the nationals of Germany and South Korea, who can visit 189 destinations without a visa or with access to the visa-on-arrival facility. Notably, both South Korea and Germany have successfully contained the COVID19 outbreak.
The United States shares its current passport ranking with four other countries, including the United Kingdom, Switzerland, Belgium and Norway. The exclusion of the US from the European Union's list of safe countries, on grounds of the poor handling of COVID19 in the US, and the continued suspension of normal flights from the US to India and a few other countries during the COVID19 health crisis seem to have impacted the US Passport ranking on the Henley Index.
Though the US Passport ranks seventh officially in current times, the European Union's ban on Americans gives the US Passport holders the same degree of travel freedom as the nationals of Mexico and Uruguay. Mexico and Uruguay passports rank 25 and 28 on the Henley Passport Index respectively. The travel freedom is restricted for the holders of once the most prestigious US passport. In the current scenario, the US Passport holders can visit only 158 countries without the need for a visa or a visa on arrival.
Travel Beats is an overseas Indian Community portal by Indian Eagle, a leading travel-booking partner of Indians in USA for best flights and guaranteed cheap flight tickets to India. Subscribe to Travel Beats' newsletter for stories of America's young Indian-origin populace, visa, immigration, OCI card, and international travel.