Good news for tens of thousands of NRIs who visit the Tirumala Venkateswara Temple in Andhra Pradesh every year! Tirupati Airport is gearing up for direct international flights. Overseas Indians will no longer need to travel to Tirupati on domestic flights from Chennai, Hyderabad, or Bengaluru.
Once the international terminal, which was inaugurated in 2015, is ready for international services, Indians from abroad can directly fly to Tirupati via the Gulf region instead of booking flights to Hyderabad or Chennai or Bengaluru.
The Middle East is a major connection between South India and other countries including the USA. Many US to India flights for Bengaluru, Chennai, Kochi and Hyderabad transit through the Middle East airports. Direct flights to Tirupati, Andhra Pradesh via Abu Dhabi or Doha or Dubai will make the journey shorter and easier than it is now.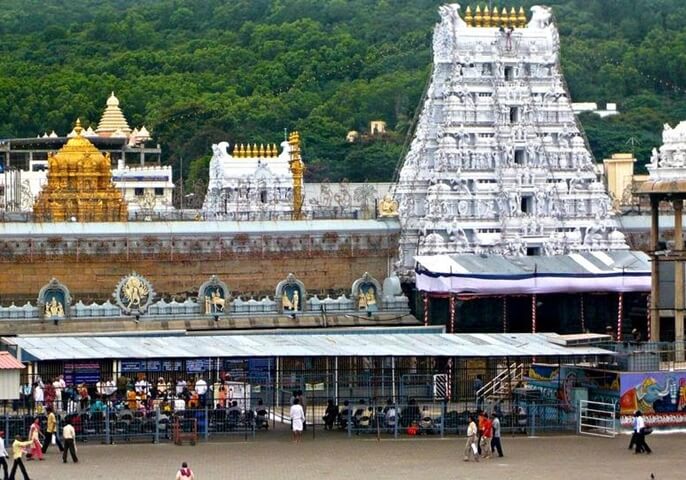 Whether direct air travel to Tirupati via the Gulf will be as pocket-friendly as cheap flights to Chennai and other major South Indian cities, is a question to be discussed later on. Usually, Indians abroad book cheap air tickets to Bengaluru, Hyderabad or Chennai and catch domestic flights to Tirupati from the arrival city, since Tirupati is a short flight away from these cities.
Indian government accorded international status to Tirupati Airport in June 2017. The airport's international terminal is currently being equipped with facilities for immigration and customs. Once the hurdles for land acquisition are removed, the existing runway will be expanded for Boeing 777, which the runway should be 12,500 feet long for. The existing 7,500-foot runway is suitable for aircraft with 180 seats.
Also Check: Vizag to Get India's Longest Ropeway for Thrilling Rides over Sea
Andhra Pradesh Tourism has an all-inclusive package for international tourists and overseas pilgrims including NRIs on visit to the Tirupati Tirumala Temple. The package comprises a special darshan of Lord Swami Venkateswara, decent hotel accommodation, airport transfer to and from hotel, and a trip to religious places around Tirupati like Kalahasti, Kailasakona and Kanipakam.
With the Tirupati Tirumala Balaji Temple and Vishakhapatnam (Vizag) beaches drawing footfalls in increasing numbers, Andhra Pradesh has become the most popular tourist destination in India. Many times more tourists visit the Tirumala Temple than the Taj Mahal in Agra, the Gateway of India in Mumbai, the Ajanta-Ellora in Maharashtra and the centuries-old forts in Rajasthan.
Also Check: What You don't Know about Tirumala Temple Laddu Prasad 
Once Tirupati Renigunta Airport is operational for direct international flights, the current number of tourists will shoot up.
Indian Eagle is a leading international travel organization booking cheap flights tickets to India for NRIs. Indian Eagle's community portal, Travel Beats publishes the latest travel, tourism, visa and immigration news alongside inspiring stories of Indians worldwide.