Good news for bookworms and gaming buffs across the world! India's most expensive and highest grossing Baahubali movie is to be released as other mediums of entertainment, including graphic novels, comic books, games and animated series for both adults and children. Filmmaker S.S. Rajamouli's Baahubali: The Beginning is titled the best film among the 63rd National Film Awards winners this year.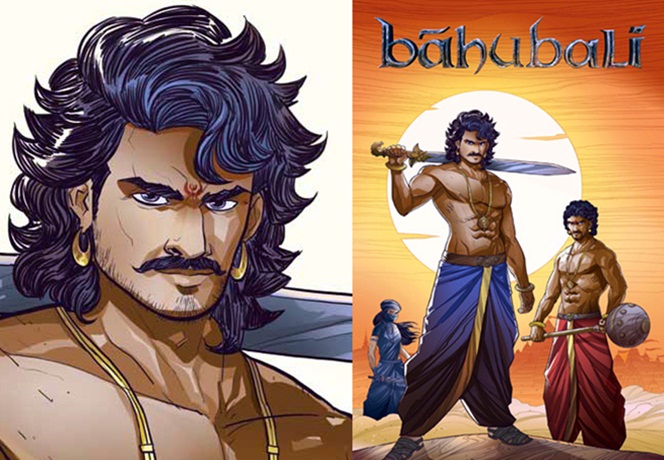 S.S. Rajamouli says that India will see a whole new dimension of popular characters Baahubali and Bhallala Deva in graphic novels, animated series and comic books for all age groups. He adds that these popular mediums of entertainment will capture the larger-than-life story of Baahubali which can't be told in a limited time frame of one or two films.
The world of Baahubali is too vast to be pictured in the reel simply because there is so much to tell, to show and to share with a global audience. What we have managed to show in Baahubali: The Beginning and Baahubali: The Conclusion (upcoming) is just a chip of the iceberg. – S.S. Rajamouli
Filmmaker Rajamouli gives an instance to throw more light on the purpose of telling the story of Baahubali in graphic novels, games and comics. The eventful journey of the protagonist from cradle to grave is a whole new story behind Baahubali movie. What the audience has seen is a few fleeting scenes from the time Baahubali was a toddler to when he was a 27-year-old adult in the film.
S.S. Rajamouli has teamed up with Graphic India to tell the untold story of Baahubali in graphic novels and animated series through digital technology. The cinematic medium offers limited space which cannot accommodate all the events related to intrigues and adventure in the life of Baahubali and other characters, according to the makers of Baahubali movie.
Baahubali in graphic novels and comics has a huge market in a country like India where character entertainment is still not much popular, while the global character entertainment industry is worth over $100 billion in countries like the United States, Japan and Korea, according to Graphic India. Comic books and graphic novels on Baahubali movie may be released in June or July this year. It will be followed by animated series around the release of Baahubali: The Conclusion on April 14 in 2017.
S.S. Rajamouli is sanguine that the story of Baahubali in graphic novels and comics can run into thousands of pages.
Read More Best Books on India Travel
Travel Beats is a digital portal by IndianEagle for Indians and Indian Diaspora. IndianEagle, a leading travel organization, publishes interesting stories and news about travel, culture, events, festivals and entertainment from India and USA.