Take a break from the urban lifestyle and cosmopolitan ambience of Kolkata this month. Ride an express train or drive a car to Shantiniketan, a national seat of learning, an international center of fine arts, and a land of folk culture in Bengal. Shantiniketan is famous for Rabindranath Tagore, Visva-Bharati University, and Poush Mela. The inception of Poush Mela dates back to the 1894 in connection with the anniversary of the Brahma Mandir founded by Maharishi Devendranath Tagore in 1891 in Shantiniketan.
Shantiniketan's Poush Mela is one of the popular cultural fairs in Bengal. This fair provides a window to the rural heritage and folk culture of Bengal. What had started as a small rural fair is a great hit with tourists in winter, today. Held for three days in the last week of December, Poush Mela of Shantiniketan holds a mirror to the life and culture of rural Bengal. Travel Beats, a portal for Indian communities abroad shares gripping glimpses of Poush Mela to introduce you to the Bengali cultural heritage in Shantiniketan.
Catch up with Baul Singers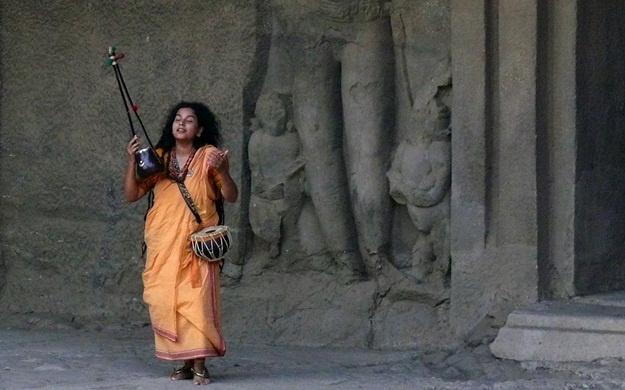 Poush Mela is a celebration of Bengal's rural life and folk culture which remain an incomplete picture without mention of Baul Sangeet or Baul Gaan, a Bengali folk music. Bengal is home to the community of traditional Baul singers who are identified with their unique musical instrument Ektara. Poush Mela is a famous stage for their performance. They sing about the common aspects of day-to-day life. The atmosphere they create by playing the Ektara feels spiritual.
Marvel at Live Graffiti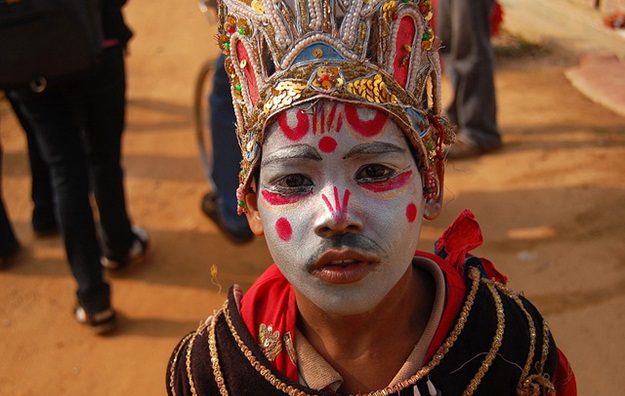 No need to explore the lanes and alleys of Shantiniketan in search of graffiti. You will find graffiti as a live art on the faces of small children around you on the fairground. Their painted face and motley guise add to the colorfulness of the fair. The local children disguise themselves as priests, princes and gods to entertain the visitors in Shantiniketan's Poush Mela.
Learn about Local Culture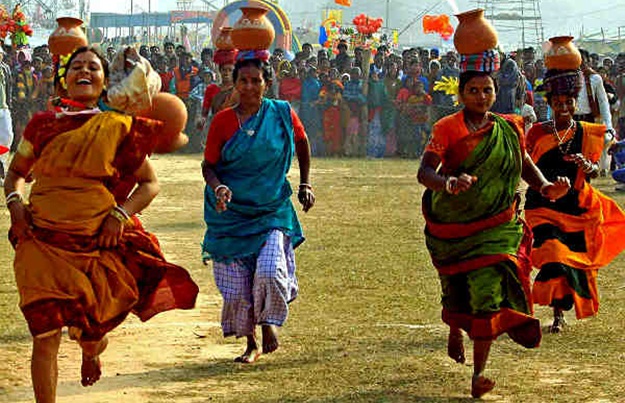 Poush Mela is a great time for the people of Shantiniketan and the neighboring villages. The locals including men and women actively participate in different rural games, which make the air of the fairground feel vibrant. Their exuberance and joy that the fair fills their day-to-day life with are sure to make you feel happy. You can learn a lot about their simple lifestyle and rural culture.
Music & Dance Festivals of India
Shop for Handicraft Items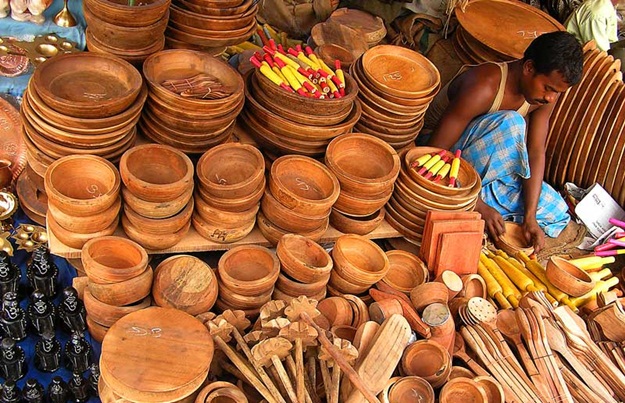 Bengal has its own heritage of rural handicraft. The handicraft of Bengal comprises different forms of handcrafted art including terracotta. Bengal is a leading exporter of home décor items of cane, jute and terracotta, which you can shop for in Poush Mela. The fairground of Poush Mela is a great temporary marketplace for the folk artisans and rural craftsmen to sell their merchandise.
The Lesser-known Artists of Raghurajpur
Taste Local Sweetmeats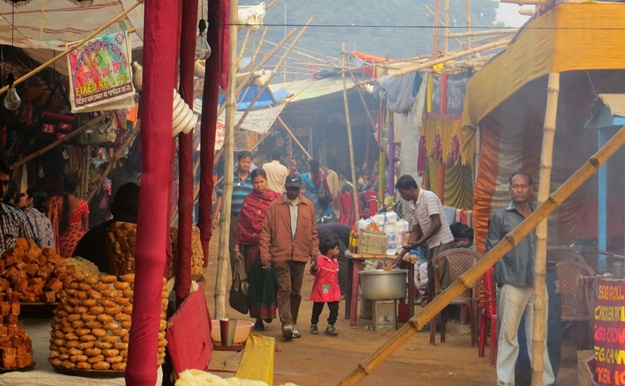 The fairground of Poush Mela in Shantiniketan is a makeshift culinary market with innumerable food stalls facing each other in several rows. The local sweetmeat sellers gather on the fairground to treat the visitors to the delicacies of rural Bengal. If you are a foodie, you must taste some because those local delicacies are not available out of Bengal.
Air travel to Bengal was never so cheap as it is now, because of Indian Eagle's cheap flight deals for Kolkata throughout the year. Even cheap last minute travel to Kolkata is guaranteed at Indian Eagle.