Violence against women in the United States is a mounting public health concern. Domestic abuse of women is not an exception to South Asian communities in the US, including the Indian American. It is feared that if the H4 EAD policy is revoked and the work permit is terminated, more H4 visa dependents, mostly women, may face domestic violence in the US. One in every four women is subjected to physical assault, at least once, by a partner during adulthood in the US, according to the National Institute of Justice. The countrywide domestic violence hotlines receive over 20,000 calls on a typical day. Victims are female in 85% of domestic violence cases registered across the US, as per national statistics.
The Violence Against Women Act, which the White House reauthorized early this month for a 5-year extension despite being opposed by most Republicans, is stricter than before. Raja Krishnamoorthi, an eminent Indian American Congressman, made certain amendments in the 'Violence Against Women Act' reauthorization bill for new provisions in order to make sure that domestic violence survivors are protected and supposed with adequate resources.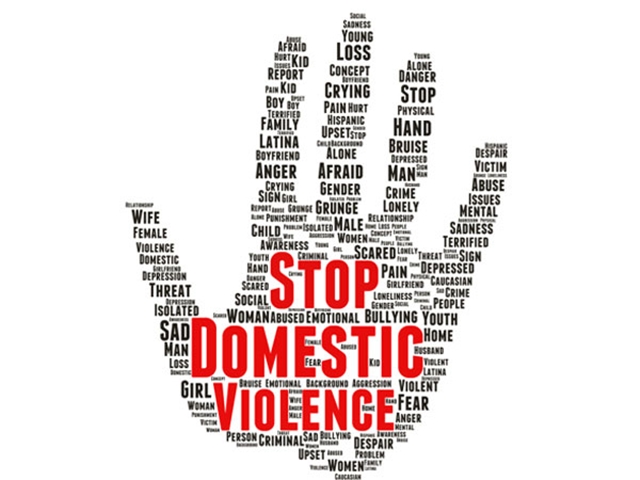 Instituted in 1994 and reauthorized twice since its inception, the Violence Against Women Act (VAWA) is a legal measure to prevent violence against women and improve the response to survivors in the US. VAWA supports nonprofit organizations, including the ones founded or run by Indian Americans, with federal funding to help them fight domestic violence and provide social services, legal assistance, housing and health care to victims.
Post reauthorization in April 2019, the Violence Against Women Act puts harsher restrictions on gun laws. It bars perpetrators of stalking, physical abuse and domestic violence from buying guns and having access to firearms by all means. Congressman Raja Krishnamoorthi's amendments to the VAWA reauthorization bill include gun control measures to save domestic violence victims, which the National Rifle Association sternly opposed by urging House Republicans to vote against the new anti-gun provisions.
Expressing displeasure about the gun control measures in the reauthorized VAWA bill, the NRA spokeswoman Jennifer Baker argued, "NRA spends millions of dollars teaching countless Americans how not to be a victim and how to safely use firearms for self-defense." The use of firearms in domestic violence cases increases chances of homicide by 500%, according to National Coalition Against Domestic Violence.
One of the new provisions authored by Raja Krishnamoorthi in the VAWA reauthorization bill is to help domestic violence victims / survivors with various support services at workplace. The other is opening of new avenues for their enhanced economic security. The latest amendments to the Violence Against Women Act also include Raja Krishnamoorthi's plans to initiate a public information campaign in order to facilitate research on the best practices of assistance and support for domestic violence survivors at workplace.
Unanimously approved, Raja Krishnamoorthi's amendments to the Violence Against Women Act are lauded by the National Organization for Women and many nonprofits for women's welfare.
Alongside workplace protections, housing and healthcare protections to survivors of physical abuse are given an emphasis in the amended version of VAWA in 2019. A Democrat of Illinois, Raja Krishnamoorthi also ensures that the federal agencies – the Department of Health and Human Services and the Department of Labor – work to remove the existing community-specific and socio-economic barriers, so that victims or survivors of domestic violence in America can live a life of dignity.
Travel Beats is an Indian American community portal by Indian Eagle, a leading travel-booking partner of Indians in USA. Travel Beats publishes Indian diaspora news and stories, and covers latest topics on air travel, young Indians, philanthropy, tourism and immigration.