Needless to say, Bengal is known for its sweet tooth. It won't be unjust saying that Bengal has sweeter tooth than any other Indian state. Maach and mishti (fish and sweet) are inseparably interwoven with life in Bengal. People start their day with sips of smoking hot tea while eyeing over newspaper headlines and end the day with a piece of rasogolla or sandesh at dinner.
No wonder if Bengal is all set to get a brand new sweet hub in Kolkata. Yes, Kolkata will unveil the first-ever Mishti Hub in New Town on Poila Baishakh (April 15), the first day of Bengali New Year. The New Town Mishti Hub will be easily accessible to travelers flying from and to Netaji Subhas Chandra International Airport.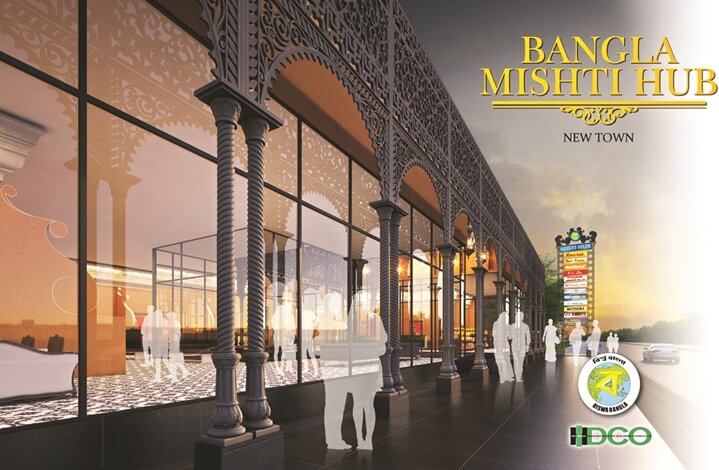 Since the date of inauguration was announced, the construction of the New Town Mishti Hub has paced up rapidly. The name of the hub will be announced in the days to come. The first of its kind in Kolkata, the New Town Mishti Hub will be selling the traditional sweets of Bengal, including the most popular Bengali sweets under one roof. Reportedly, not only the construction but also the ambiance of the hub will reflect the cultural heritage of Bengal.
There will be 11 shops at the hub including ten of the oldest and longest surviving local brands which have been in the business of sweetening mouths in the City of Joy for over 25 years. The 11th shop will be selling the most regional sweets from different parts of the state, such as Sitabhog and Mihidana from Burdwan Town, Langcha from Shaktigarh, Chanabora from Murshidabad, and Sarbhaja from Krishnanagar. Each of the 11 shops at the upcoming Mishti Hub in New Town will have three compartments: display section, cash section and delivery section.
The gate number 3 of Eco Park in New Town will be the location of Mishti Hub, which is a deliberate move to pull in buyers from among visitors of Eco Park, the growing populace of New Town, and the airport-bound travelers. Once the New Town Mishti Hub is inaugurated, tourists, backpackers and food connoisseurs will be able to indulge their sweet tooth in the most popular Kolkata sweets and traditional Bengali sweets under one roof, instead of hoping on and off from shop to shop in north, south and central Kolkata.

Notably, the New Town Mishti Hub is one of the projects owned by Housing Infrastructure Development Corporation (HIDCO). It will definitely be on our list of the new tourist attractions in Kolkata, which includes the recently opened floating market with 150 boats and 228 sellers.
Will you be heading straight to Mishti Hub in New Town after landing at Kolkata International Airport and buy some sweets for your dear ones in the city?