The government of India took another step towards the ambitious project "Make In India" by inking a 98K crore INR deal with Japan for the first bullet train. The first bullet train in India will be plying between Ahmedabad and Mumbai as per the project which got the official nod on Wednesday. It will be publicly announced when Japan's Prime Minister Shinzo Abe will be present in India this week.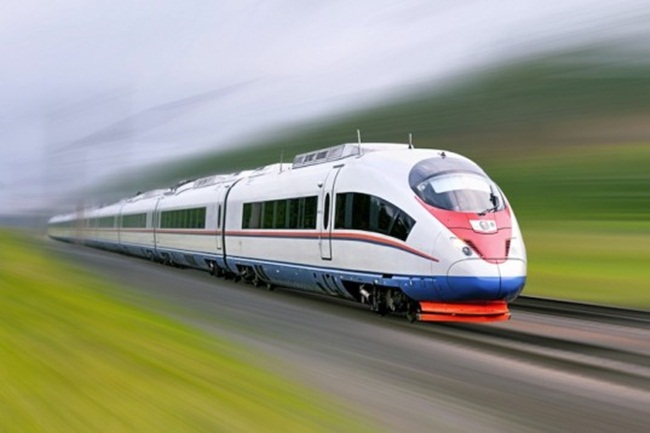 India's first bullet train between Mumbai and Ahmedabad on the west coast is supposed to be the world's cheapest high-speed train service. Initially, the fare model of the Japanese bullet train with AC coaches was the roadblock for this project in India. The feasibility of the project in terms of fares to be afforded by Indians has been worked out.
According to the current fare model, a one-way trip on the Ahmedabad-Mumbai bullet train will cost 2800 INR, a little more than 1895 INR, the fare of traveling in the first class AC coach on the same route. Currently, the Ahmedabad-Mumbai trains in service take approximately 8 hours to cover 534 kilometers on one way. But, the first bullet in India will reportedly take less than 2 hours for the same distance.
India's bullet train between Mumbai and Ahmedabad will be the cheapest of all the fastest trains in the world, including Japan's Maglev Bullet Train, China's Shanghai Maglev, China's Harmony CRH380A, France's TGV Reseau, Spain's Siemens Velaro E/AVS 103 and Talgo 350. A 713-km ride on Japan's Tohoku Shinkansen charges 8K INR and a ride in the second class of China's Jinghu High Speed Railway costs INR 5000 on the Beijing-Shanghai route.     
The first bullet train in India will run at a speed of 320 km per hour. At present, the Delhi-Agra Gatimaan Express running at a speed of 160 km per hour is the fastest train in India. The bullet train will hit the track between Ahmedabad and Mumbai by 2023, and the project will be commissioned in 2017. The bullet train corridor will have around 10 stations. As per the initial estimates, more or less 40,000 people will ride the bullet train every day on completion in 2023.
Questions have been raised about usefulness of the first bullet train in India in the context of decreasing fares for domestic flights between Ahmedabad and Mumbai. Some opine that the estimated fare INR 2800 for one-way ride on the bullet train may be equal to the future cost of one-way flight ticket for the same route.
Travel Beats is a news, cultural and entertainment portal by IndianEagle for the Indian diaspora. It publishes the latest news and stories about India, USA, Canada and NRIs.