Singapore Airlines' flight service is on the rise across the globe. It is consistently evolving, and so does its lounge service at premier airports including Singapore Changi International Airport. The airline owns two world-class lounge points – SilverKris Lounge and KrisFlyer Lounge – at Changi Airport. With high-quality facilities and traveler-friendly services, the lounges are hubs of luxury and comfort. Designed based on the concept "home away from home", the lounges are elegant in décor and fabulous in ambience.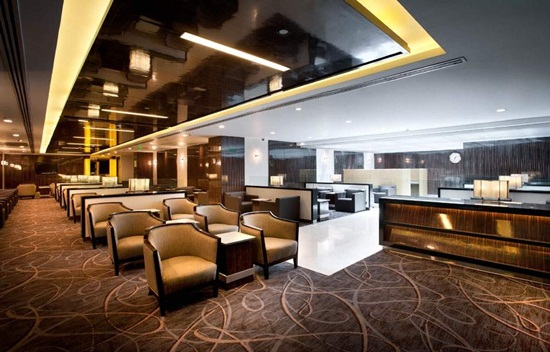 Terminal 2 and Terminal 3 at Changi Airport are the two lounge points of Singapore Airlines. Comfort and relaxation are blended into the services available for the waiting passengers at the lounges with sprawling space. SilverKris Lounge points on the third floors of Terminal 2 and 3 remain open for 24 hours. Each and every corner of the lounges is carefully designed to offer a feel of warm hospitality and homely ambience to the passengers.
You can read complimentary magazines and newspapers to idle away the waiting hours at the lounge. You can take a shower for refreshment and stretch yourself in the aesthetically designed restrooms. You will be served breakfast and lunch buffet services based on your travel class, ticket type and fre-quent flyer points. A section of the lounge is equipped with workstations where Wi-Fi Internet access is available. The lounge houses a bar on the floor.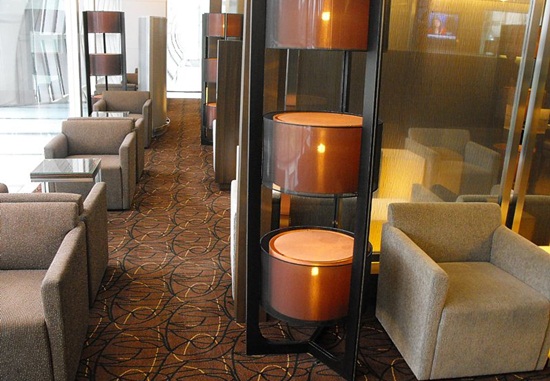 Singapore Airlines' KrisFlyer Gold Lounge at the Terminal 3 of Changi International Airport is synonymous with luxury in everything from interior décor to buffet area. Entertainment zones with TVs and buffet food stations are on the inner premises of the lounge, while the outdoor area consists of Internet-equipped workstations which overlook greenery. Magazines / newspapers and Wi-Fi Internet access are among the complimentary services available at KrisFlyer Gold Lounge.
Singapore Airlines' SilverKris Lounge is located at the following airports in different parts of the world:
Adelaide – Adelaide Airport
Bangkok – Suvarabhum Airport
Brisbane – Brisbane International Airport
Hong Kong – Hong Kong International Airport
Incheon – Incheon International Airport
Kuala Lumpur – Kuala Lumpur International Airport
London – London Heathrow Airport
Manila – Ninoy Acquino International Airport
Melbourne – Melbourne Airport
New Delhi – Indira Gandhi International Airport
Perth – Perth International Airport
San Francisco – San Francisco International Airport
Sydney – Sydney International Airport
Taipei – Taiwan Taoyuan International Airport
Note: The services available at Singapore Airlines' lounges may be revised at any time and without notification.
IndianEagle.com books the cheapest flights with Singapore Airlines for trips from USA cities to the international airports of India. Do contact our travel specialists to know more about Singapore Airlines' services.