India Tourism kept its words to foreign tourists from 161 countries by launching free SIM cards for them. Foreign nationals from the countries which are eligible for Indian e-visa will get pre-activated SIM cards for free on arrival in India. The Tourism Ministry of India had promised this facility as a New Year gift to foreign tourists under the program, Atithi Devo Bhava (the guest is equivalent to god).
Free SIM cards for foreign tourists on Indian e-visa will initially be available at IGI New Delhi Airport. The facility will gradually be rolled out at 15 other major airports of India where foreign tourists can get e-visa on arrival. The SIM cards will be pre-loaded with talk time INR 50 rupees and 50 MB data.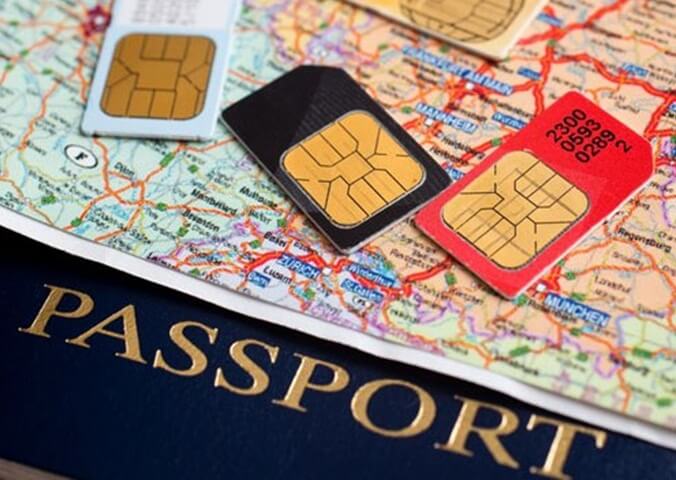 After e-visa on arrival in India, the launch of free SIM cards is another big step towards ensuring hassle-free hospitality to foreign tourists. Normally it takes them about two hours to get SIM cards activated after they arrive in India and adds to their jetlag on international flights. With pre-activated and pre-loaded SIM cards, foreign tourists can now heave a sigh of relief.
A major advantage of this tourist-friendly initiative is that SIM cards will come with 24-hour tourist helpline service in 12 languages, including Hindi, English, Russian, German, French, Japanese and German. The SIM cards for foreign tourists on Indian e-visa will be valid for 30 days from the day of arrival in India.
As of now, free SIM cards will be given as welcome kits to only those foreign visitors on Indian e-visa. It's because their complete information is available in advance and they won't be able to misuse the SIM cards. With the SIM cards readily available at the India Tourism Development Corporation (ITDC) counters at airports, tourists will be able to communicate with their homes, tour operators and likes.
Free SIM cards for foreign tourists with e-visa will be available at the airports of Bengaluru, Delhi, Hyderabad, Amritsar, Lucknow, Ahmedabad, Jaipur, Mumbai, Chennai, Varanasi, Panaji, Kolkata and others. A map India, a tourism booklet and a list of emergency numbers will be given along with a SIM card for free.