A lot has been said and written about the beauty & bliss of Kashmir. It is such an inexplicably beautiful part of the vast Himalayan region that it deserves to be shining like a gem in the crown of Mother India. In this context, we would like to quote the Mughal Emperor Jahangir's exclaiming words, "If there is a paradise on earth, it is here, it is here, it is here." Inarguably, Kashmir is the paradise for poets, painters, photographers, bird watchers, peace lovers, romantics and adventurers. With tourists stopping by Indian Eagle to book cheap flights to India in the thick of summer, we are rolling out the list of things to do in Jammu and Kashmir for the adventurers among them.
Shikara ride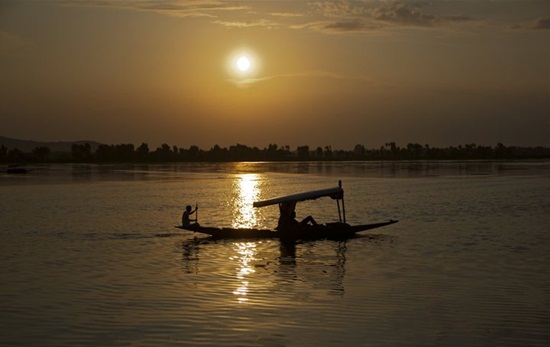 What is the very first thing to do in Kashmir? It is shikara ride on Dal Lake. Though a most common fact, it tops the list of activities for every tourist. The shikara ride on Dal Lake brings in both romance and adventure in rare mélange. The beauty of the landscape, the views of colorful houseboats, the slow movement of shikaras and the hues of life on the lake create a joyous sensation that can only be felt, not shared or explained.
Trekking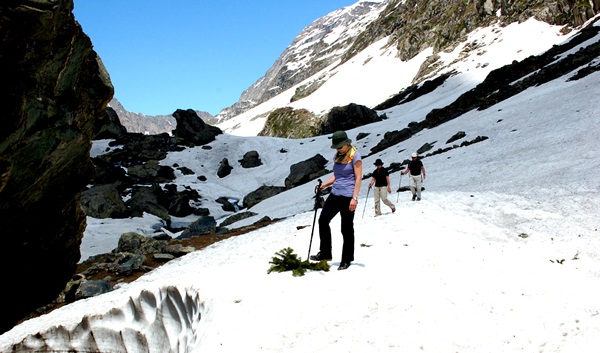 If lying back in the swing of romance is not your cup of tea, you can take a plunge into the pool of adventure that Kashmir is. Trekking is one of the most adventuresome activities in this part of India. Being a mountainous region, Kashmir offers trekking as a challenge that only professional or experience trekkers can dare to take up. The snowy trekking routes of Ladakh are popular with seasoned trekkers.
Mountain biking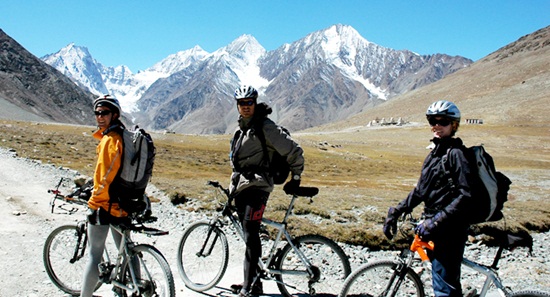 Kashmir is a valley of valleys with rolling meadows and snow-covered mountain slopes which make biking a pursuit of adrenalin rush. Whether it is the lakeside zigzags or rough mountainous terrains, mountain biking in Jammu and Kashmir is an exciting holidaymaking activity. Ladakh has several mountain biking treks which will fulfill your craving for some doses of adventure.
Mountaineering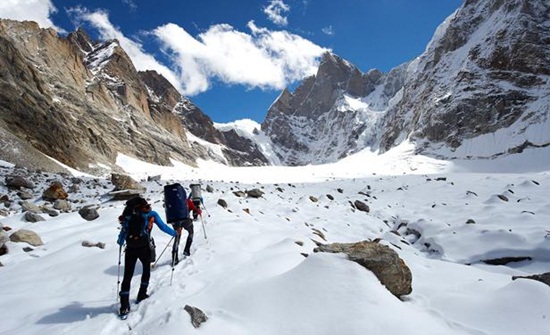 Kashmir is the topmost Himalayan region of India. Landscaped by mountains of varying heights on all sides, Jammu & Kashmir offers a lot of opportunities for mountaineering of all levels, low and high, easy and difficult. Some of the most popular and mountaineering-friendly Himalayan peaks such as Harmukh, Sunset, Kolahoi, Gulpa Kangri, Kun of Zanskar, Kang Yatsey and Bobab are in Kashmir.
Bird watching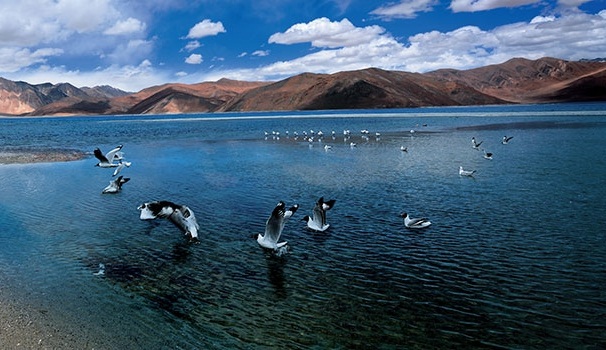 If bird watching is your favorite sightseeing activity, Jammu and Kashmir travel is worth a flight to India. Sightseeing ranges from lakes to wetlands across the state. Kashmir has about 24 wetlands which are home to as many as 500 species of birds making it a paradise for bird watchers. Migratory birds can be seen only at specific times of the year though bird watching is an all-season activity in Kashmir.
Paragliding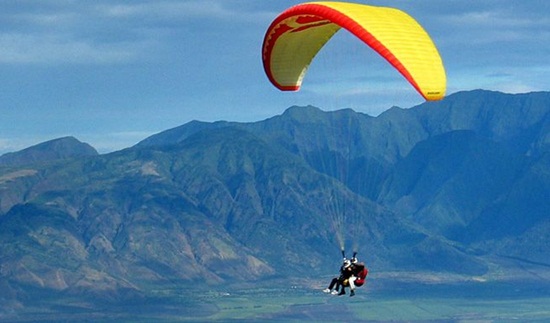 Adventure tourism in Jammu and Kashmir thrives on the popularity of paragliding. Gliding in the air is the best way to catch a 360 degree panorama of the majestic valleys. Catching an eyeful of the lush green meadows below from high on is an experience to be cherished for lifetime. Sonamarg, Gulmarg, Sanasar and Harwan are the best places to indulge in this sporty adventure.
Skiing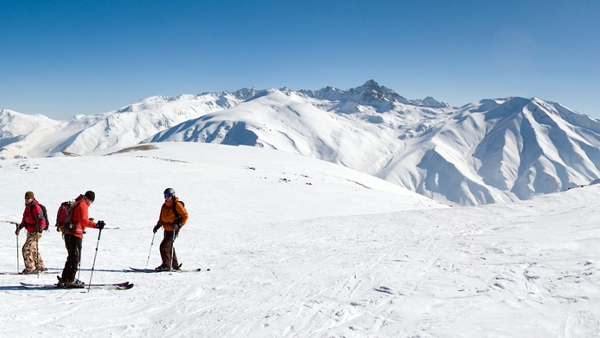 Adventure knows no limit in Jammu and Kashmir when it comes to skiing. Having snow-capped peaks of the Himalayas in the backdrop, the state is blessed with popular skiing destinations. Gulmarg, Sonamarg and Pahalgam offer ample room for skiing with lots of thrill. The tourism ministry of Jammu and Kashmir provides accommodation to skiers in Gulmarg.
Rafting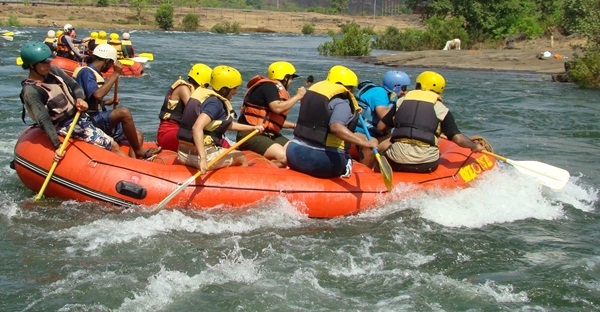 You can drink to thrills from your visit to Kashmir in different forms of adventure. Rafting is one of them. The landscape around the mountains is crisscrossed by such roaring rivers as the Indus, the Lidder and the Zanskar which make rafting a challenging indulgence for those in quest of high adrenalin rush.
Camping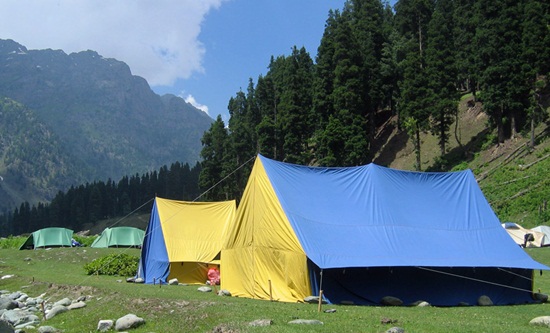 Camping is one of the must things to in Kashmir for those seeking natural bliss in India. Kashmir offers several campsites where natural beauty of the mountains and soothing greenery of the valleys can best be enjoyed. Aru Valley, Pangong Lake, Nubra Valley, Gulmarg, Sonamarg and Pahalgam are some of the best summer camping destinations in Kashmir. Click Best Himalayan Campsites to know more about camping in India.
The opportunity to buy cheap air tickets to India is as exciting as adventure itself! IndianEagle.com offers this opportunity in all seasons of the year.