Himachal Pradesh, a north Indian state, is the ultimate destination for romance, relaxation and rejuvenation in the Himalayas. It is a gateway to the world of adventure too. The valleys and hill stations of Himachal Pradesh are not just summer retreats but also adventure hotspots. They become camping grounds with ample room for adventure activities from March to September. Those who feel drawn to the enigmatic beauty of the Himalayas fly to India for camping in Himachal. It drives Indian Eagle to list the most popular Himalayan sites for camping.
Chail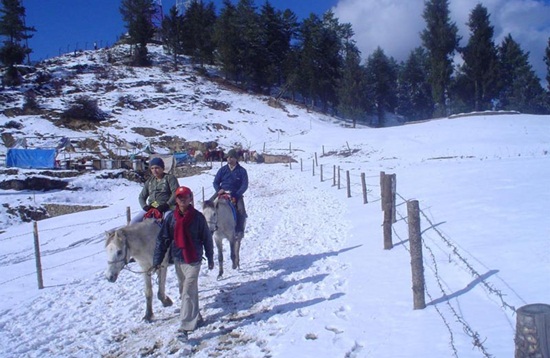 Chail is more adventurous than Shimla for camping in the Himalayas. Situated at an altitude of 2,250 meters above the sea level, Chail is only 45 kms away from Shimla. The landscape of this Himalayan camping site is dotted with soaring deodars. Chail is not only known as a hill station with a thick cover of greenery but also famous for the cricket ground that is the highest in the world. This Himalayan destination for camping is a must visit for nature lovers too.
Shimla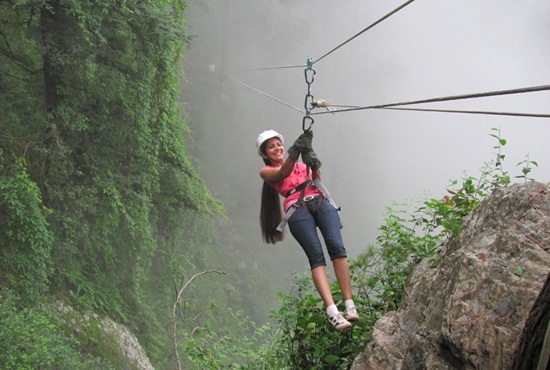 Shimla is one of the few Himalayan hill stations where romance and adventure go hand in hand. Shimla, the summer capital of the British Raj and the present capital of Himachal Pradesh, is ideal for camping in North India. The idyllic landscape, rugged terrains and pleasant weather of Shimla fetch hundreds of youngsters for camping and trekking every summer. Shogi, Mashobra, Summwe Hill and Fagu are some of the hot spots for camping in Shimla.
Nahan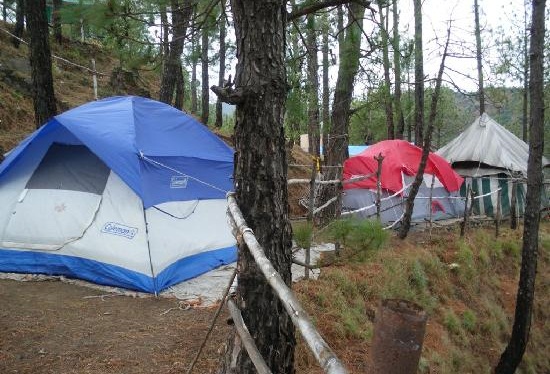 Nahan in Solan at an altitude of 932 meters above from the sea level is one of the best summer camping destinations in the Himalayas. Nahan is a picturesque town with clean streets and glimpses of natural beauty hanging all around. Karan Prakash, the King of Solan had laid out the foundation brick of Nahan in 1621. The town boasts a pleasing climate throughout the year. There is a beautiful artificial lake on the camping site in Nahan.
Manali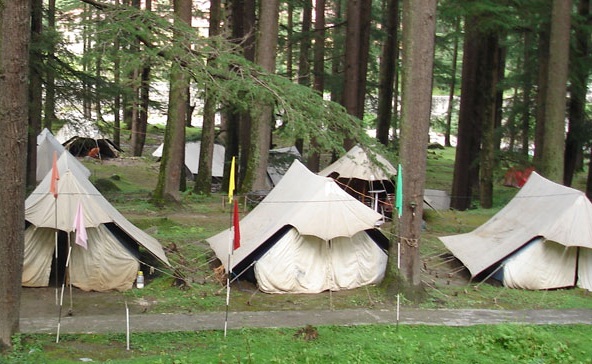 Manali is a wonderful summer retreat and an adventuresome camping spot. One of the most popular summer tourist destinations in Himachal Pradesh, North India, Manali is a must stop on the National Highway to Leh in Ladakh District. It is one of the few places to find beauty in adventure. Manali is a must-visit summer camping resort town with snowcapped peaks, the meandering Beas River, fruit orchards, lush green landscape, and rolling fields.
Kullu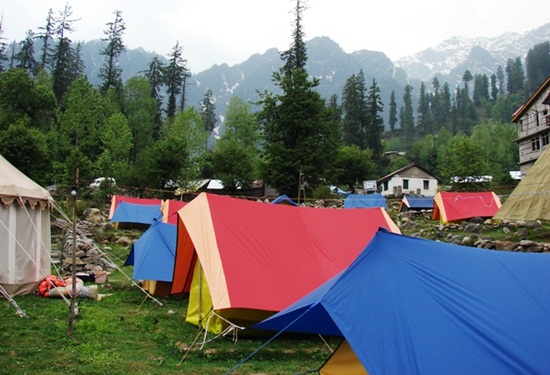 Kullu is a 40-km long drive from Manali on the way to Leh. A resort holiday destination with snow-covered peaks, Kullu is a favorite of trekkers and campers. It is equally popular for sightseeing and adventure. The season of camping in Kullu spans from April to June and from mid-September to mid-October. Kullu has several trails in the Himalayan range.
Sangla Valley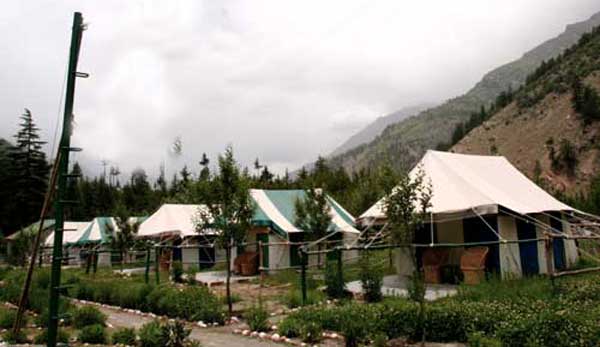 Sangla Valley is one of the lesser-known camping destinations in the Himalayan region. Situated at an altitude of 2600 meters from the sea level, the valley is towered by the huge Kinner Kailash peak. The zigzag slopes of Sangla Valley are flooded by the beauty of cedar, pine, walnut, apple and apricot trees. The picturesque hamlets with wooden walls make Sangla Valley a remarkable spot for nature photography too.
Dalhousie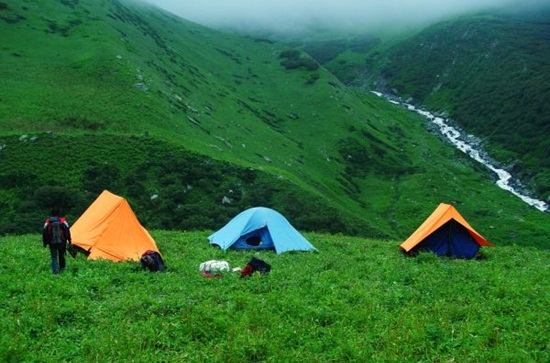 Named after its founder, the British Viceroy Lord Dalhousie, Dalhousie is a most popular Himalayan hill station with adventuresome camping spots. Nestled on the western end of Dhauladhar, Dalhousie fetches not only domestic travelers but also foreign tourists. Raw natural beauty of the lush green landscape dotted with pine, cedar and deodar trees is the best bait of Dalhousie to adventurers, photographers and nature lovers. Dalhousie is the only place in Himachal to offer soulful views of the horizon where the sky and earth embrace each other.
Dharamsala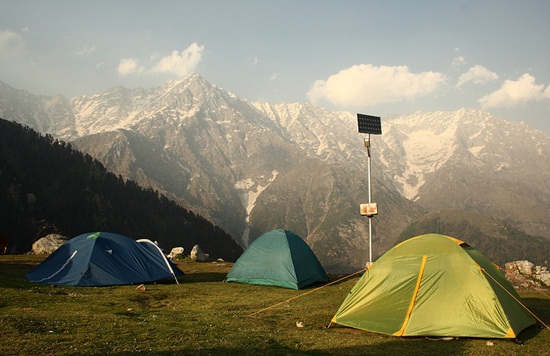 Camping in Dharamsala is an adventure in the lap of nature. Dharamsala, a Himalayan hill station in Himachal Pradesh, offers multiple opportunities for active camping. March to mid-September is the best time camping in Dharamsala.
IndianEagle.com is the only online travel booking portal to offer guaranteed lowest airfare for trips to India. There is special discount on booking of flights for trekkers, nature lovers, photographers and adventurers this summer.