Starting May 2021, the number of nonstop flights between USA and India will be increasing till late in the fourth quarter of the calendar year. The scheduled launch of United Airlines' nonstop SFO to Bengaluru travel in May will be followed by American Airlines' nonstop New York to Delhi service in October 2021. American Airlines announced its decision to operate year-round nonstop flights between New York and New Delhi, with 3 weekly round trips starting October 31. The frequency will become daily in November and remain the same during the peak season, from November 17 till January 3.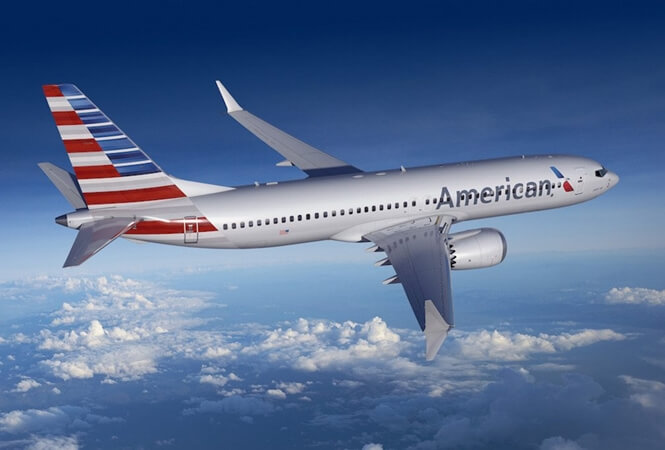 American Airlines' New York to India flights is a result of its strategic alliance with JetBlue Airways in the Northeast USA. JetBlue Airways' passengers from the Midwest, Northeast and Southwest USA will be able to connect on American Airlines' flights to New Delhi from JFK International Airport. To be precise, JetBlue will provide the regional feed for its partner American Airlines' long-haul international flights from New York.
American Airlines' Seattle to Bengaluru nonstop flights, which could not take off due to the pandemic in 2020, are rescheduled to be launched on November 1, 2021. American Airlines' nonstop service from USA to India is being dubbed as its comeback to India ten years after the airline terminated its Chicago to Delhi service in 2021. However, the schedule of the upcoming two routes is yet to be announced.
American Airlines' check-in baggage policy for flights to India
American Airlines offers generous check-in baggage allowance for Premium Economy and Business. American Airlines' Premium Economy tickets allow two pieces of free check-in baggage (each up to 23 kg) per passenger. You can check in two bags for free, each up to 32kg, on American Airlines' business class flights to India. Checking in of a third bag in either of these two travel classes is permitted at the cost of $200.
"Currently, Air India is ruling the JFK-DEL route, one of the busiest in the US-India travel sector, with nonstop flights. Emirates, Qatar Airways, Lufthansa, British Airways, Air France, and Virgin Atlantic are the best airlines offering one-stop flights between New York and New Delhi. Delta has suspended its nonstop service from New York to India. There are nonstop United flights to Delhi and Mumbai from Newark EWR. In view of this, American Airlines' New York to Delhi nonstop service will go into competition with Air India's. American's premium economy cabin will definitely be an advantage over Air India," said the chief travel advisor of IndianEagle.com, a leading travel-booking partner of Indians in the US.
Aircraft to be deployed for New York to DEL route
It will take American Airlines nearly 15 hours to fly around 7500 miles in each direction. The airline will deploy Boeing 777-200ERs with 273 seats for the NY JFK-DEL route. Each Boeing 777-200ER has 37 business class seats, 24 premium economy seats, and 212 seats in economy.