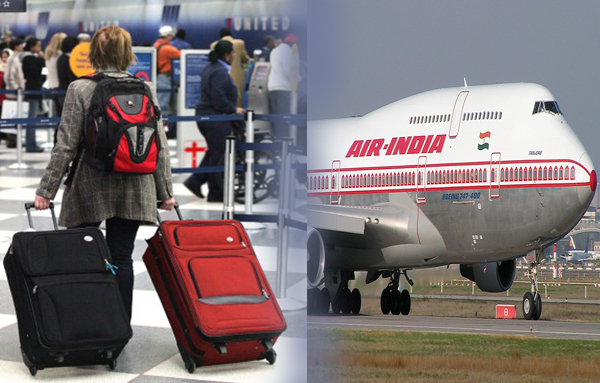 Our travel specialists often receive this query from NRIs in the US and Canada flying to India. Knowing the detailed baggage allowance of the airline that you are flying with helps you avoid facing hassles at the departure airport. Here are the details of Air India's free baggage allowance from US to India:
As per the latest information in the baggage section of Air India's official website, the USA travelers to India can carry 2 pieces of checked baggage in the First Class cabin of Air Indian planes. Each piece must not exceed 32 kg in weight and 158 cm in the sum of three dimensions – length, breadth and height. The same baggage allowance applies to Air India's Executive Class travelers flying from the USA or Canada to India.
Air India's free baggage allowance consists of 2 pieces for Economy class travelers on the same route. 23 kg is the permissible weight of each piece. 1 piece of baggage is permitted to infant travelers in all classes of Air India aircrafts.
However, the baggage policy may change if Air India interlines on any other airline on the route from US / Canada to India. The airline may change any detail of the above-mentioned baggage allowance without notification.
IndianEagle.com books Air India international flights at the lowest airfare.