Love and travel go hand in hand in many romantic movies of Bollywood. In some movies, romance inspires lovers to travel. Some movies tell the stories of how two strangers or friends become lovers during travel. Indian Eagle stitches together the moments of love and travel from some of the best Bollywood films to create a complete album of romantic travel for you this Valentine's Day.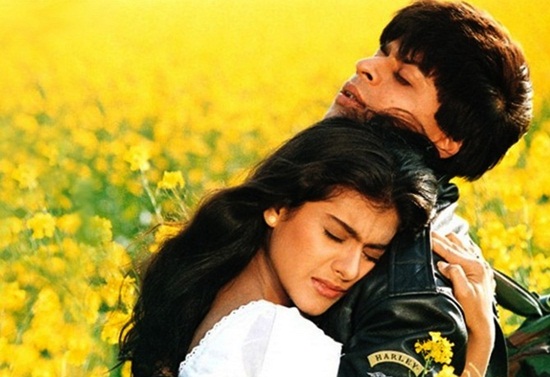 Love begins with travel in Dilwale Dulhaniya Le Jayenge, an all-time popular Bollywood classic starring Shah Rukh and Kajol in the lead. The inspiring love story of Raj and Simran kicks off when they meet by chance during the Europe travel. The story journeys all the way from scenic Switzerland to picturesque Punjab where the hero romances the heroine in the wavy, bright mustard fields during the romantic number "Tujhe dekha toh yeh jana sanam".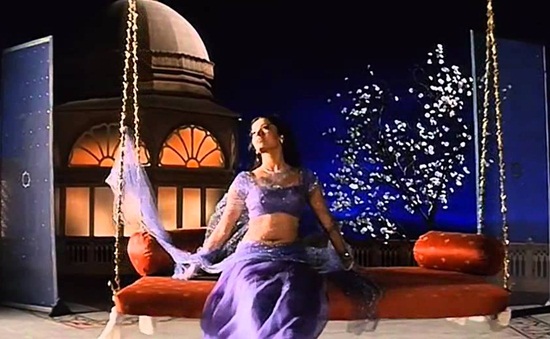 In Sanjay Leela Bhansali's saga of love, Hum Dil Chuke Sanam, it is love that makes the heroine travel from India to Italy in order to reunite with her estranged lover. The love story of Nandini, a Gujarati belle and Sameer, a music-loving NRI weaves itself across the wonderful landscape of Gujarat and Rajasthan. When the heartless social mores and family traditions take Sameer away, the lovelorn Nandini takes a flight abroad in quest of her lover.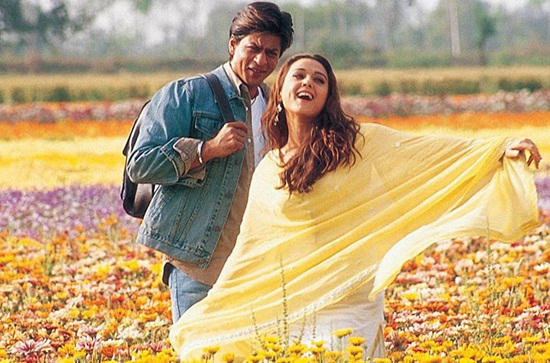 Yash Chopra's magnum opus Veer-Zaara depicts the power of love through travel across boundaries of India and Pakistan. The unforgettable love story begins when Zaara travels from Pakistan to India where she falls in the face of an accident, and Veer saves here just as a knight saves a damsel in danger. Their love deepens for each other when Veer takes Zaara to his native village in Punjab across panoramic fields and rivers. After the heroine leaves India, the hero travels to Pakistan to reunite with her.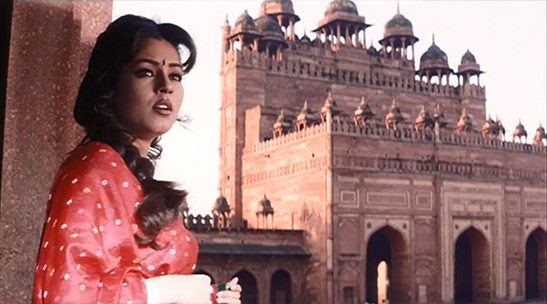 In Subhash Ghai's Pardes, love travels across geographic boundaries. The love story of Ganga and Arjun takes a flight from India, goes through a twist in America and flies back to India for a happy ending. Ganga, a simple belle with faith in cultural values and family traditions, travels with her fiancé to America where she finds lust instead of love. Eventually, she finds herself in love with her companion Arjun, and the love blooms when she comes back with him to her native land.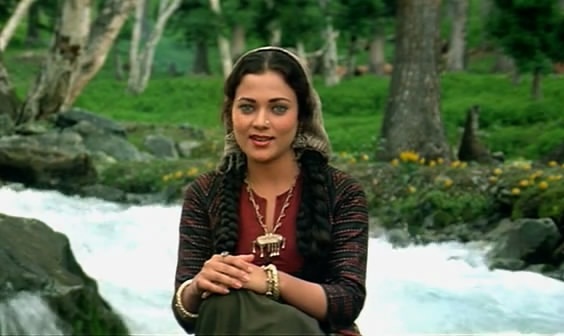 The touching tale of love, struggle and sacrifice travels from Rishikesh in the Himalayas to Kolkata, in Ram Teri Ganga Meli Ho Gai, an immortal creation by Raj Kapoor. Ganga, a rural belle, falls in love with Naren, an urban tourist and ties the knot with him. Naren promises to come back later and leaves for Kolkata. When he fails to keep the promise, Ganga travels all the way from the Himalayas to Bengal through Banaras. She reunites with her husband after a dramatic journey full of twists and turns.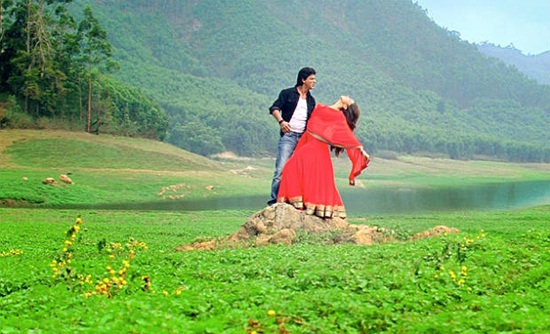 Love happens during travel in Rohit Shetty's Chennai Express, one of the biggest Bollywood blockbusters of 2013. The hero happens to meet a damsel in danger during his train journey from Mumbai to Rameshwaram and finds that she is the daughter of a local don in Tamil Nadu. However, they fall in love with each other and keep traveling to escape from the clutches of the don. The movie explores the beauty of Tamil Nadu through their romantic travels.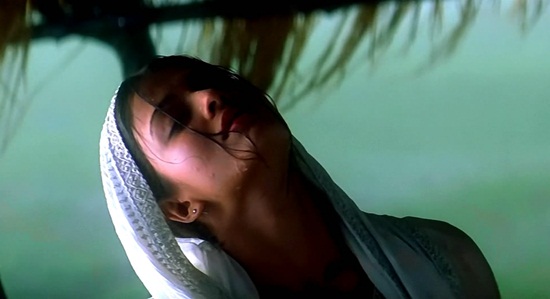 In Subhash Ghai's Taal, the son of a Mumbai-based industrialist falls in love with a village girl during a family trip to Chamba Valley in Himachal Pradesh. He promises to come back and marry his lady love. Once she gets bored of waiting for his return, the heroine travels with her father to reunite with the hero in Mumbai and finds a new goal of life after parting from him because of an unexpected incident. Then she embarks on a journey; the journey in search of an identity. The natural beauty of the valley is fabulously shot in the title number, "Taal se taal mila".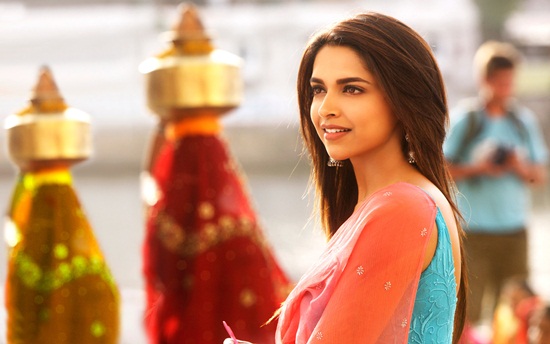 In Ayan Mukherjee's Yeh Jawaani Hai Deewani, two friends become lovers during a trip to Manali in Himachal Pradesh. Their travel turns into a story of love which blooms later on. Driven by ambitions, the hero goes abroad and wonders across the globe. He comes back to attend his best friend's wedding in India where he finds himself in love which had actually begun during the trip to Manali. The movie ends with their union in love.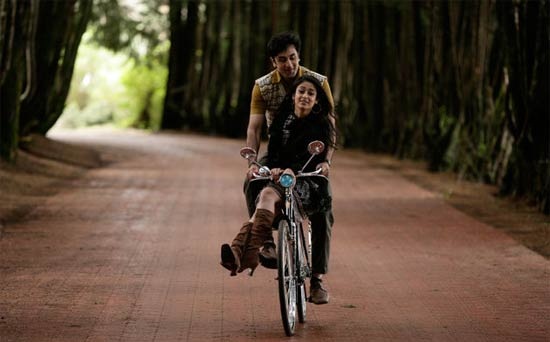 Love blooms between a deaf & dumb boy and an autism-challenged girl during travel from Darjeeling to Kolkata, in Anurag Basu's Barfi!. This Bollywood romantic movie is a blend of two love stories – one in the beautiful hill station Darjeeling, and the other on the way to Kolkata. The moments of love which they fall in with each other unknowingly are best captured in the golden paddy fields of Bengal, in the backdrop of the Howrah Bridge, and during the sequence of Chou nach, a folk dance.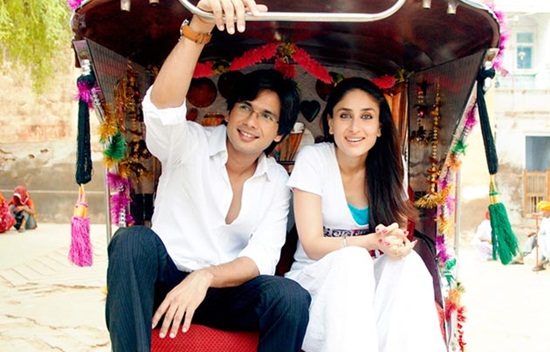 Imtiaz Ali's Jab We Met is no exception to the theme of travel and romance in the reel. In the first half of the movie, a silent love story is weaved during an eventful travel from Mumbai to Bhatinda (in Punjab) through Rajasthan, and from Bhatinda to Manali in Himachal Pradesh. During travels, the hero is bitten by the bug of love for the heroine who elopes to marry someone else. The colorful beauty of Rajasthan is captured in the song, "Hum jo chalne lage", and the song "Yeh ishq haaye" is filmed in the snow-covered landscapes of Himachal Pradesh.
If you are looking for a valentine, fly to India and travel to meet your dream valentine by chance. Indian Eagle wishes you happy travel with the cheapest flight to India. Who knows if travel plays cupid for you? Happy Valentines' Day!