More and more Indian celebrities from the entertainment industry are making their way to Hollywood. Veteran choreographer Saroj Khan is the latest Bollywood entrant in Hollywood after Amitabh Bachchan, Anupam Kher and Naseeruddin Shah made it big in Hollywood. Saroj Khan is busy choreographing for an upcoming Hollywood film on the assassination of Mahatma Gandhi, the father of the nation. 
The upcoming Hollywood film on the killing of Mahatma Gandhi is a story of three men who were aware that Gandhi was going to be killed but they did not intervene to stop the assassination. The project is yet to be titled. However, Saroj Khan is the first Bollywood choreographer to work directly in a Hollywood film.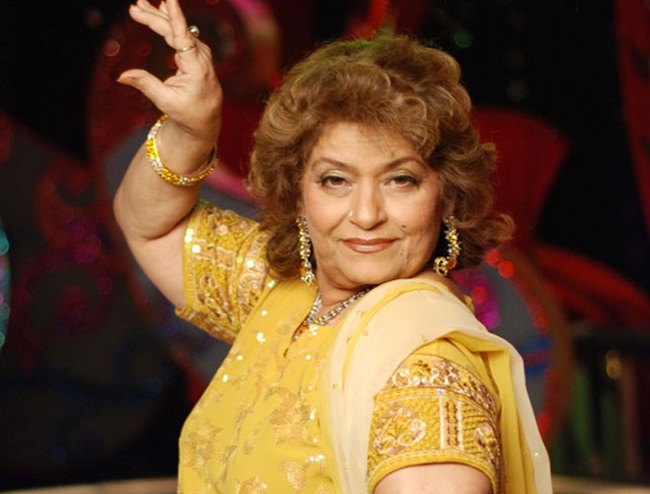 Saroj Khan was born Nirmala in India after her parents migrated to India after the Partition in 1947. She debuted as a child artist at the age of three and started her career as a background dancer in the late 1950s. Geeta Mera Naam, one of the yesteryear Bollywood films, was her first break as an independent choreographer in 1974. Saroj Khan's career journey from a background dancer to a Hollywood choreographer is full of inspirational events.
Saroj Khan's choreography in popular Bollywood blockbusters including Dilwale Dulhaniya Le Jayenge, Chandni, Tezaab, Pardes, Hum Dil CHuke Sanam, Lagaan, Devdas, Swades, Mangal Pandey, and Guru has catapulted her career to international levels. Among the best Indian choreographers in Hindi Cinema, she did choreography for more than 2000 films. She choreographed the moves of many Bollywood actresses like Madhuri Dixit, Sri Devi and Aishwarya Rai in popular dance numbers.
Though the upcoming Hollywood film on the assassination of Mahatma Gandhi is her first international project, Saroj Khan won the American Choreography Award from the Academy of Dance on Film in Los Angeles, for her outstanding choreography in Lagaan: Once Upon a Time in India.  – IndianEagle
Since actor Anupam Kher became an honorary citizen of Texas and bagged a role in The Headhunter's Calling, India has been hitting headlines of Hollywood news. Recently, Deepika Padukone got a role in Hollywood film XXX: The Return of Xander Cage and Quantico-star Priyanka Chopra became the first Indian to win a people's Choice Award.
The Saroj Khan choreography in Hollywood is expected to click with Indian Americans whose favorite American Bollywood choreographer is Nakul Dev Mahajan who made Michelle Obama dance to his beats and choreographed America's popular TV show "So You Think You Can Dance."
Interesting Stories of India's Journey to Hollywood
Travel Beats is a news portal for Indian Diaspora by IndianEagle, a U.S. based international travel agency. Travel Beats publishes the latest stories about India, USA, Canada and NRIs.