Romance is a thing of beauty. Memory is a thing of joy. Romance is a never-fading piece of memory which never grows old. It is true about Dilwale Dulhaniya Le Jayenge, one of the most popular Bollywood romantic films, which celebrated its 20th anniversary yesterday. Since its release in October 1995, this movie starring Shah Rukh and Kajol, one of the most celebrated onscreen couples, has been a rage with Indians of all ages. Mumbai seems to have had not enough of romance as Maratha Mandir Theater in the city has been screening Dilwale Dulhaniya Le Jayenge for 1000 weeks. It is not just a romance but also a family drama. It is a travel movie to some extent, too.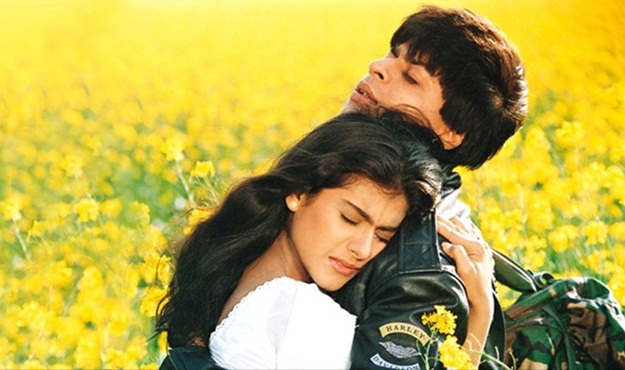 Dilwale Dulhaniya Le Jayenge has become an iconic entertainment in Indian Cinema and has been ruling our hearts for several reasons including portrayal of beautiful landscapes from London to Switzerland to Punjab, and depiction of cultural traditions in India apart from the evergreen love story and melodious music. The song, "Ghar aaja pardesi, tera desh bulayere" (O' migrants, come back home; your home, your country is missing you), has finely captured the nuances of nostalgia that every NRI experiences and relates to. The picturization of the song featuring a few colorfully dressed Punjabi girls running through the sprawling mustard fields is full of emotional vibes which touch the Indian hearts to the core despite migration to foreign lands.
The story of the movie begins in London and ends in Punjab connecting NRIs back to their roots in India. It depicts that an NRI family living in London for years does not break loose from their cultural identity and Indian values. It is not a myth but a reality that Dilwale Dulhaniya Le Jayenge holds to. Though NRIs assimilate the foreign culture, they do not camouflage themselves with it. The movie also populated the idea that wearing a foreign outfit does not mean changing the inner self which knows where you belong to and does not let you forget it.
The movie depicts Indian cultural traditions through pre-wedding rituals in the Punjabi community, to say the Karva Chauth ceremony. This very essence of Indianness which the visual frames of the story have emotively captured is a key to the success and popularity of the movie among Indians as well as NRIs. The musical and cultural extravaganza of Indian weddings has found a place in the song, "Mehendi lagake rakhna, doli sajake rakhna", which, still the friends and siblings of brides and grooms groove to during pre or post wedding celebrations in India.
If you literally miss your native home, native friends and whatever you have grown up with in India while watching Dilwale Dulhaniya Le Jayenge once again, don't miss booking cheap flights to India at Indian Eagle.