Indian American students are bringing accolades to their community by shining bright in the field of education. Sharon Nat from Santa Monica College in California is one of them. She is traveling to India to study Punjabi while more and more Indian students choose to pursue higher studies in the United States.
Sharon Nat, an Indian American undergraduate, has received a US Department of State Critical Language Scholarship (CLS) to study Punjabi in Chandigarh, a union territory and capital city in India.
She is one of the 560 students selected from over 200 colleges and universities across USA for the cultural immersion program. It is an all-expenses-paid linguistic program sponsored by the US government to encourage more and more American students to become proficient in the foreign languages which are critical to the socio-political affairs of the nation.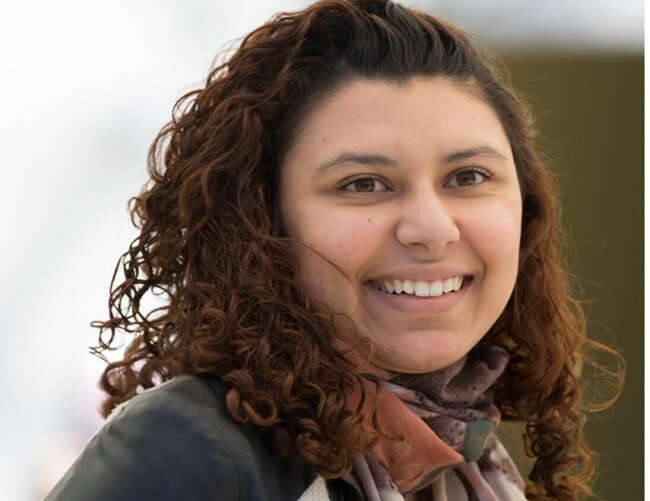 Sharon will be accompanied by 12 other students selected from USA to study Punjabi at the American Institute of Indian Studies Chandigarh Language Center. The rest of the 560 students will be studying various foreign languages like Arabic, Chinese, Punjabi, Persian, Swahili, etc. for 8 to 10 weeks at 24 locations across the world.
Born to an Indian-Punjabi father and Mexican-American mother, Sharon Nat grew up learning Punjabi but she could not master the language in speaking, writing and reading after the sudden demise of her father. She gradually lost her grip on Punjabi language due to distance from her Indian relatives.
The US Department of State Critical Language Scholarship is an incredible opportunity for her to visit India and revive her tryst with Punjabi in Chandigarh. She will meet her relatives in India.
On being asked what she felt about the opportunity to learn Punjabi, she exclaimed in joy and said, "I want to be a psychologist, to work with people who speak English, Punjabi and Spanish. It is necessary for a psychologist to understand the psyche of people and know what they are going through. I need to speak and know the language to connect with them."
Travel Beats is a digital news portal for Indian Diaspora by IndianEagle, a leading international organization booking trips to India for Indians in USA. Subscribe to Travel Beats for the latest updates from USA and India.