Indo-Canadians might have been missing Chef Sanjeev Kapoor's signature Indian dishes in Ontario though there are many Indian restaurants in Canada. The wait will finally be over with the launch of Sanjeev Kapoor's Khazana restaurant in Brampton, Canada. The new restaurant will be serving traditional Indian food from the first week of November 2015.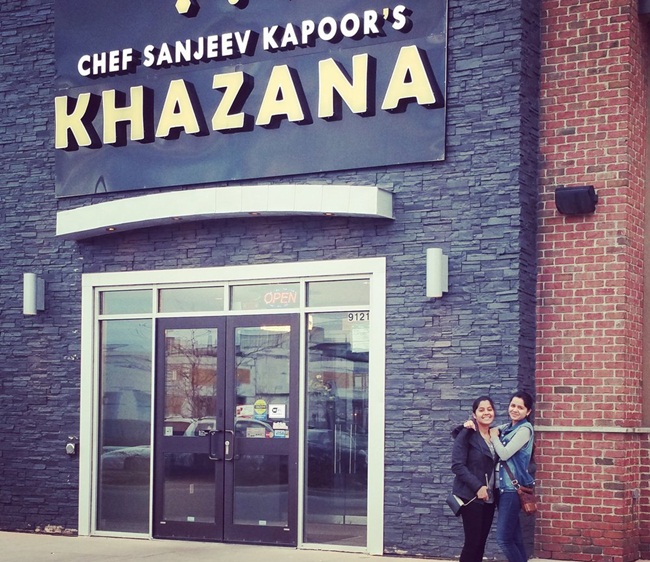 Located at Queen Street in Brampton, Southern Ontario, the new Khazana restaurant will be inaugurated on November 2. It will have a grand opening ceremony that will continue for 2 consecutive days. Unlike other Indian restaurants in Canada, Khazana will treat guests to an authentic Indian dining experience in a contemporary environment.
Chef Sanjeev Kapoor aims to redefine traditional dining by serving special menus with his signature dishes from Indian cuisines at Khazana in Brampton. Enhanced hospitality, operational excellence, luxurious ambiance and unique dining experience are the mainstay of Khazana in Brampton, according to the chef.
He has curated dishes from the streets of India to Indian households in order to mesmerize Indo-Canadians at Khazana in Brampton. Each of the dishes including the most traditional ones like basmati rice, dum biryani, stuffed paranthas, yellow dal tadka, paneer tikka, chhole bature, flavored lassi, etc. will be a magic of Indian spices and flavors.
Chef Sanjeev Kapoor is a popular name in the Indian food and hospitality industry. He runs the TV show "Khana Khazana", which is broadcasted in 120 countries, and owns a channel "Food Food".  He recently opened a restaurant in Muscat, the capital of Oman in the Middle East. It was Chef Sanjeev Kapoor who cooked for Prime Minister Narendra Modi when PM Modi visited the UAE in August this year.
Travel Beats is a Cultural publication by Indian Eagle, a Texas based international travel organization. Travel Beats publishes news about the latest and upcoming events in the US, Canada and India. Indian Eagle books cheap flights to India from Canada and USA.