Philanthropy is neither restricted to geography nor bound to age. Some women among Indian Americans in philanthropy have proved it by striving to work for women's education and empowerment in India and the United States. Some of them are successful entrepreneurs with philanthropic commitment to give back to society, while some others are self-motivated philanthropists in the US. Some Indian-American teenage girls are budding philanthropists on a mission to empower needy Indian widows with a means of sustenance. Some career-oriented, ambitious women came back to India from the USA in response to the call of duty towards the native community.
Indian Eagle pays tribute to these women entrepreneurs and philanthropists who are champions of change among the Indians in America. The stories of these Indian Americans in philanthropy for women across the globe are full of inspiration.
Ruchita Zaparde Provides Needy Indian Women with Sewing Machines  
Ruchita Zaparde is one of the few award-winning young Indian Americans in philanthropy. A student at the Princeton Day School in New Jersey, Ruchita was touched by the misery of needy women in some parts of India during a family trip to India a few years back. It motivated her to initiate the 'Sew A Future' project to help those Indian widows with sewing machines and basic supplies. Ruchita drove a fund-raising campaign among 1500 students at 57 schools in 30 states across the US to support more than 200 families with needy women in India.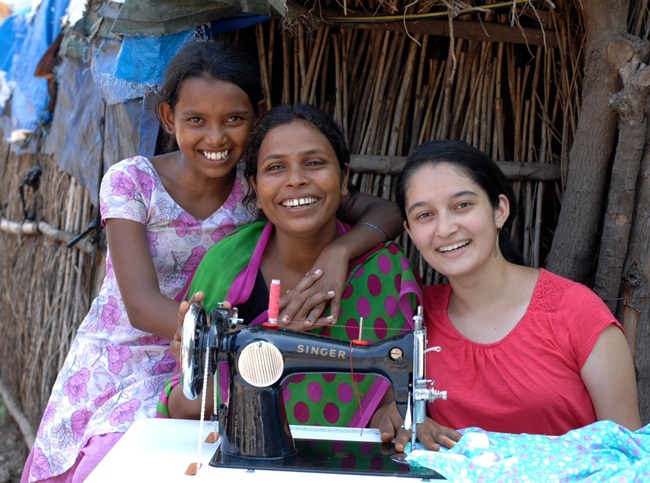 Among the philanthropic organizations working between the US and India, Sew A Future is now in its sixth year. Ruchita Zaparde is one of the Nickelodeon HALO award winners 2015 for her mission to make helpless widows of India small-scale entrepreneurs. This New Jersey teenager believes that giving back to the community and society is everyone's duty, irrespective of size and value of contributions.
Robin Chaurasiya Teaches Daughters of Sex Workers in India  
Philanthropy knows no geographical boundaries. It is particularly true about Robin Chaurasiya, an Indian American teacher from Chicago, who teaches the children of sex workers in India. Among Indian Americans in philanthropy, Robin Chaurasiya founded the NGO Kranti (Revolution in English) for teaching of girls from red light areas including Kamathipura in Mumbai. Recently she hit the headlines of US news and India news for making her way on to the list of top 10 philanthropists selected for the Global Teacher Prize worth 1 million US dollars.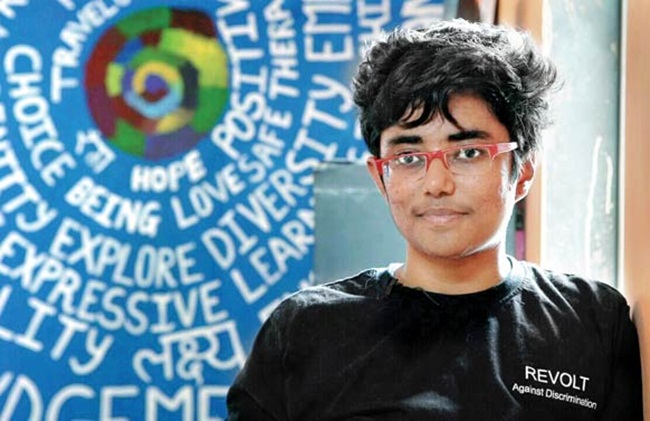 Among Chicago-based Indians in America, she also helped to organize a campaign in opposition to the United States' Armed Forces policy. It inspired her to be an agent of change for the marginalized communities in India. At her school Kranti in Mumbai, she teaches the girls of sex workers and the victims of sex trafficking to think for themselves and find a voice for their rights to dignity through creative thinking, yoga, meditation, music, exhibitions, theatre shows, journalistic writing, etc.
Dr. Pallavi Tiwari Strives to Make a Difference in Lives of Cancer Patients   
One of the few philanthropists among the Indians in USA, Dr. Pallavi Tiwari has been striving to make a difference in the lives of cancer patients across the world through science and technology. An Indian American scientist from the Indian state of Madhya Pradesh, Pallavi has recently developed a MRI-based technique to predict survival of cancer victims with critical brain tumors.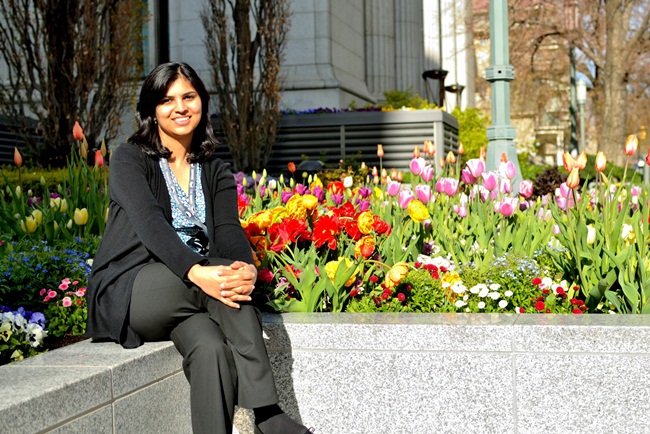 The new MRI-based technique to provide the patients of Glioblastoma Multiforme cancer with personalized therapy is based on her clinical findings that GBM is the most aggressive cerebral cancer and that less than 5% of all GBM patients survive more than over 5 years. A leading cancer researcher at Case Western Reserve University, Dr. Pallavi Tiwari found that only enhanced personalized therapy is the best solution to the failure of "one-size-fits-all treatment" for GBM patients.
Dr. Pallavi Tiwari holds a Ph.D. degree in biomedical engineering from a US university. She was a national level basketball player in India and won five gold medals in basketball at the age of 13.
Bhakti Sharma Came Back to India from USA to Serve her Village  
Bhakti Sharma is among those Indians in America who have come back home with a mission to serve the nation where their root lies. A postgraduate in political science from Bhopal, the capital of Madhya Pradesh, Bhakti went to the US in 2013 to live her dreams. When she received a homecoming call from her father to do something for their Barkhedi Abdulla village (16km from Bhopal City), she did not think twice.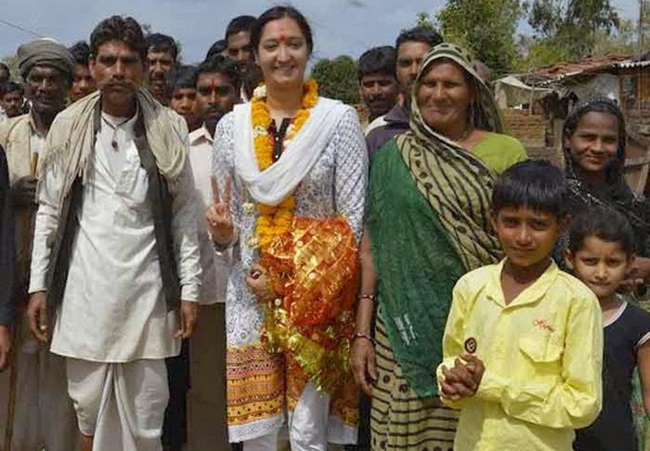 After her return to India, Bhakti Sharma contested the election for the head of the village (sarpanch) and the villagers elected her as their sarpanch. The 26-year-old Bhakti Sharma began her journey as the village head to make a difference for the villagers by working towards improvements of basic amenities like drinking water supply, sanitation, road connectivity, infrastructure for adult literacy and employment of women. Her vision is to make Barkhedi a model Indian village.
Indrani Goradia Addresses Gender based Violence in USA and India
Indrani Goradia is one of the few women among Indian Americans in philanthropy for women. She advocates the importance of gender equality and addresses gender-based violence in her community in Houston, Texas. Her work towards eradicating gender inequality from the root is not limited within Texas, the USA. It has spread out to India where gender-based violence exists in several different forms for women and girls.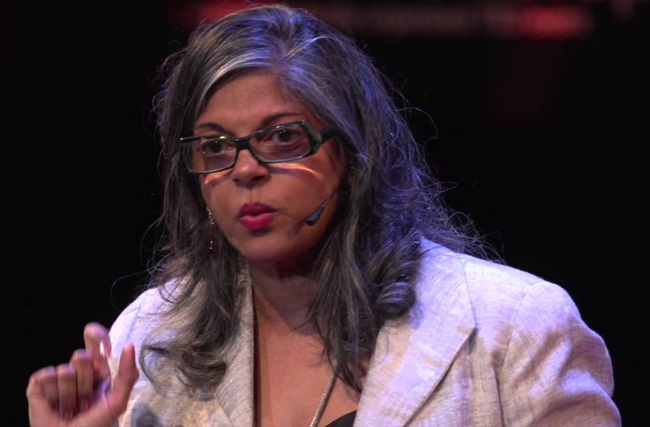 Philanthropy is not bound to age. Indrani Goradia proved it by having set up Indrani's Light Foundation after she was diagnosed with depression at the age of 50. She took inspiration from that dark phase of her life and turned it into a determination to do something meaningful for other women. Indrani's Light Foundation inspires women and girls to live empowered lives. This philanthropic organization offers an evidence-based-behavior-change curriculum "Live a Brighter Life: An Empowerment Course for Living" with a coaching approach to victims of gender-based violence across the world.
Aparna Bhattacharyya Works for Immigrant Survivors' Right to Justice               
Aparna Bhattacharyya was one of the Indian American women among the 15 "Champions of Change" honored by the White House in 2013 their unconditional service and contribution to their respective communities in the United States. Among the Indian Americans in philanthropy, Aparna Bhattacharyya is a passionate advocate for immigrant survivors of sexual violence in the US. She has stoop up in support of their right to justice and safety. Currently, Aparna Bhattacharyya is Executive Director of Raksha, a non-profit organization in Atlanta, Georgia.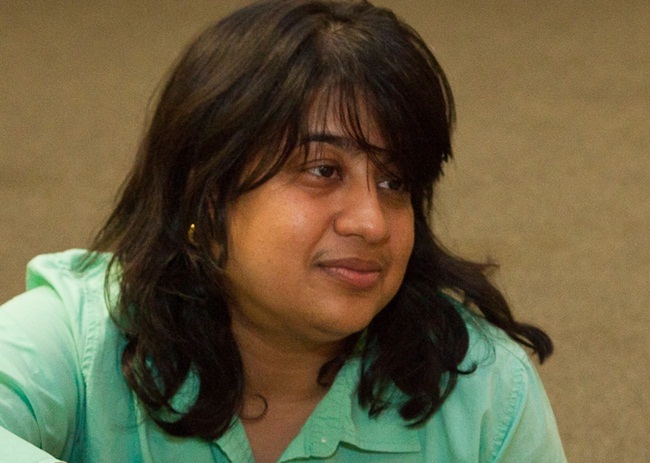 At Raksha.org, she is on a mission to work towards ensuring welfare of the South Asian community in education and health. One of the recognized philanthropic organizations in the US, Raksha strives to empower and serve the South Asian community through effective law enforcement. Aparna Bhattacharyya is also a board member for the Georgia Coalition against Domestic Violence.
Sheela Murthy Works for Welfare of Children, Women and Immigrants 
Among the Indian Americans in philanthropy, Sheela Murthy was honored by the Children's Guild Institute in 2012 for her humanitarian pursuits in the United States and India. She is founder and president of Murthy Law Firm in Maryland, the US. She is also a cofounder of the MurthyNayak Foundation (MNF), a nonprofit organization working in a number of projects for welfare of children, women and immigrants, spanning from Baltimore to Bangalore in India. One of the projects run by the MurthyNayak Foundation feeds and supports 2000 slum children in Bengaluru.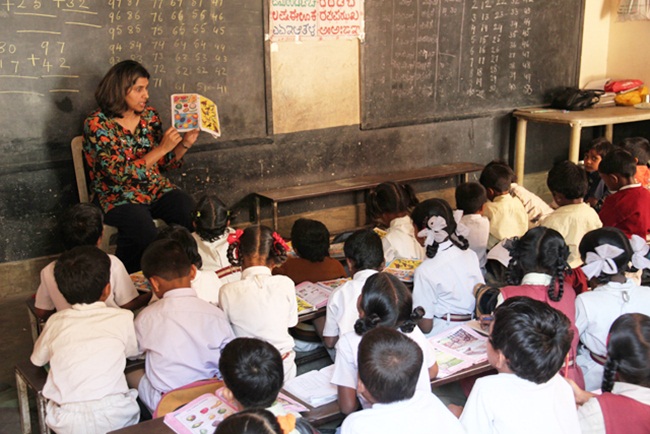 Sheela Murthy is a board member of several nonprofit bodies including Stevenson University, the American Immigration Council and the Girl Scouts of Central Maryland. She is a leading advisory for the United Way International. She was named the Philanthropist of the Year 2009 by the United Way of Central Maryland. In India, her humanitarian activity is not limited within Bangalore. Rather, it is extended up to Hubli in Karnataka and Kuppam in Andhra Pradesh. Undoubtedly, Sheela Murthy is one of the notable women entrepreneurs and philanthropists in the US.
Chandrika Tandon Donates $100 Million to New York University's School of Engineering
Chandrika Tandon is one of the eminent women entrepreneurs among Indian Americans in philanthropy. She along with her husband Ranjan Tandon donated a whopping $100 million to New York University's School of Engineering in 2015. The school is renamed the Tandon School of Engineering in recognition of their philanthropic contribution which is believed to be the biggest donation by a couple from the Indian American community in the United States.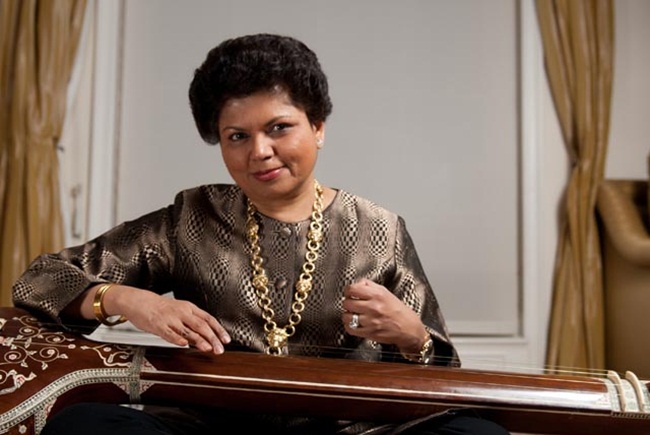 Chandrika Tandon is an astute entrepreneur and committed philanthropist. She founded Tandon Capital Associates, a financial advisory firm in New York, in 1992. Besides being chairperson of her own company, she is on the Board of Overseers and the Board of Trustees at New York University. She is a musician too. Her album "Soul Call" was nominated for a Grammy in the Best Contemporary World Music in 2011.
Megha Desai Works for Rural Indians and Promotes Indian Culture in USA 
An entrepreneur by profession and a philanthropist by heart, Megha Desai is one of the successful women entrepreneurs among Indian Americans in philanthropy. She is the founder and CEO of a marketing & branding firm in New York City. Besides being at the helm of communication design, brand development and marketing campaigns, she has been spearheading the Desai Foundation as its director since 2006. Megha Desai plays a key role in the mission and vision of the Desai Foundation.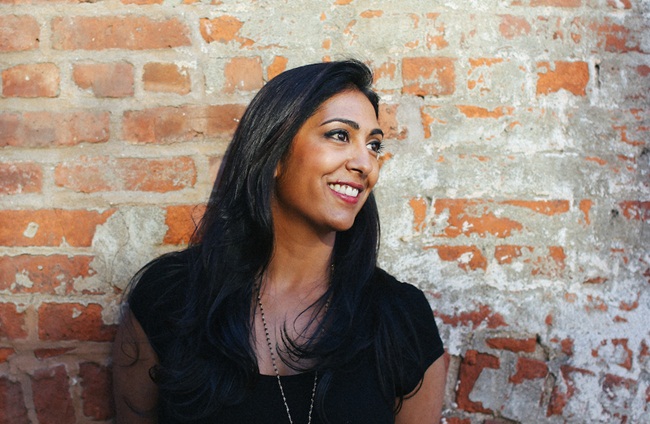 The Desai Foundation is one of the few philanthropic organizations that work simultaneously in India and the United States. It works for improving the socioeconomic status of rural Indians on one hand and promoting Indian culture in the USA through educational programs for all age groups. It was founded in 1997 for a mission to give back to society in education, health, art and culture. At the Desai Foundation, Megha Desai has conceptualized and executed many initiatives for public welfare bridging the gap between the US and India.
Sarva Rajendra Works for Education & Empowerment of Underprivileged Girls in India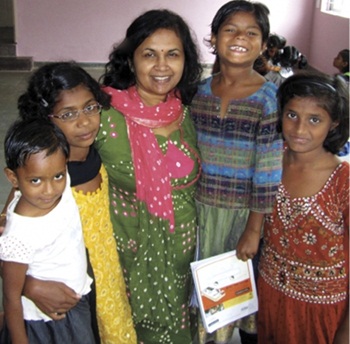 One of the Indian Americans in philanthropy from Virginia, Sarva Ramakrishna Rajendra was named among the "20 Women to Watch in 2015" by Loudoun Business Journal. She is President of Sahasra Deepika Foundation for Education, a non-profit organization that works for accommodation and education of underprivileged girls in Bangalore, the Silicon Valley of India. She is a political science major from Charleston in West Virginia.
Among the philanthropic organizations by Indian Americans, Sarva Rajendra's Sahasra Deepika has been educating and encouraging girl students to be skilled, ambitious, independent and empowered for last 18 years. She learned "education can change a person's life" from the eventful life of her father who hailed from a humble background in a village outside of Bengaluru, India. She was also featured on the cover of Loudoun Business Journal's 100 Women issue.
May the stories of these Indian American women philanthropists continue to inspire us! They have bridged the gap between the United Sates and India by connecting Indian American communities with their roots through philanthropic initiatives. We at Indian Eagle wish them a very Happy Women's Day.
I measure the progress of a community by the degree of progress which women have achieved. — Dr. B.R. Ambedkar, the Father of Indian Constitution