Nonstop Air India flights to and from Atlanta seem to be the next headline for Indians in Georgia, USA since a group of leading Atlanta Indians came forward to approach Air India with a petition to make the capital of Georgia its gateway in the Southeast United States. The Consulate General of India in Atlanta has thumbed up the proposal. The Atlanta Indian community is all set to gather momentum for the petition to Air India.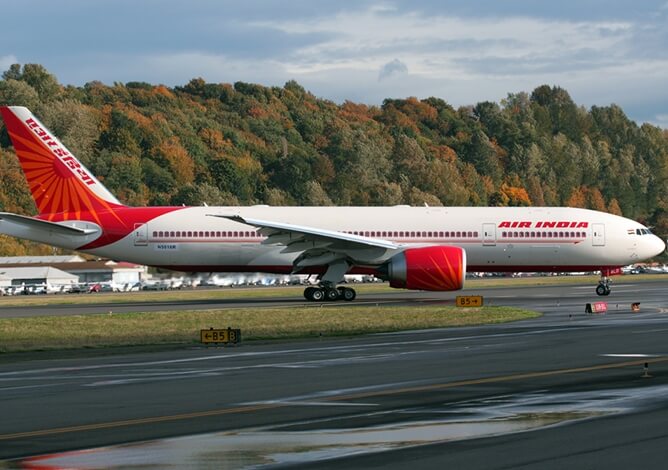 With increasing numbers of Indian population in Atlanta and neighboring cities, demand for nonstop flights from Atlanta to Delhi and other Indian cities is on the rise. Being a thriving economic hub in the Southeast, Atlanta has potential to be a promising destination among the US gateways of Air India. Atlanta Indians are looking to welcome the flag carrier of India for a base at Hartsfield-Jackson Atlanta International Airport, the world's busiest air travel hub.
Air India is on an expansion spree in the United States for better connectivity with New Delhi and other major Indian cities. Undeniably, Atlanta is one of the next targets of the airline's expansion plan. Air India has already announced to operate nonstop flights to Delhi from Dallas and Los Angeles later this year (2017). The Delhi-Washington DC nonstop service has been a success since its launch on July 7 this year. Currently, Air India has five US gateways.
If Georgia Indians get nonstop Air India flights from Atlanta to India, the airline will have to face stiff competition from other international carriers which made their way to Hartsfield-Jackson Atlanta International Airport in 2016. Both Qatar Airways and Turkish Airlines launched one-stop connecting flights between Atlanta and key Indian cities via their respective hubs in the Gulf region last year.
Air India's other competitors are Lufthansa and Delta Airlines in the Southeast. Lufthansa operates some routes to India from Atlanta through its hub in Frankfurt. Delta Airlines operates flights from Atlanta to Mumbai, Delhi and other Indian cities via Amsterdam in codeshare partnership with Jet Airways. Notably, cheap fare deals for Atlanta to India flights by the rivals of Air India are available at Indian Eagle.
Nagesh Singh, the consul general of India in Atlanta, has long been a driving force behind the Atlanta Indian community's proposal for nonstop flights to India for better connectivity and shorter travel time on popular long-haul routes. In addition, Hartsfield-Jackson Atlanta International Airport is ready to welcome Air India.