The women power of India has leaped a few notches higher, with women voters having outnumbered their counterparts in a larger part of India during the Lok Sabha Elections 2019. To be precise, there is a woman among the driving forces behind every mission or project in modern India. The women power of India is being redefined in every walk of life, from ISRO to Indian Air Force.
The outcome of Indian women's contribution of their votes to the Lok Sabha Elections 2019 coincides with the induction of India's first woman fighter pilot into the Indian Air Force. Flight lieutenant Bhawana Kanth became India's first woman fighter pilot to qualify for the Indian Air Force's combat missions on and across borders. She scripted a new history for those girls who are willing to tread the path less travelled.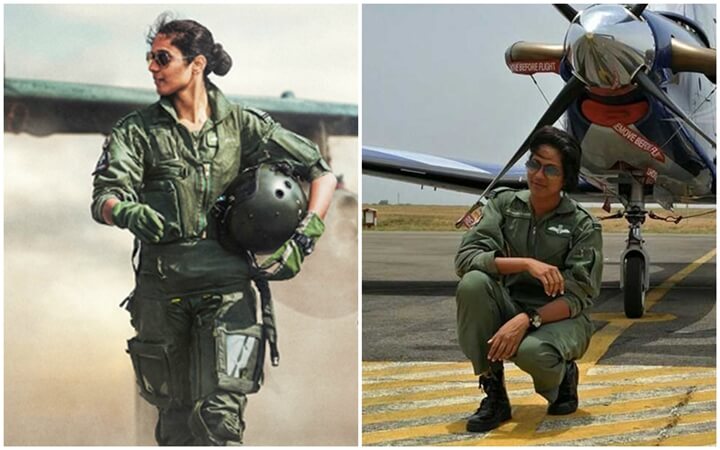 The first India woman fighter pilot to join the air force, flight lieutenant Bhawana Kanth will be undertaking combat missions on a fighter aircraft by day. On May 22, she completed her operational syllabus for conducting the Indian Air Force's combat missions on a MiG-21 Bison aircraft. Notably, MiG-21 Bison is the same aircraft that Wing Commander Abhinandan Varthaman operated during India's second surgical strike in the aftermath of the Pulwama terror attack.
An alumnus of BMS College of Engineering in Bengaluru, Bhawana proved her mettle to be India's first woman fighter pilot the day she successfully took her first solo flight on a MiG-21 Bison in 2018. She underwent intensive training in technical flying and combat flying in two mediums: air to air and air to ground, according to her operational syllabus on fighter piloting.
Though the India Air Force officials have confidence in her capability of operating the fighter jet at night as well, she will be leading day-time combat missions until she completes the operational training in the moon phase and then in the dark phase as per her syllabus.
Born in the Indian state of Bihar, Bhawana Kanth had dreamt of flying and joining the armed forces all through her growing years. She was driven by a strong urge to join the National Defense Academy (NDA), but the defense programs were not open to women then. However, it neither disheartened her nor affected her long-cherished dream. She pursued medical engineering in Bengaluru and then landed a job with Tata Consultancy Services.
Also Check: Hina Jaiswal, First Woman Flight Engineer in Indian Air Force 
Her dream to be the first Indian fighter pilot was nearing reality as the government of India opened the National Defense Academy for women in 2015. She made it to the very first batch of three women for the fighter pilot stream through the UPSC Combined Defense Services competitive examination. The first batch was commissioned by the then defense minister Manohar Parrikar.
In 2016, Bhawana Kanth, along with Avani Chaturvedi and Mohana Singh was inducted as trainees into the Indian Air Force fighter squadron, on their successful completion of the Stage I training. In 2017, she underwent six months of grueling training in Hyderabad and qualified to train in operating a MiG-21 Bison, a supersonic fighter jet that takes off and lands at the speed of 340 km per hour.
Currently, India's first woman fighter pilot Bhawana Kanth is posed at a frontline airbase in Rajasthan where she will be operating the MiG-21 Bison. "It is just the beginning of the best and the brightest thing that has happened to me. It is my aim to become a good fighter pilot and fight for the nation and make my parents proud," said Bhawana ebulliently.
Soon Avani Chaturvedi and Mohana Singh from the first batch will complete their operational syllabus to become fighter pilots in the Indian Air Force. There is no doubt that given equal opportunities, women can achieve such astounding feats. The women power of India is redefined.
This news story is part of our continued effort to highlight the achievements of young Indians, at Travel Beats, an overseas Indian Community portal by Indian Eagle Travel. Indian Eagle is a leading online travel booking organization making air travel booking easier and cheaper.