Come 2022, stiff competition will emerge into not only the domestic sector but also the international corridor of Indian aviation. The upcoming merger of Air India Express and AirAsia India into a robust force will take the domestic skies aback, while Akasa Air backed by India's Warren Buffett will intensify the competition. On the international front, American Airlines eyes further penetration of the US-India travel market following the recent launch of NY JFK to Delhi nonstop flights, and Air India's younger sibling Air Vistara is all set for codeshare and nonstop flights to USA.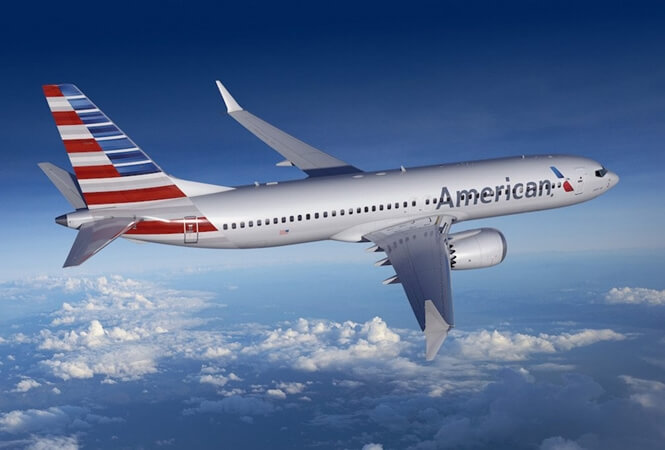 American Airlines' official comeback to India with the inaugural nonstop flight, New York to New Delhi, coincided with the reopening of the United States for international travelers on November 8. With 280 of the total 304 seats occupied aboard, American Airlines' inaugural flight to India was full of buzz. An incredible 92% passenger load factor that the direct sale of seats and the booking of cheap flight tickets on leading travel-booking portals including Indian Eagle contributed to for the inaugural service has set an influx of bookings through winter.
With the booking of last minute tickets to India being the norm and driving up the occupancy of flights these days, American Airlines is eyeing more destinations in India, primarily Mumbai, other than Delhi and Bengaluru. Once corporate travel is on the fast track of recovery, the Texas-based airline will mull over its ambition of flying to Mumbai International Airport. Currently, Air India and United Airlines operate nonstop flights to Mumbai from Newark and New York respectively.
"I see there will be more capacity for nonstop flights between USA and India. We will fill in the capacity when we think it makes sense. We certainly expect Air India and other airlines to be competitors. However, good luck to Air India. They have got backing from the Tatas, which should be good for them. We look forward to compete against them," said Tom Lattig, American Airlines' MD of sales for the EMEA region.
"Why Mumbai? Why not some other city, to say Hyderabad? The time is ripe for international air traffic to and from Mumbai to be decentralized. Besides, the United States' south coast with two major airports – Dallas Fort/Worth and George Bush Intercontinental – does not have nonstop air connectivity to India. Texas is home to the second largest Indian American population in the United States. Texas' fast-growing ethnic community comprises nearly 5 lakh Indian-origin people; a significant number of them are Telugu speakers. Hence, Dallas to Hyderabad will be a commercially viable route for American Airlines," said the Editor of Travel Beats, a subsidiary of IndianEagle.com.
The award-winning Rajiv Gandhi International Airport has the capacity to take more flights from the US, in addition to Air India's nonstop flights from Chicago. A world-class air travel hub with topnotch infrastructure, Hyderabad's RGI Airport is on an expansion spree for $850 million. The airport can handle an annual traffic of 34 million passengers by 2024.