Indian airspace is gearing up for an intense airfare war and bracing for a stiff competition over the entry of two airlines – Jet Airways and Akasa Air – into domestic skies. Akasa Air is a brand new lost-cost airline, whereas Jet Airways is resurrecting from its massive downfall that shook India's aviation economy in 2019. Launched by billionaire Rakesh Jhunjhunwala, Akasa Air secured the no-objection certificate (NoC) from the Ministry of Civil Aviation on the eve of Dussehra 2021. Akasa Air's debut is scheduled in the summer 2022, while Jet Airways will take off to resume domestic operations in the first quarter of 2022.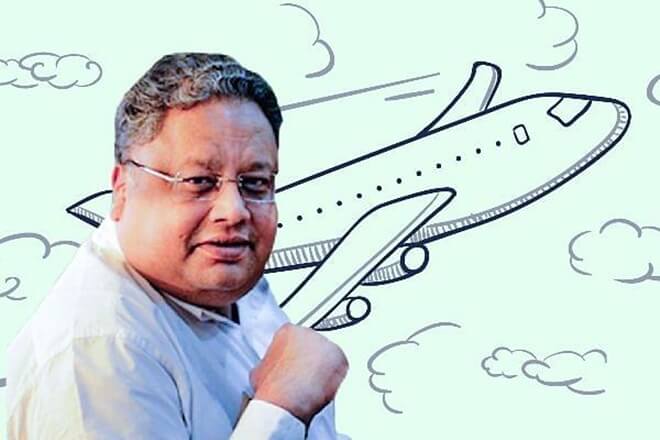 Rakesh Jhunjhunwala, the Warren Buffett of India with an estimated net worth of $6.1 billion, is very bullish on Indian aviation in the post-COVID era. Akasa Air will be catering to the demand for ultra-low-cost travel, the foundation of which was laid by Captain Gopinath's Air Deccan in 2003. The lower middle-class Indians will continue to travel by air that they preferred over train travel in the last 15 months of the pandemic, and this trend will give wings to Akasa Air, according to the Indian stock market giant's vision of ultra-low-cost travel. He has invested Rs 250 crore for a 40% stake in Akasa Air.
Is there room for a new comer in Indian airspace that seems saturated with domestic flight operations by such leading players as IndiGo, SpiceJet, Air India Express, GoFirst, Air Vistara and Air Asia? Initially, the pandemic-hit landscape looked ideal for the emergence of a new airline especially when some of the Indian airlines were left with debt traps and limited means of recapitalization due to the very low demand for travel and the restriction on domestic flight capacity following months of an absolute lockdown.
Owned by billionaire Indian-American Rakesh Gangwal, IndiGo – Indian aviation's leading player with a 57% of the country's domestic air traffic – incurred a daily average loss of Rs 35 crore due to the deadly second COVID wave in the April-June quarter of 2021. The new codeshare agreement with American Airlines whose nonstop flights to India are scheduled to take off this year is one of IndiGo's best moves for survival in the industry where money is burnt more than fuel. In November 2019, Qatar Airways inked a codeshare deal with IndiGo. At the same time, Emirates chose SpiceJet as a codeshare partner to provide its international passengers seamless access to more than 51 destinations in India.
Reportedly, about 8% of India's population travel by air and only 1% of Indian households take 45% of domestic flights a year. Undoubtedly, the underpenetrated aviation market of the world's second most populous country has bright prospects for the future of Akasa Air that plans to make it to the top via ultra-low-cost fares for the price-sensitive middle-class travelers. That's why Rakesh Jhunjhunwala, a behemoth of India's Dalal Street, is betting on domestic aviation despite having witnessed the catastrophic collapse of Jet Airways and Kingfisher Airlines. After all, India is all set to become the world's third largest aviation economy by 2025.
The pandemic is a blessing in disguise for the launch of a new airline, according to leading aviation analysts. The negative effects of the pandemic, like layoff/furlough of pilots, cabin crew and ground staff, are actually making way for the launch of Akasa Air. Whether it is purchase or leasing of planes, Akasa Air's founder Rakesh Jhunjhunwala may find a reasonable deal due to the fallen prices of aircraft in view of the pandemic. In the ultra-low-cost airline business model, the unbundling of various service costs like seat selection, inflight food, check-in luggage, etc. make cheap flight tickets cheaper than fares of full-service airlines. Besides, the upcoming airline is backed by the Indian stock market's most astute investor.
"Akasa Air will prove to be the nation's most dependable, affordable and greenest airline. It will serve all Indians with warmth and respect, irrespective of their socio-economic backgrounds. These are the qualities that connect people and cultures with each other. We believe having a robust air transportation system is critical for our nation's progress," said Vinay Dube, Jet Airways' former CEO, who is on the management board of Akasa Air. Aditya Ghosh, former president of IndiGo; Ankur Goel, former head of IndiGo's investor relations; Anand Srinivasan, former head of GoFirst's revenue management; Praveen Iyer, former COO of GoFirst; Bhavin Joshi and Captain Floyd Gracious from Jet Airways are among the founding members of the Rakesh Jhunjhunwala-backed airline.