Come January 2021, Air India is all set to create history in the US-India travel corridor. Ahead of United Airlines' upcoming launch of nonstop flights between San Francisco and Bengaluru in May 2021, Air India announced twice-weekly flights between the world's two IT hubs. Air India's first nonstop flight from Kempegowda Airport (BLR) to SFO Airport is scheduled on January 11, 2021.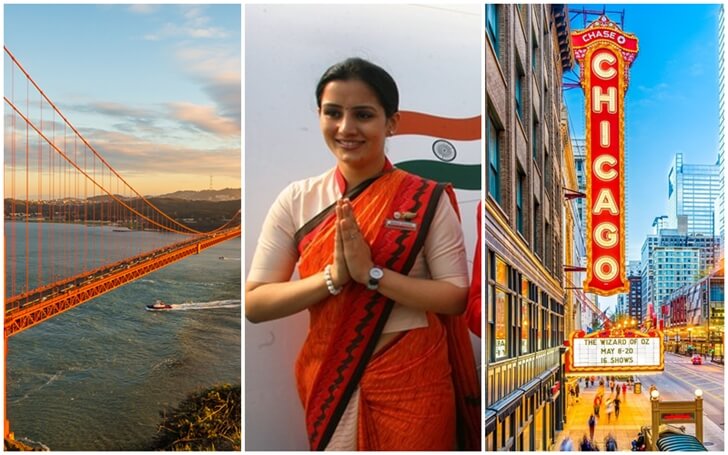 SFO to Bengaluru nonstop flights will prove to be a Midas touch for the debt-ridden Air India for various reasons, including generous free check-in baggage allowance in all travel classes, Namaskar Sewa service for unaccompanied travelers, and economy to business class upgrade offer.
The announcement about the upcoming SFO-BLR direct flights came amidst Air India's phase 7 of VBM/air bubble flights that will continue through March 2021. It will be the first-ever nonstop route between the West Coast of the USA and South India, which will also be accessible to Arizona, New Mexico, Nevada, Oregon, and Utah via short domestic flights.
Ranked first and second among the world's most technologically advanced cities, Bengaluru and San Francisco will make the longest route in Air India's US-India network. The SFO to Bengaluru service will be the longest of all Air India nonstop flights between USA and India. The airline will cover more than 14,000 km (8698 miles) in over 16 hours.
Reportedly, Air India's nonstop Chicago to Hyderabad flights will be launched on January 15, 2021. ORD to HYD RGI Airport has remained an unserved route in the US-India travel sector till date. Being a gateway to South and Central India, Hyderabad's RGI Airport will connect Air India's direct flights from Chicago with short domestic flights to Visakhapatnam, Bengaluru, Vijayawada, Bhubaneswar, Bhopal, Chennai and Tirupati.
Air India's upcoming nonstop routes will cater to the demand of corporate travelers for direct business class flights to India from the West Coast of the United States.