Mumbai is on a roll! From an upcoming floating restaurant to the proposed transformation of Versova Beach into a Miami Beach to a much-awaited Air India Museum, the city is turning over a new leaf for tourists. The Air India Museum of Arts and Crafts, which will finally be inaugurated by the end January or the first week of February in 2018, will add to the cultural treasure of Mumbai.
A brain child of Air India, the museum was supposed to see the daylight on August 15, 2017 but the things did not go as planned. The Air India Museum will be a home to the airline's huge collection of artifacts collected from different parts of the world over seven decades. With the inauguration rescheduled early in 2018, the museum is all set to become a landmark among the tourist places to visit in Mumbai.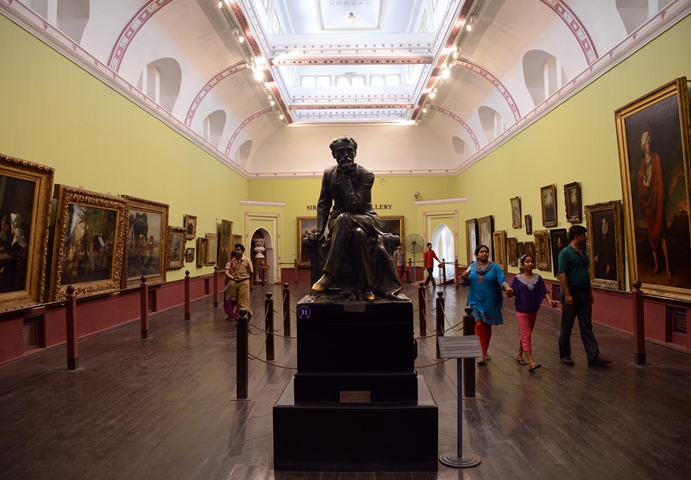 Delayed for a fund crisis, the museum will come up on the first floor of Air India's building in Nariman Point, Mumbai. The cultural department of Maharashtra government extended a helping hand to fund the construction of the museum with INR 4 crore. The project is currently in good shape, according to Mukesh Bhatia, the Executive Director of Air India Airlines' western zone.
In a bid to promote cultural variety, Air Indian commissioned the museum two years back. There are glass paintings, wood carvings, metallic figurines and sculptures of various materials in the Air India Museum's collection for public viewing. Some of the collectibles date back to the 9th century. The display will spread over an area of 20,000 square feet.
A mélange of Indian textiles is another highlight of the Air Indian Museum. The museum will exhibit unique textiles from over 60 different regions of India, including the handcrafted textiles of Gujarat, Rajasthan, Bengal, Kashmir, Assam, Odisha and Tamil Nadu. India has a vast heritage of textile handicraft has attracted foreign traders for ages.
Vintage paintings of eminent artistes like M. F. Hussain are the premium exhibits at the upcoming Air India Museum of Arts and Crafts. The treasure of the museum also includes paintings of V.S. Gaithonde, KA.Ara, Arpana Gaur, Anjoli Ela Menon and likes. Indian art and craft is a major highlight of the museum.

Interesting Stories of Mumbai