As per the latest report, Shirdi International Airport will start operating in the first week of October 2017. The airport will connect the temple town of Shirdi in Maharashtra with tier I and tier II Indian cities including Mumbai, Bengaluru, Hyderabad, Delhi, Kolkata, Chennai, and Visakhapatnam in air. It will make travel to Shirdi easier for hundreds of thousands of pilgrims. Prime Minister Narendra Modi will inaugurate Shirdi Airport.
Shirdi which is famous for the Saibaba Temple is one of the most popular destinations for road trips from Mumbai. The Mumbai to Shirdi road trip takes five hours, which will be reduced to only 40 minutes by Mumbai to Shirdi flights. Driving to Shirdi from Pune or Mumbai is full of hassles during monsoons, though a joy in summer and winter.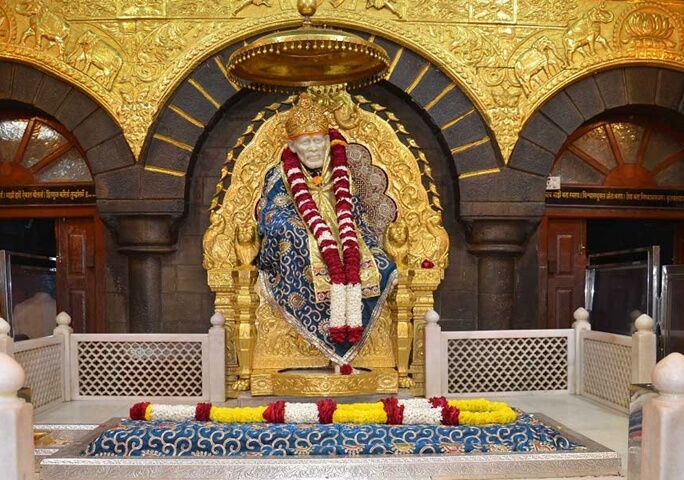 Located 14 kilometers from Shirdi, the airport will change the way pilgrims travel to and from Shirdi. Commissioned in 2010, Shirdi Airport will be operated and managed by the Maharashtra Airport Development Company. The airport is a whopping INR 340 crore project. The Saibaba Sansthan Trust has given INR 45 crore for the construction.
India's domestic airlines including Alliance Air and Indigo are planning to operate flights to Shirdi Airport from Mumbai and other cities. If the things go as planned, four Mumbai to Shirdi flights will be operated in a day. Daily air traffic of 700 to 800 is expected initially. Devotees from outside of India will be able to catch direct flights to Shirdi from the above-mentioned cities in India.
Spread over a 350-hectare area, Shirdi Airport has already got a terminal building, four watchtowers, an air traffic control tower, a 2.5-km runway, and a wide entrance. The airport will have a second terminal building, one more air traffic controller, and four hangers for private jets at the second phase of construction. The vacant land in and around the airport will be commercialized for luxury hospitality and shopping.
Furthermore, Maharashtra Government has been approached to help operate air-conditioned buses for shuttle services between Shirdi Airport and Saibaba Temple for the ease and convenience of devotees. If it works out, buses will be available just outside the airport terminal. There may be a cloakroom as well as a counter for availing passes and Prasad for the temple, among other facilities being planned for the terminal.
The inauguration of Shirdi Airport will coincide with the 100th death anniversary of Saibaba in October 2017.
Indian Eagle, a leading international travel organization, books cheap USA to India air tickets offering the industry's best fare deals for flights to Mumbai, Delhi, Kolkata, Hyderabad, Bengaluru, Chennai, Pune and other cities. Stay tuned to upcoming travel and tourism news at Travel Beats, an Indian community portal by Indian Eagle.