What better way to feel at home than renting one? Most people love spending holidays without anybody else disturbing their privacy. If you are one of them and planning a vacation in America, you can check out the best Airbnbs in US and pick one based on your preference. 
You can enjoy your holiday at a rented home that is equipped with excellent facilities.
A kitchen, veranda, a bathtub, pool, a small library, a smart TV, a music system if you are lucky, complimentary or paid Wi-Fi and the much-needed privacy are some facilities you get in an Airbnb.
Here are the best Airbnbs in US that might just make you feel at home. 
1) Joshua Tree House in Tucson 
2) Alki Beach House in Seattle 
3) Sol to Soul in Pioneertown 
4) Dreamy Treehouse in Park City 
5) Private Sage Canyon Cliff House in Cortez 
6) The Lily Pad in Logan 
7) The Tiki Suite in Key West 
8) Red Sunset by StayDuvet in Folly Beach 
9) Historic Illges House in Columbus  
1) Joshua Tree House in Tucson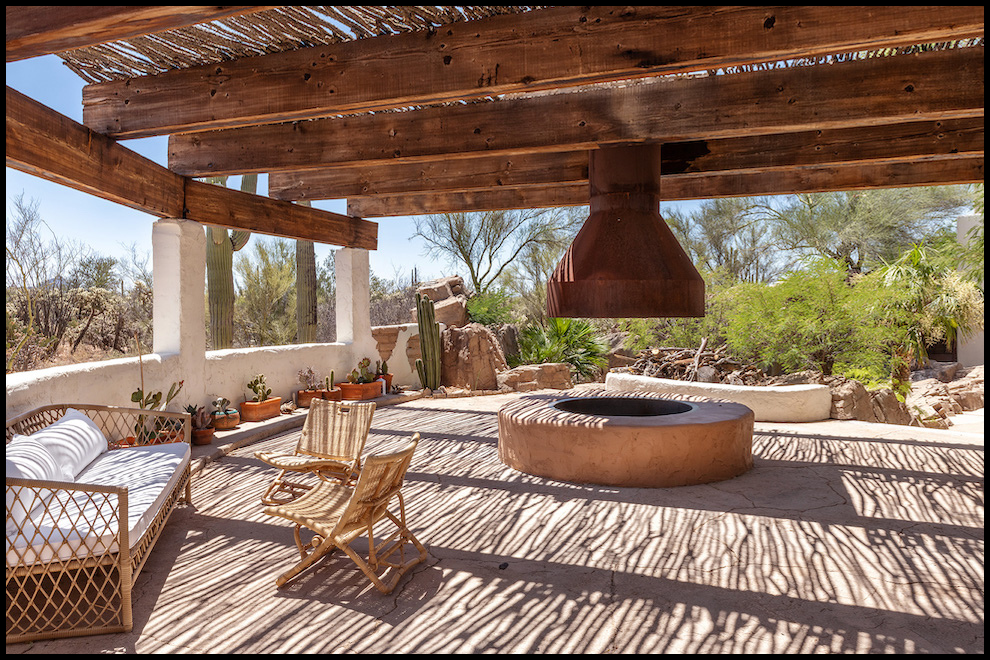 The five-suite Agave room on the balcony built in a Sonoran style is popular with many tourists. A bedroom with a private living room, kitchen, bohemian rugs, ceramics, pool, and beautiful rooftop will surprise you. Visit the Saguaro National Park, where you can see the prickly pear shrubs and big cactuses. 
2)Alki Beach House in Seattle
This two-bedroom house has tidy interiors and is surrounded by mountains and a gorgeous bay that appears in a bright blue color. Located nearly 300 ft from Alki beach, the house has almost all the amenities that you might need during a vacation. You get a bathtub, spa, shower area, and a well-equipped modern kitchen. You can enjoy a mesmerizing view of the orcas, seals, and eagles from the balcony.  
 3)Sol to Soul in Pioneertown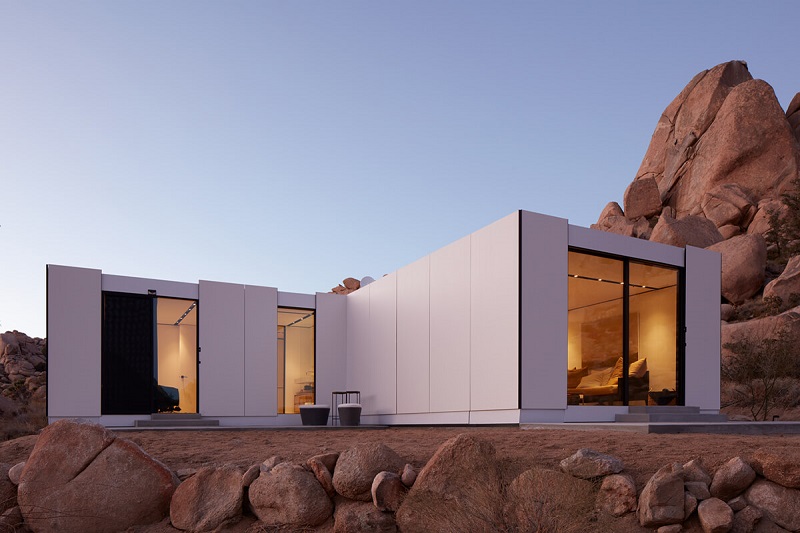 The serene Sol to Soul is located amidst the Mojave Desert. Surrounded by granite boulders and Joshua trees, you can admire the hawks circling overhead in a saltwater hot tub. The interiors are simple yet elegant with Christian Liaigre furniture, and Moroccan textiles. You can also check out a dome, which is nearly 38 ft built by a UFO-lover here. 
Also Read: Must-Visit Indian Restaurants in USA
 4)Dreamy Treehouse in Park City
You can get a spectacular view of the mighty Uinta Mountains from this one-bedroom rental. People staying here get surprised to see an almost 200-year-old fir tree. You get a small kitchenette, a porch, and a half bath built in a marine style of architecture. If you visit this place in summer, you can spot the wildflowers, and in fall, you can admire the aspen trees as they turn into a beautiful gold hue. 
 5) Private Sage Canyon Cliff House, Cortez
One of the most unique Airbnb in US, this single-bedroom house is built on a sandstone boulder on the Ute mountain's edge. Located at McElmo Canyon, you will love the tranquil surroundings near this place. You can also try spotting a bobcat or a mountain lion from the window. Located approximately 40 minutes from Mesa Verde National Park, the preserved Pueblo cliff dwellings are sometimes visible from here.
6) The Lily Pad in Logan
A shipping container turned into a small yet cozy home at Hocking Hills, this is one of the several sets built on wooded acres, where you get a well-equipped kitchen, a garage, a bed, bathtub, and a barbecue grill. You can also opt to go for a six-mile hike at Grandma Gatewood Trail from Old Man's Cave to Ash Cave passing through a beautiful waterfall located in the area.
7) The Tiki Suite in Key West
Built amidst the Key West waters, this floating paradise gives you a unique experience. The thatched roof house has vaulted ceilings, doors especially imported from France, and hardwood flooring from Brazil.
You can have access to snorkeling gear, paddleboards, and spot starfishes, dolphins, manatees, and stingrays. You can also opt to travel to the Dry Tortugas National Park by the Yankee Freedom ferry
Also Read: Top 5 Biggest and Busiest Airports in USA in 2021
 8) Red Sunset by StayDuvet in Folly Beach
This is a five-bedroom home located just two blocks away from the beach, it has a big swimming pool and intricate interiors. Sunset cocktails and a movie night in the big living room are some of the best things that you can do here.  If you are an adventure sports enthusiast, you can take surfing lessons and try this sport during your stay.
9) Historic Illges House in Columbus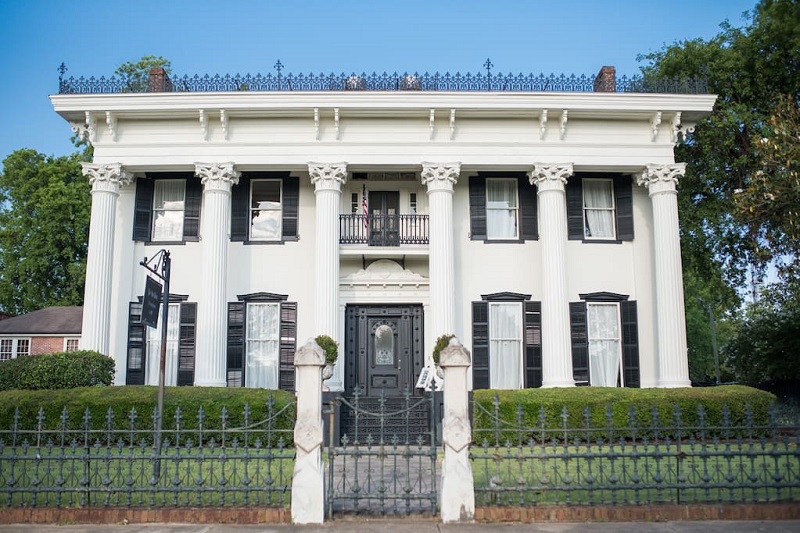 This Illges House has five bedrooms and is one of the most popular rental houses in Columbus. Although it was built in the year 1850, the kitchen now has been renovated and is well-equipped with stainless steel appliances. It can accommodate up to 12 guests and so have enough beds and seating available. 
Explore the best of America by staying at these best Airbnbs in US. Comment below and let us know which of these would you choose during your holiday! 
If you are looking for the cheapest international flights, book your travel through Indian Eagle. Get the best deals on India to USA flights and save more during your travel adventures.