Good news for US citizens who are currently abroad and not able to return to the country because of their expired passports. An estimated 9 million Americans are currently living outside the United States. Recently, the Department of State announced a change in the policy to facilitate return travel of the citizens with expired passports. Without needing to renew the passport that expired on or after January 1, 2020, US citizens can travel back to the country until December 2021.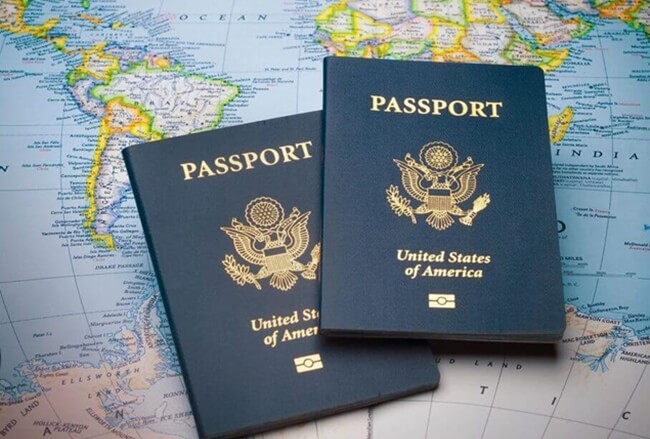 This will help "alleviate travel difficulties and unprecedented appointment backlogs created by the pandemic," the State Department stated in a press release. The Customs and Border Protection (CBP) officers will allow entry of US citizens holding expired passports given the returnees meet certain conditions.
Conditions to Meet for Return Travel on an Expire US Passport
One of the conditions for return travel on an expired passport is that US citizens must take direct or nonstop flights to the United States from abroad. If you are a US citizen (with or without OCI/PIO cards) stuck in India and your passport expired during the pandemic, you must travel either on nonstop flights to USA from India or direct flights with short transit (connection or layover in a foreign country) in order to qualify for the exception.
To be precise, you can travel on Qatar Airways flights with short-term airport connection in Doha, other than nonstop flights operated by Air India and United Airlines.
Another condition to be met is that you must possess the expired passport undamaged and unaltered. The passport must have been valid for 10 years before it expired on or after January 1, 2020. If you were a minor under 15 years when the passport was originally issued, the validity must have been 5 years before its expiration during the pandemic.
All Americans returning to the US must have a negative COVID PCR report for the test taken no more than 72 hours before boarding their US-bound flights. Or, they must have a valid proof of recovery from the virus within the past three months prior to traveling back to the US. This condition applies to all US-bound passengers above 2 years.
However, the relaxation does not allow US citizens, who are physically present overseas, to use the expired passport to visit any other foreign country. They are not eligible for the exception for return travel to the US if the expired passport is a special issuance passport (such as a diplomatic, official, service, or no-fee regular passport). All other rules and regulations that apply to the US passport remain in effect.