The United Nations' new video campaign in honor of Indian women is a fitting answer to all the questions that a recent study by the Thomson Reuters Foundation on the lack of safety of women in India raised.  The motivational video showcases the rise and achievements of Indian women from ISRO to NASA, from agriculture to mountaineering, from the reel to real-life challenges. The UN Women India's new video is being lauded as a brand new anthem for Indian women from different walks of life and different reaches of society.
The soothing, heart-warming song of the UN Women India's video is an ultimate ode to women in general. It calls out them to "arise, awake and top not till the goal is achieved". Titled 'Mujhe Haq Hai' (I have the right), the song ignites the latent power and talent of women to carve a niche for themselves, make their own choices, live a life of dignity and defy stereotypes.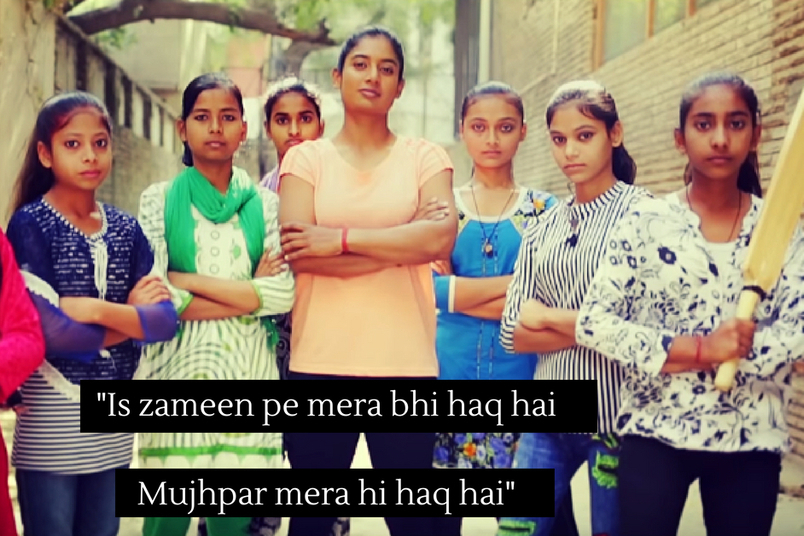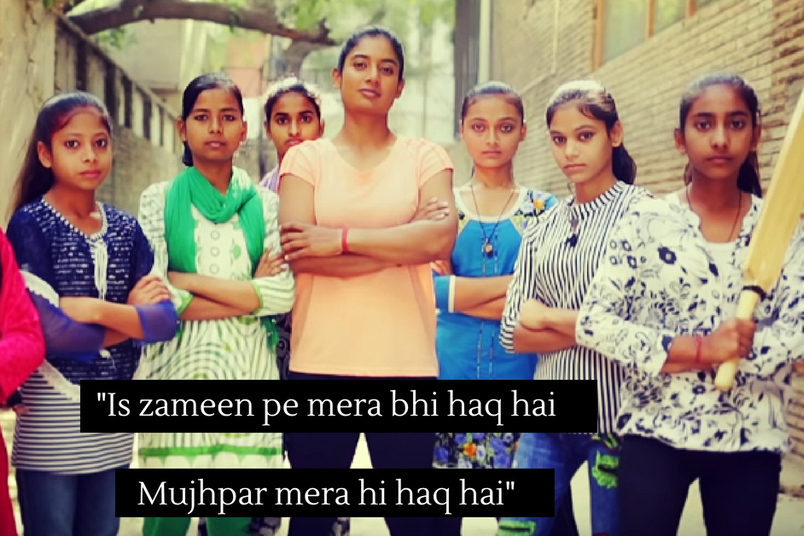 Composed by eminent lyricist and playback singer Arko Pravo Mukherjee, the UN Women India video song features some of the extraordinary women achievers from different parts of the country. Asha Bhosle, PT Usha, Waheeda Rehman, Aishwarya Rai Bachchan, Sania Mirza, Deepa Mallik, Geeta Phogat, Mithali Raj and Gauri Sawant are some of the outstanding achievers in the cast of the UN Women India video.
The video also features Tajamul Islam, a 10-year-old world kickboxing champion from Kashmir, and Revolver Dadi, the world's oldest sharp-shooter. The UN Women India video belongs to those rural women whose inspiring stories of struggle against water crisis remain unnoticed in the mainstream media. It is also a tribute to the 112 First Ladies of India who President Ram Nath Kovind felicitated early this year.
Whether it is the poor tea seller's daughter who got a Rs. 3.8-crore scholarship to study in the US, or Tamil Nadu's Vasanthi Anand who became an international athlete from a domestic help, or Telangana's lady cop Rema Rajeshwari who is crusading against fake news, or Tamil Nadu's Anukreethy Vas who recently won the 'Miss India 2018' title, or Karnataka's first female fighter pilot Meghana Shanbough, or Assam's Priyanka Das who is appointed by France as ambassador of a campaign for girls, or the Dalit women priestesses of Odisha's 300-year-old Panchubarahi Temple, or Rajasthan's first woman porter Manju Yadav, or the all-women scooter squads patrolling Kolkata's streets, the video is a celebration of the collective power of Indian women, irrespective of caste, religion and profession.
The new UN Women India video discards all thoughts about India as the world's most dangerous place for women. Rather, India is a land of outstanding women achievers.
Travel Beats is a community portal for Indian Diaspora by Indian Eagle, an international travel organization. Travel Beats publishes the latest news and inspiring stories of Indians worldwide. Subscribe to our free newsletter for updates on Indians at home and abroad.